Today, the wall outside the main entrance of the 16th Street-Mission BART station was bedecked with Post-Its handwritten by members of the community, intended to represent what organizers call a "Wall of Empathy." 

The wall was intended to soothe tensions and promote healing in the wake of president-elect Donald Trump's victory, which occurred a week ago today. Similar walls of Post-Its appeared in New York subway stations in the days after the election.
"People are feeling a lot of grief and fear," Muriel McDonald, who co-organized the effort, told the Chronicle. "We need to process that feeling and do the difficult work ahead of us."
While Post-It walls also appeared in the 24th Street-Mission and Montgomery BART stations, the 16th Street display was the largest, and featured a variety of statements from locals. A small version also arose in the Castro Muni station: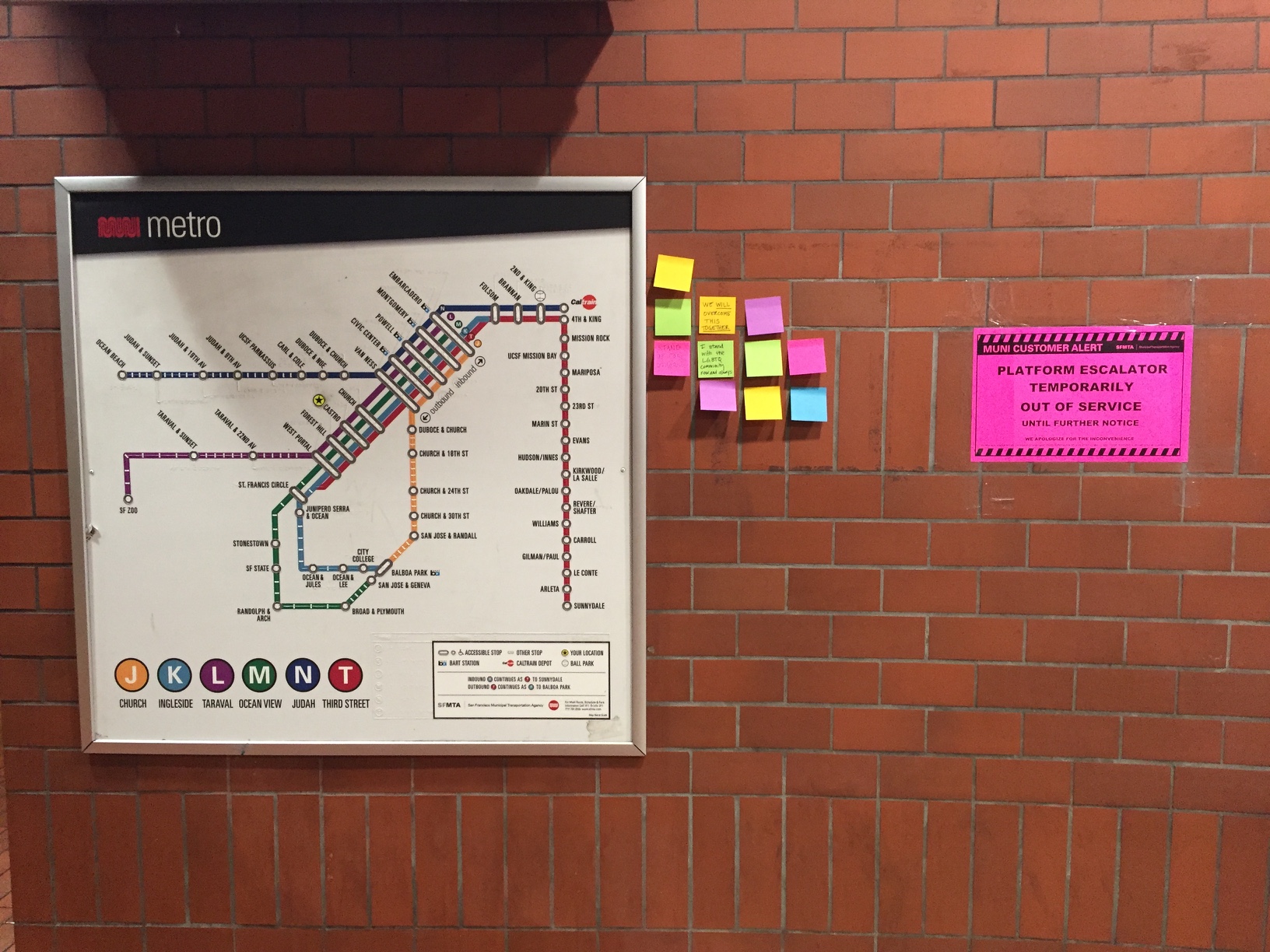 A number of the Post-It writers in the community shared wishes for love and unity, with some expressing solidarity with groups that they feel have been targeted by the president-elect's rhetoric, including African-Americans, Muslims, immigrants, and LGBT people.
Other notes took a less positive tone, decrying the inequities of the electoral college; Trump's decision to appoint Stephen Bannon, who has ties to white nationalists, as his chief adviser; and issues surrounding voter suppression. Many called on viewers to take action. (We read a large number of the notes, but saw none that expressed support for the president-elect.)
Here are a few of the most notable Post-Its we saw on the wall.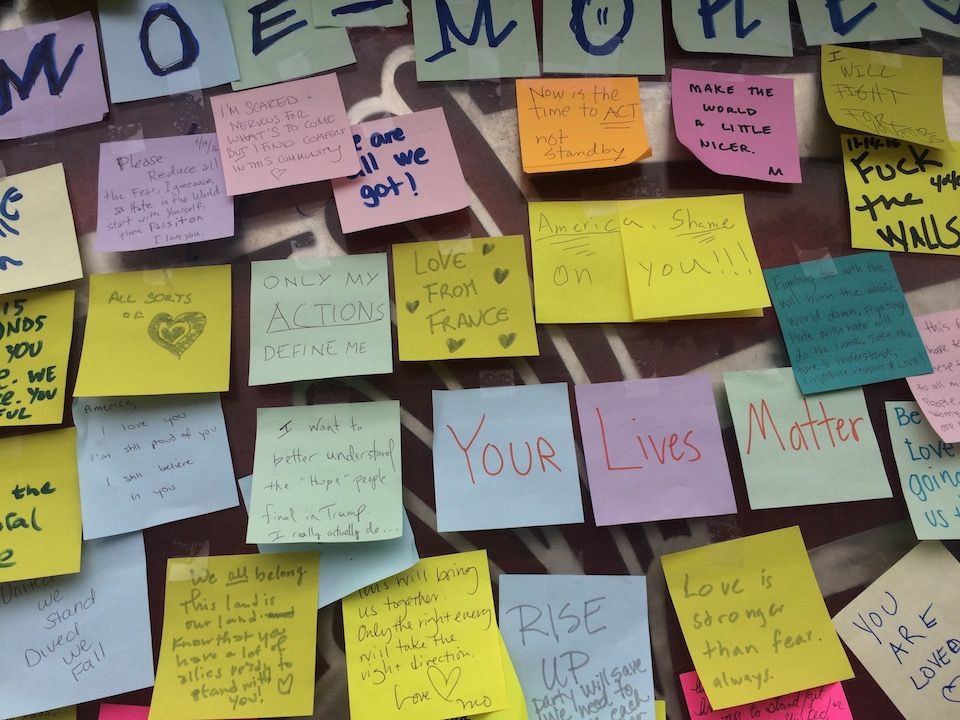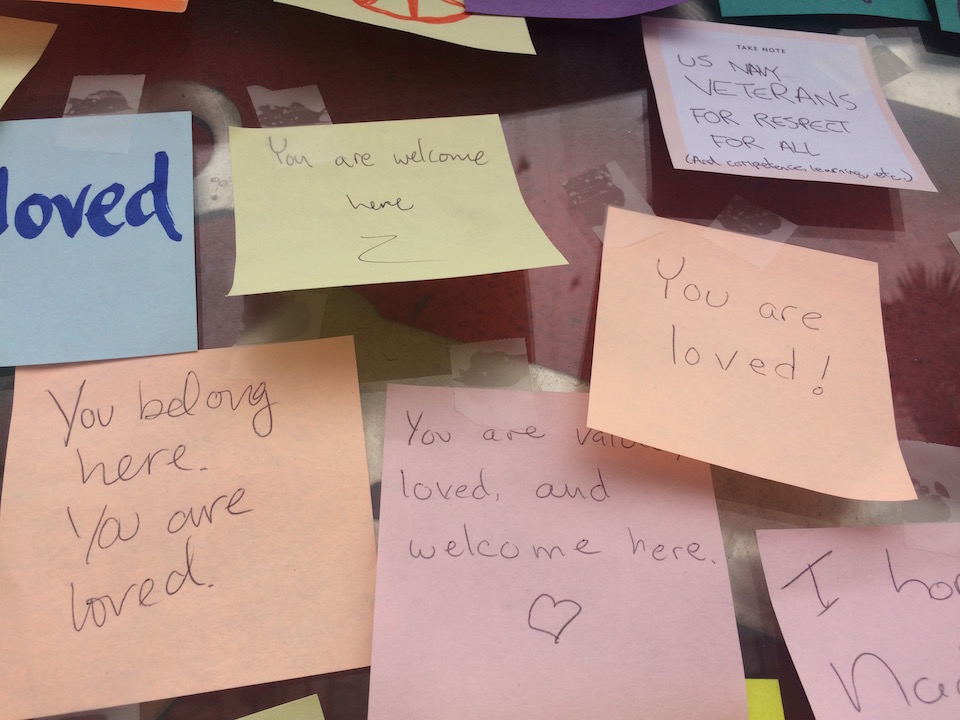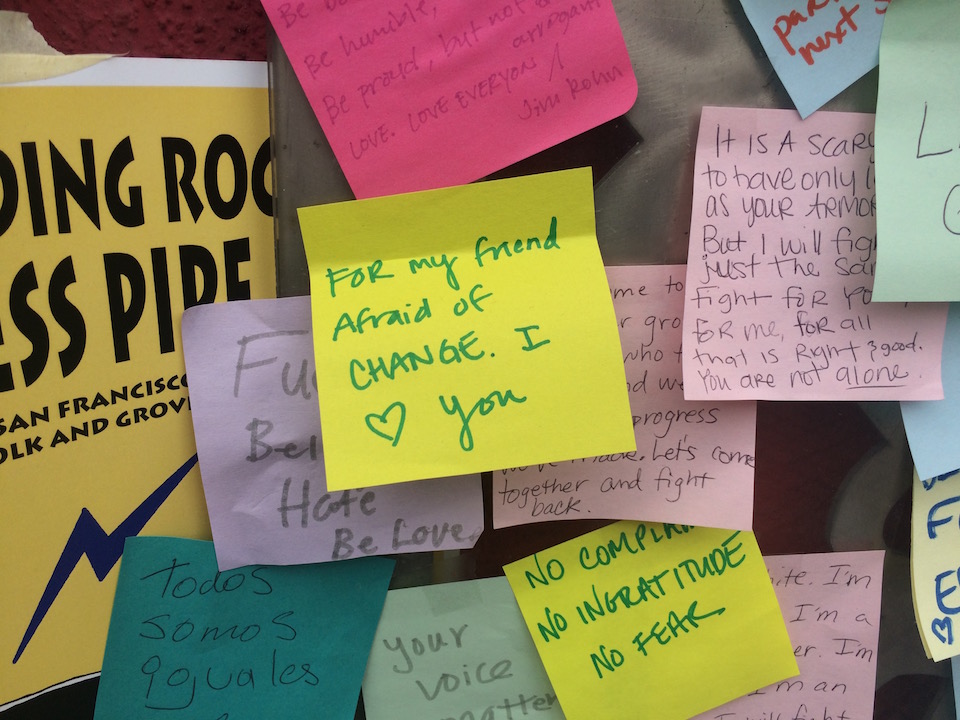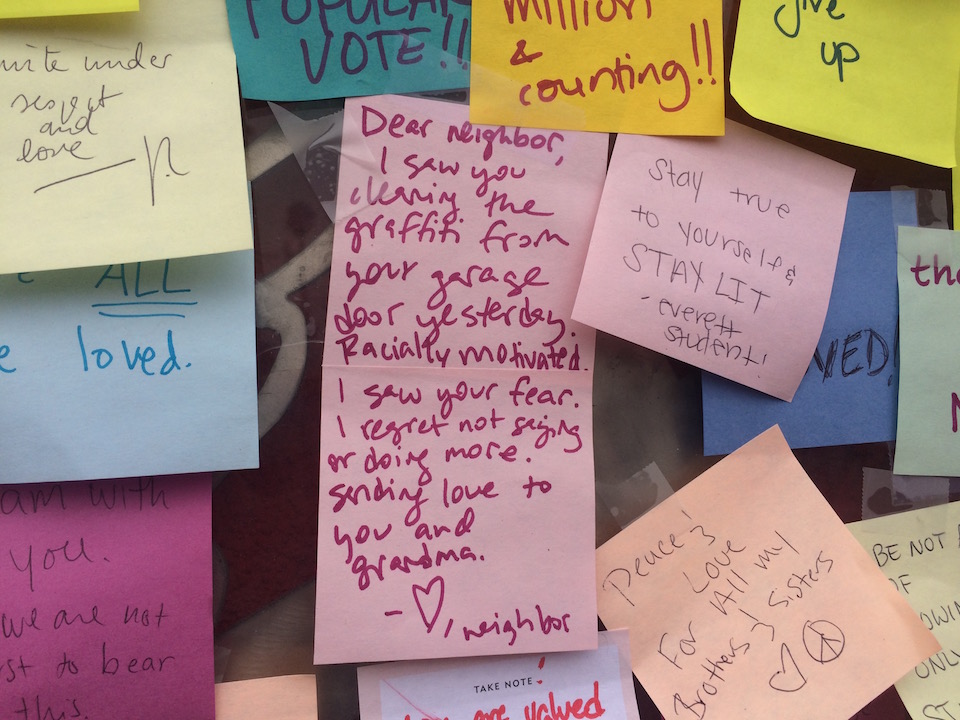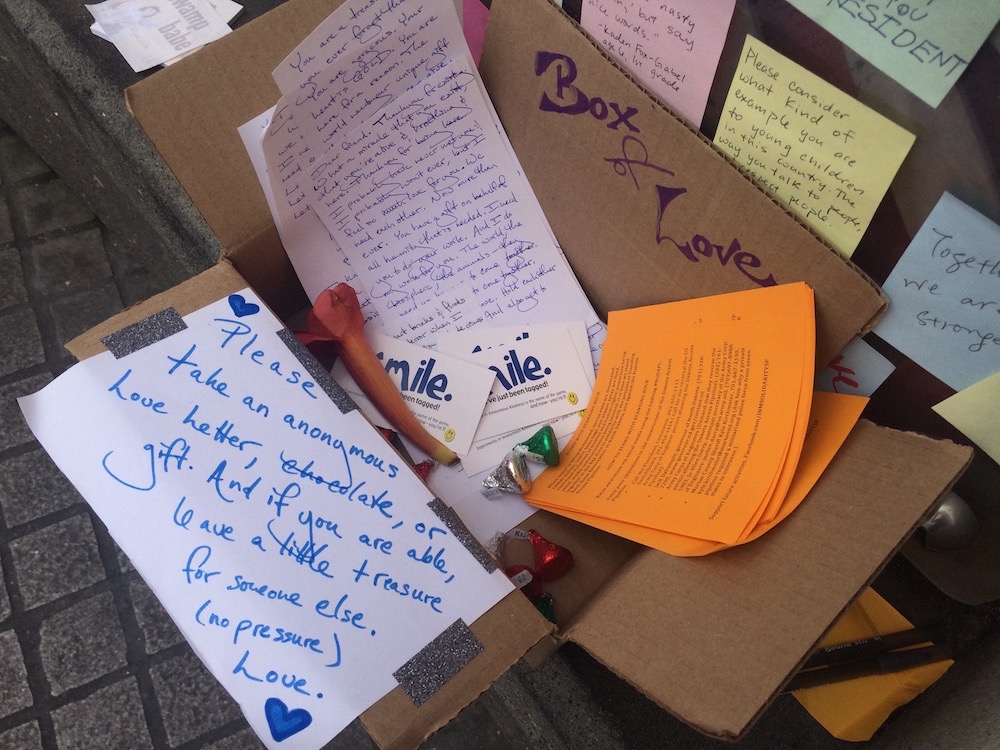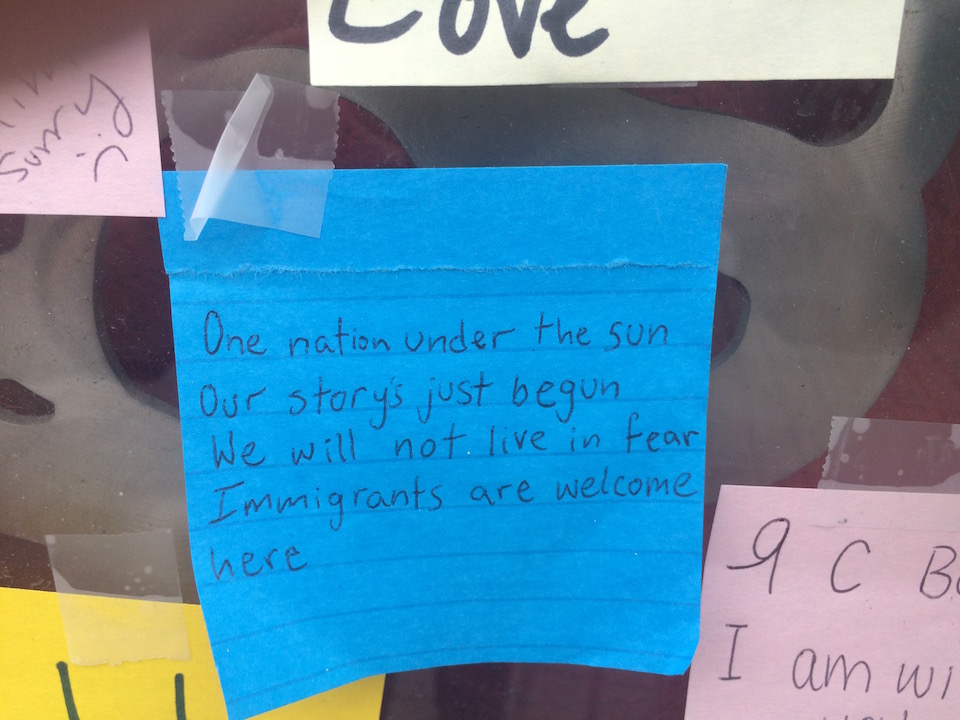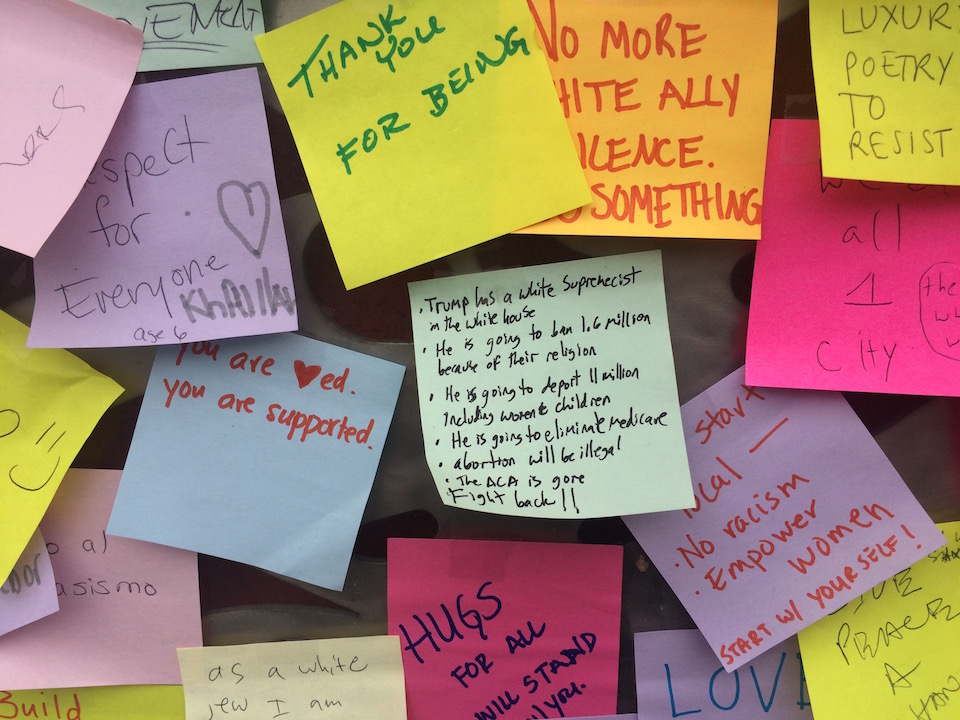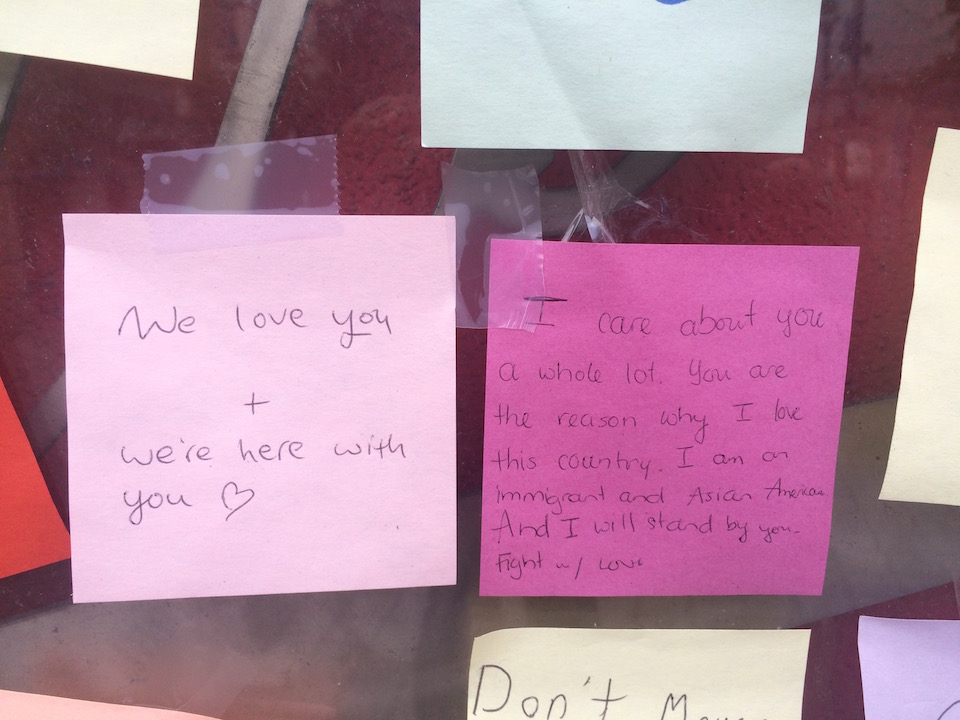 Did you see any particularly moving or interesting posts on any of the Walls of Empathy? Feel free to share in the comments, or text us a photo at (415) 200-3233.