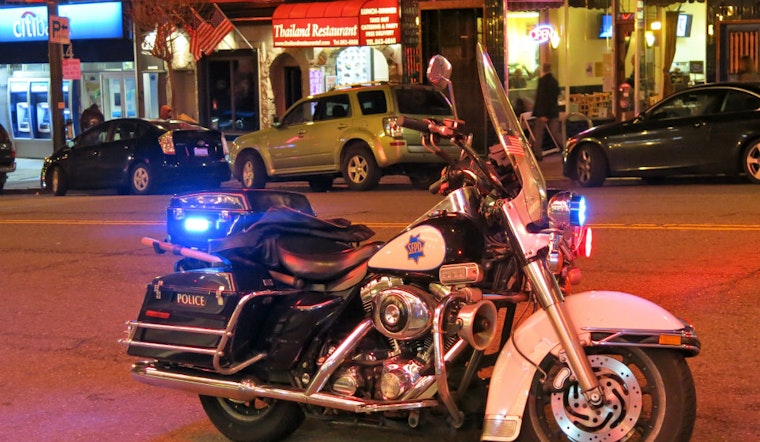 Published on November 14, 2016
We woke up to a number of tips this morning about an alleged gay bashing that reportedly took place yesterday, as well as reported "skinhead" gang activity in the neighborhood.
One tipster wrote that "a group of skinheads has been taunting the Castro since the election. They keep telling gay men the same thing. 'Your time is near.' This happened last night. This is not a joke. Please advice people to not walk alone. Carry pepper spray. Be vigilant. They want to kill."
Although the tipster said that the "group of skin heads" has been seen wearing ski masks and camouflage, Captain Daniel Perea of SFPD's Mission Station said that there have been zero reports regarding a group of individuals roaming around the Castro wearing camouflage and taunting people since the election.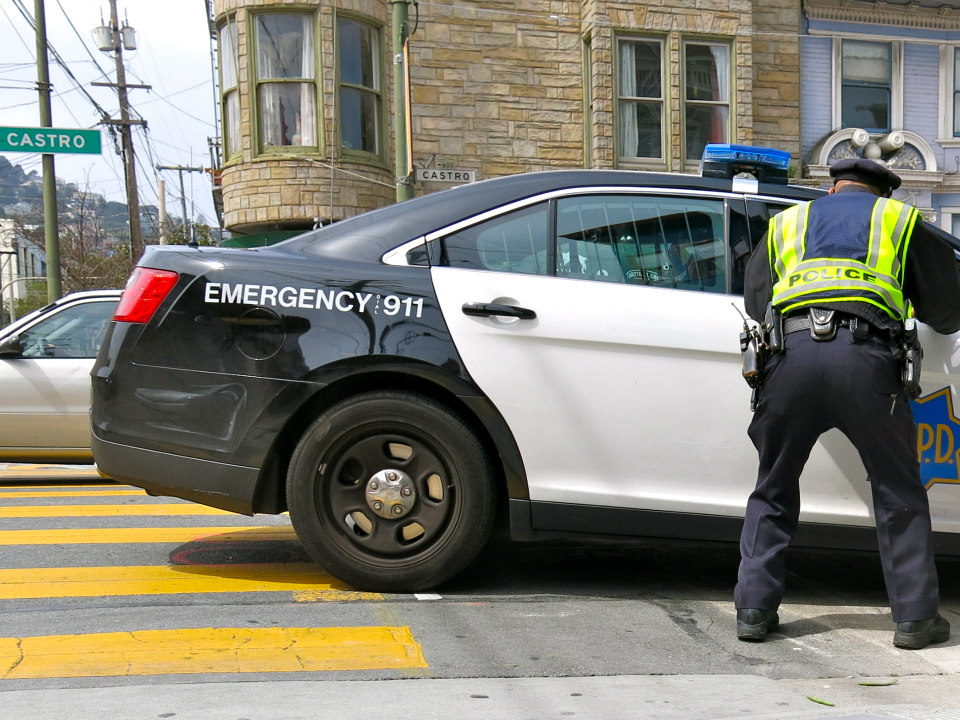 However, last night, one man was arrested on the 400 block of Castro Street.
"We had a report of battery describing one individual who was wearing a ski mask and camouflage pants," said Perea. "Police officers arrested the man and spoke with a nearby witness."
Perea says that there were no victims, and the suspect didn't strike anybody. Both the witness and the suspect said that the man in question was "pushing his way through a group of people in a not-very-polite way." Perea said that there were no reports that the suspect—who was identified and released without charges being pressed—made any homophobic threats or taunts.

Regarding the alleged gay-bashing incident, the police captain was also able to confirm that a violent incident did happen yesterday; however, it did not take place in San Francisco.
"The victim works in San Francisco," said Perea. "He went down to Market Street and went home to the East Bay. When he got off [BART] at 12th Street Station, he was set upon by at least one person."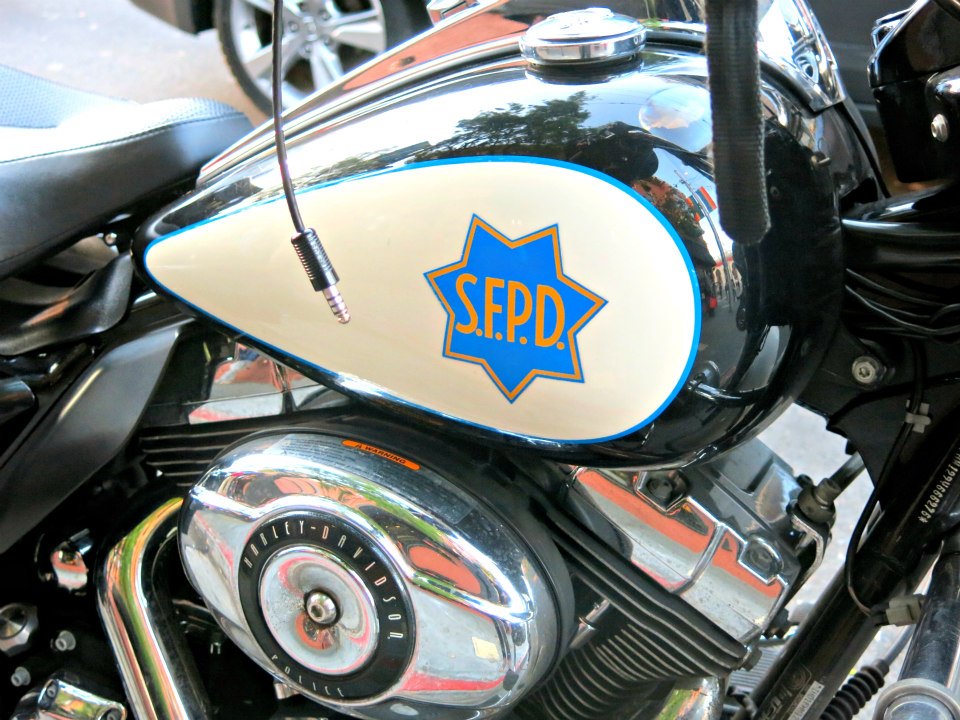 Perea said that bystanders allegedly jumped in to try and break up the attack. He's contacted both the Oakland Police Department and BART Police to make sure that they are aware that this individual was attacked. "This is a very serious matter," said Perea, "and we want to make sure that they have all of the information that we have."
Details as to why the victim was targeted remain unclear; however, posts on Facebook by reported friends of the victim have labeled the attack a gay bashing.
Posts claim that the victim was sent to the hospital and had to have emergency brain surgery, although that information has yet to be confirmed. Perea said that the victim of yesterday's attack is in Oakland's Highland Hospital.
Perea says that he'll be increasing day-patrol staffing so that he can have more officers walking the beat. "That is of great importance to me," said Perea. "You can expect to see police officers around the neighborhood. Not only in cars, but also walking around. We're going to be present, and if anyone comes into our neighborhood trying to commit a crime like this, they can expect to get arrested."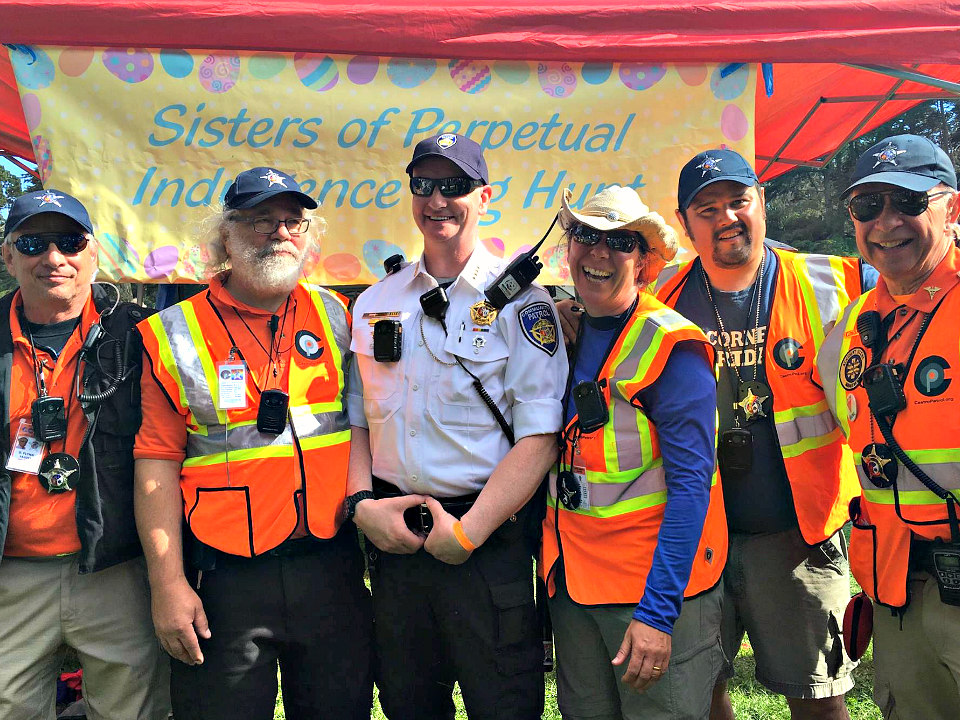 Gregory Carey, of the Castro Community on Patrol, wrote this on Nextdoor last night:
"For at least the next few months, there is a heightened chance that people will feel emboldened to attack LGBT and other minority communities verbally and possibly physically. We must not become paranoid," he wrote, "but should have a heightened awareness about our personal safety and the safety of the community."
Carey encourages neighbors to have 911 and 415-553-0123 (SFPD's non-emergency number) added to their phone's address book, as well as to carry a safety whistle at all times (you can read Carey's complete list of safety tips here).
In the meantime, Lenny Broberg, as well as organizations like Castro Community on Patrol and the Sisters of Perpetual Indulgence, is organizing a community meeting in response to people's feelings of fear and uncertainty.
Broberg says the two-hour meeting will focus on attacks, what to do if you're a witness of an attack and how to handle trauma-induced stress. Broberg mentioned that a self-defense demonstration may also be included.

"Our community is having an extremely heightened emotional reaction to the difficult time that we're dealing with," said Broberg, speaking of the fallout from the 2016 presidential election. "It's important that we give people the opportunity to learn how to address their fears."
Organizers are still working to schedule this meeting; they're looking for a space that can accommodate "hundreds of potential attendees." We'll keep you up-to-date as the logistics fall into place.

If you see anyone who makes you feel unsafe or are the witness of an attack (verbal or physical), call SFPD immediately. Thank you to all of our tipsters.