Over the weekend, Finn Town Tavern hosted a preview event ahead of the grand opening planned for Friday, December 2nd.
A partnership between owners Rick Hamer and Top Chef alum Ryan Scott, the Castro's new "tavern with a twist" represents a fresh concept for 2251 Market St., which over the course of 2015 saw the rapid-fire closures of Barracuda Sushi, ManDu and Janchi.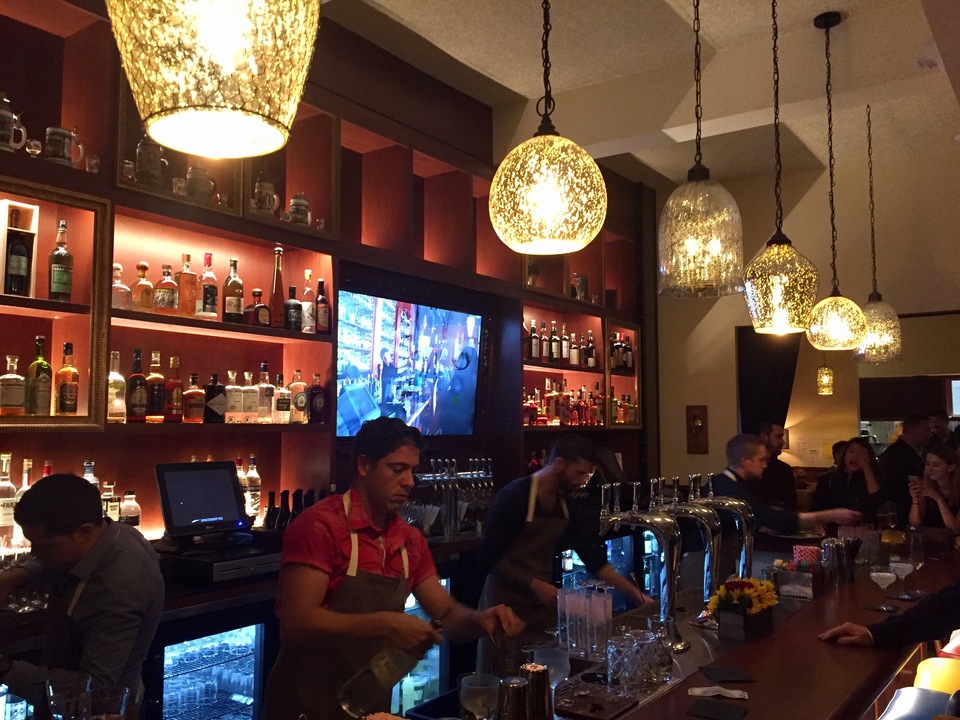 Upon entering Finn Town, you'll be struck by the space's transformation. "We wanted to create an upbeat neighborhood atmosphere that visually harkens back to the 1850s," said Scott, "when the food was unpretentious and the drinks were strong and satisfying."
The new space includes a variety of seating, from ample room at the long bar, to high tables and booths. In the bar area, you'll be able to order a variety of items from a special bar menu, which includes deviled eggs, smoked trout rillettes and the signature Finn Burger.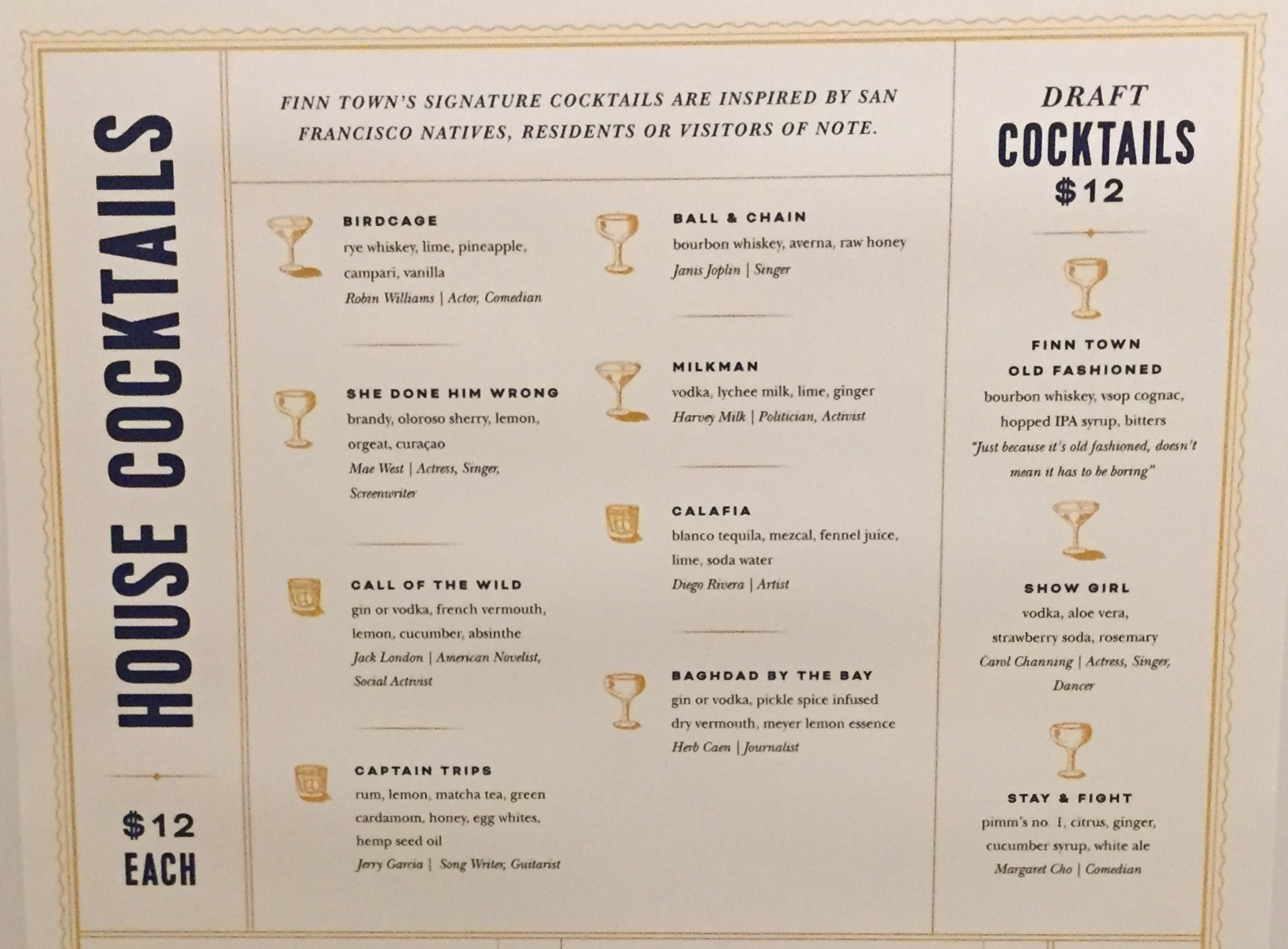 Cocktails on the menu, listed at $12 each, are inspired by San Francisco natives, residents or visitors of note. Highlights include the "Birdcage," named after the late Robin Williams, who starred in the 1996 comedy of the same name; "Call of the Wild," named for author Jack London; "Baghdad By The Bay," named after longtime Chronicle journalist Herb Caen; and the "Milkman," named after the Castro's Harvey Milk.
Along with the main cocktail list, Finn Town will also offer a "Down Low" list, which includes more mischievously named drinks like the "Fire in the Hole" (by request only).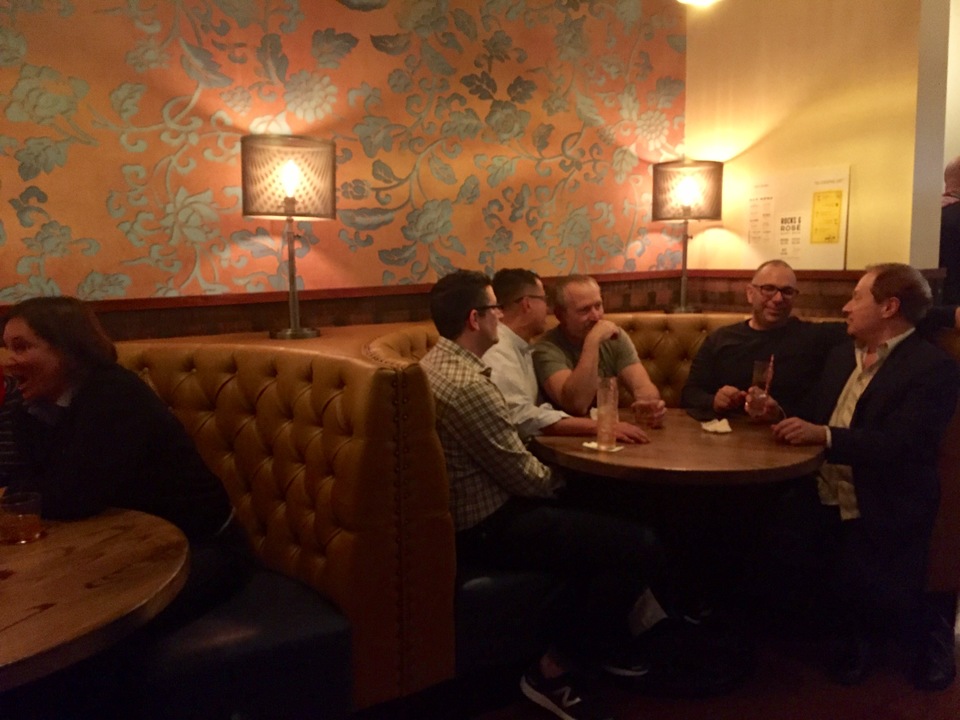 Leave the bar area and enter the main dining room, and you'll find more booths along the walls, additional tables (including a communal table) and an oyster bar.
The dinner menu includes an emphasis on comfort foods, with nightly specials like spaghetti & meatballs, pot roast and a fried chicken sandwich. There are also plenty of starters, including charred artichokes, clam chowder and polenta. When it comes to the main dishes, look for duck pot pie, lamb meatloaf, short ribs, lobster cioppino and more.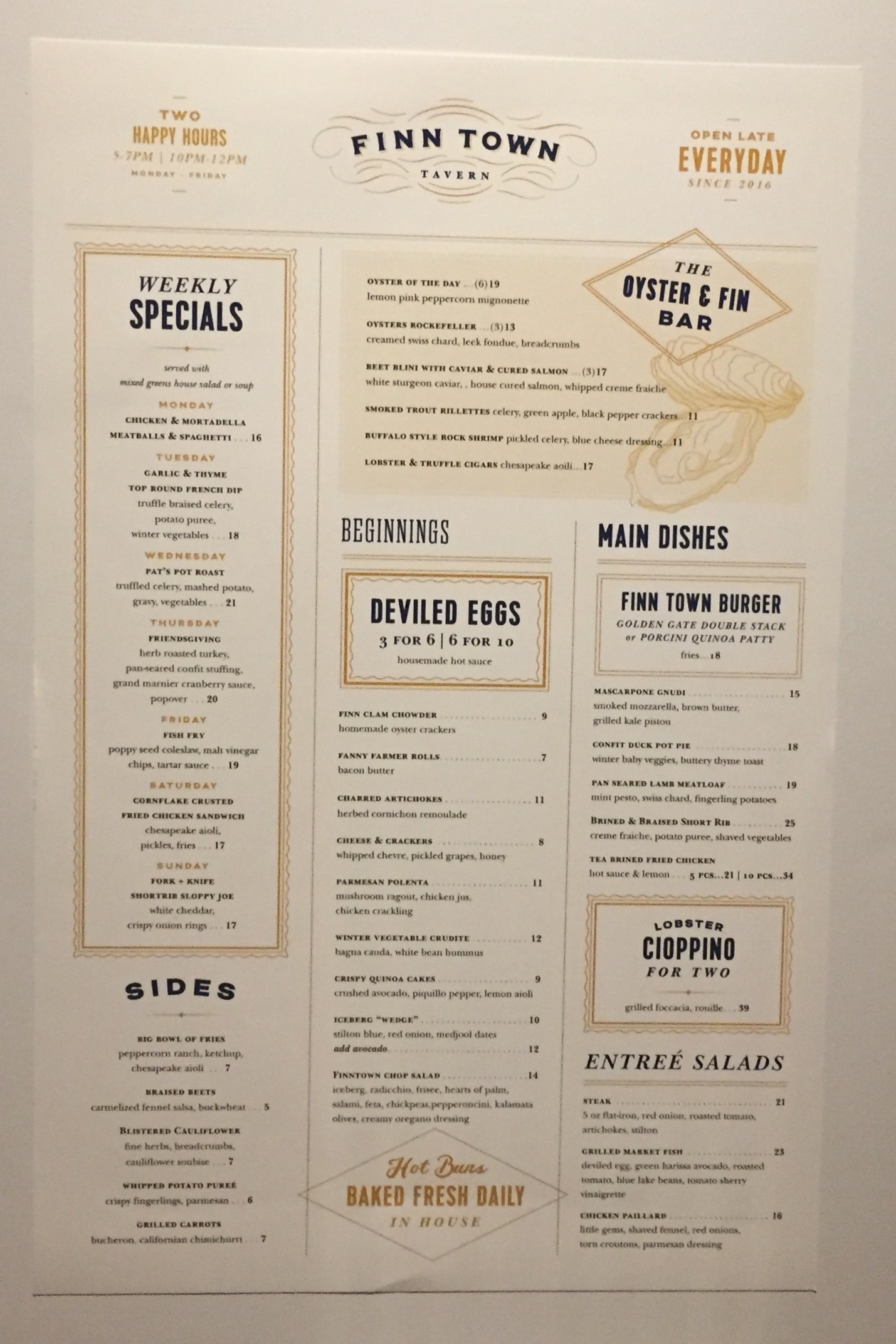 For dessert, they've brought in chef Cheryl Storms, formerly of Pinkie's Bakery and Bacar, as a consulting pastry chef collaborating with Scott. (Storms debuted on the Food Network's "Holiday Baking Championship" earlier this month.) Some of the items you'll find on the dessert menu include doughnut holes, apple pie, bear claws and brioche. 

There's good news for Castro night owls: Finn Town will be open late seven nights a week, closing at 12:30am Sunday-Wednesday, and 1:30am Thursday-Saturday. It'll open at 5pm for dinner on weeknights, and will serve brunch starting at 10am on Saturdays and Sundays.
And if you're wondering whether Finn Town will succeed in a space where many others have shuttered, be assured that aura-cleansing is in the works: The Sisters of Perpetual Indulgence will be present at next Friday's grand opening to christen the space and ward off bad karma to give the new restaurant a clean slate.