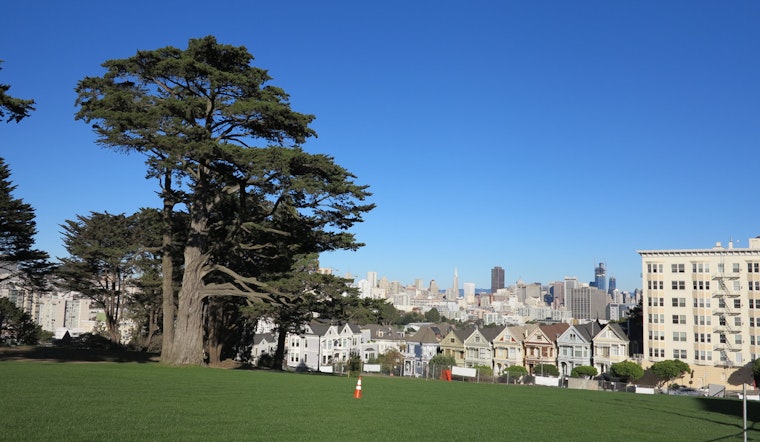 Published on November 18, 2016
At the end of last month, we reported that the new sod intended to blanket Alamo Square had arrived. Now, less than a month later, we've received an update from Rec and Parks reporting that the lawn installation is now complete, with the exception of the existing viewing area on the eastern slope of the park, which allows visitors to snap photos of the Painted Ladies on Steiner Street.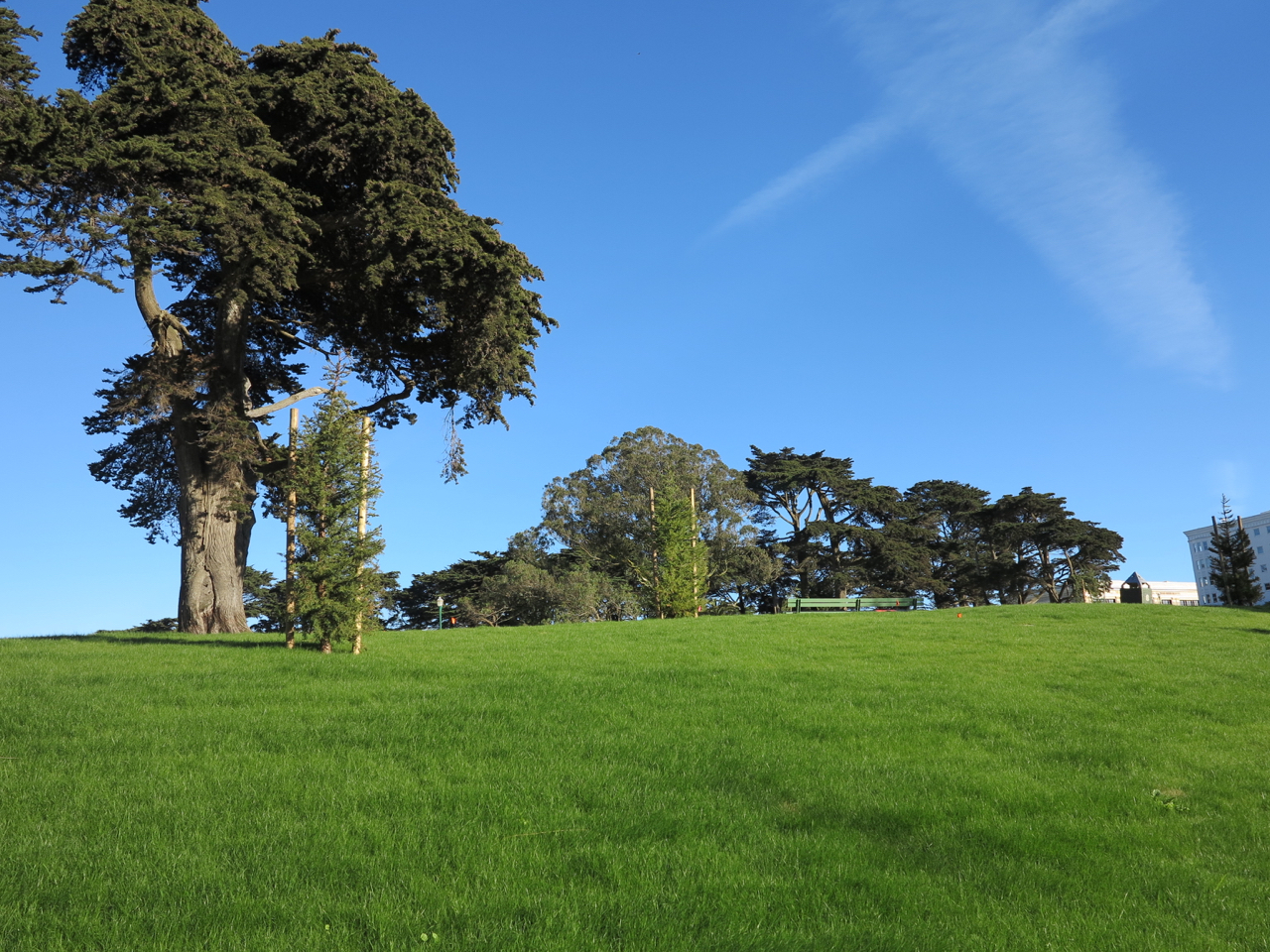 The new viewing area, which will be located on the southern border, just up from the corner of Steiner and Hayes, is set to open just after New Year's, at which point the current photo-op location will get a fresh layer of grass as well.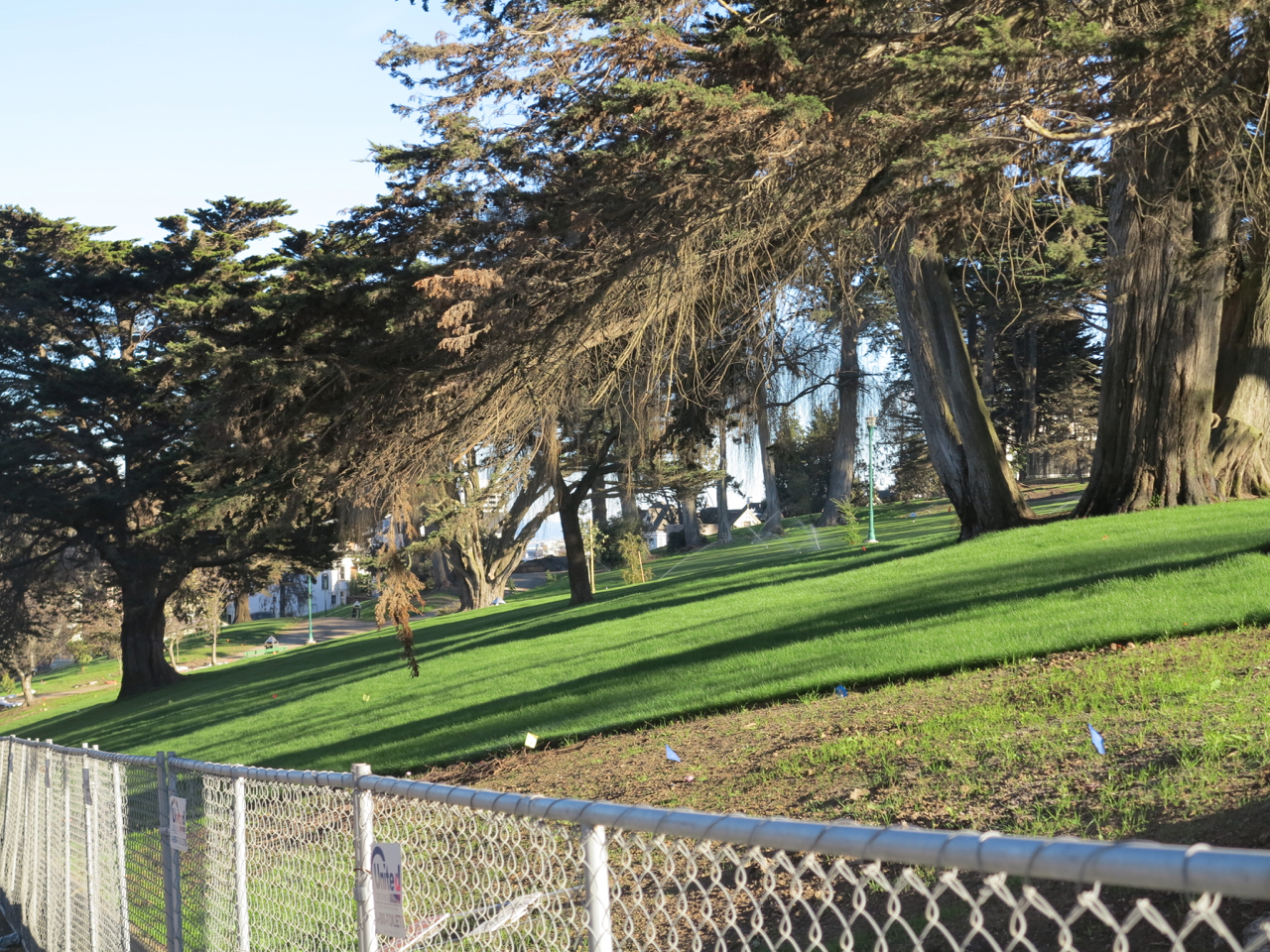 Consistent with our report back in September, Rec and Parks spokesperson Joey Kahn told us that most of the park is still set to reopen in "late winter," but that the current viewing area will be closed for lawn establishment until early spring.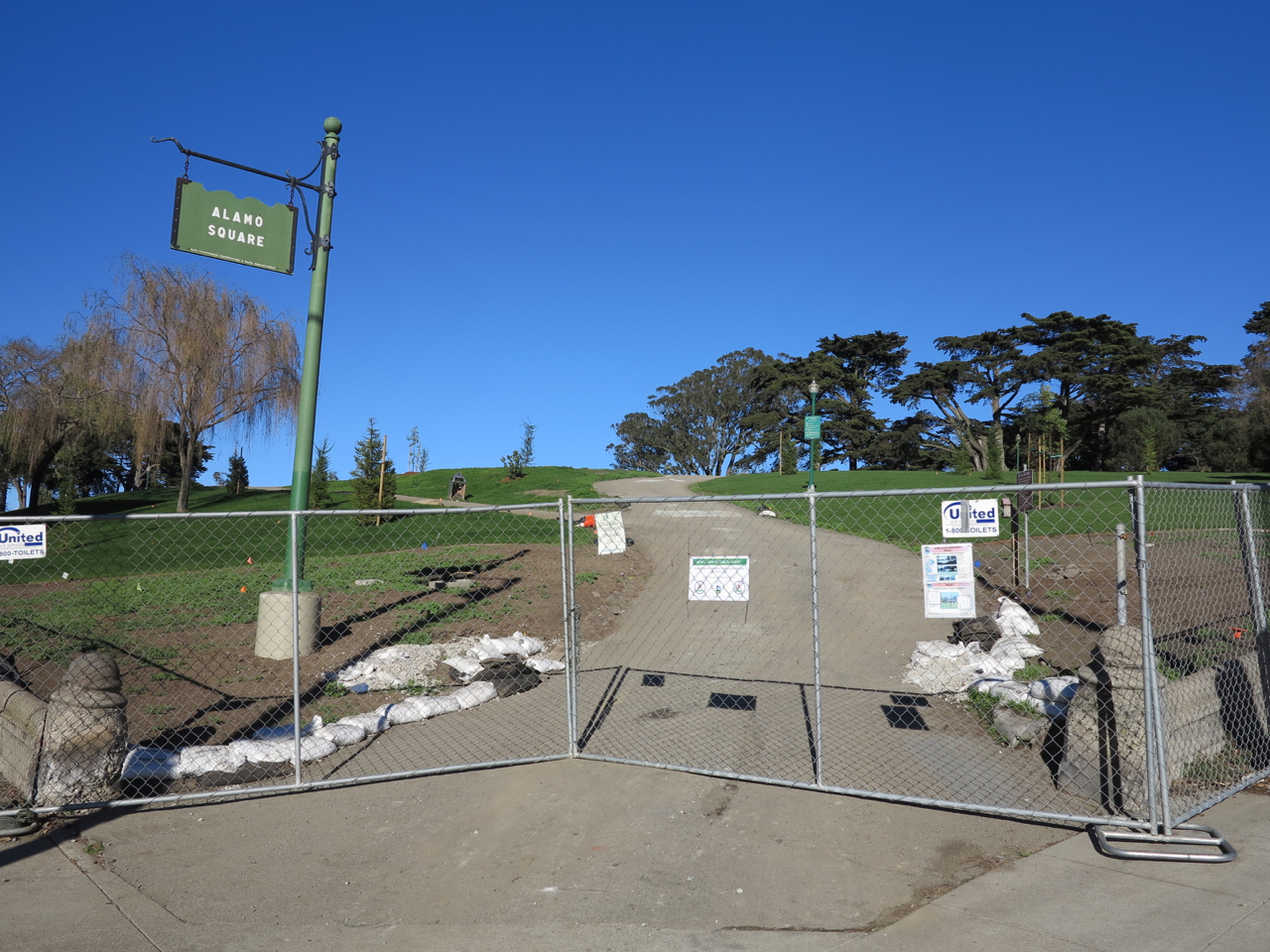 The remaining work to be done includes making repairs to drainage and pathways, planting additional native shrubs and trees (take a look here for more information about the trees they've already planted), and the completion of the ADA-compliant restroom. 
As always, we'll keep you posted.