With three new fast-casual eateries opening soon, there's no question The Market is changing as fast as Twitter Moments. Located inside the building named for the social media giant at Market and 10th Street, the food emporium has ebbed and flowed in the past two years.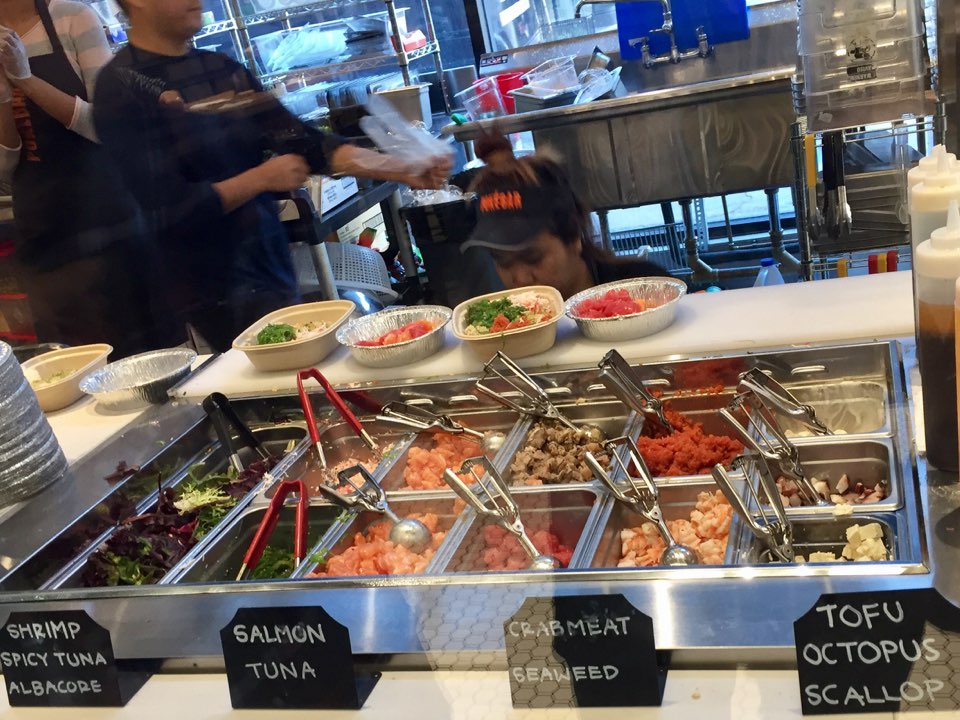 "We're experiencing a growth phase," said general manager Zae Perrin, pointing out space off the office lobby where chicken chainlet Organic Coup is opening by the end of this week.
Manila Bowl, going into the Market Street side, will serve Filipino food and is a nod to South of Market's Filipino cultural district. Mara, which will be adjacent to Manila Bowl, is a trendy sushi concept where hand rolls are served according to diner's speed and is slated to open New Year's Eve.
Even more exciting to Perrin is increasing the number of local products. "We want to be an incubator for local businesses," he said, pointing out neighborhood-specific Bay Area Bee Company honey, small batch granolas like San Francisco-made Garrett's and vegan Nana Joes Granola bars, Pasta Shop gnocchi, and enough kale chips to supply Northern California for months.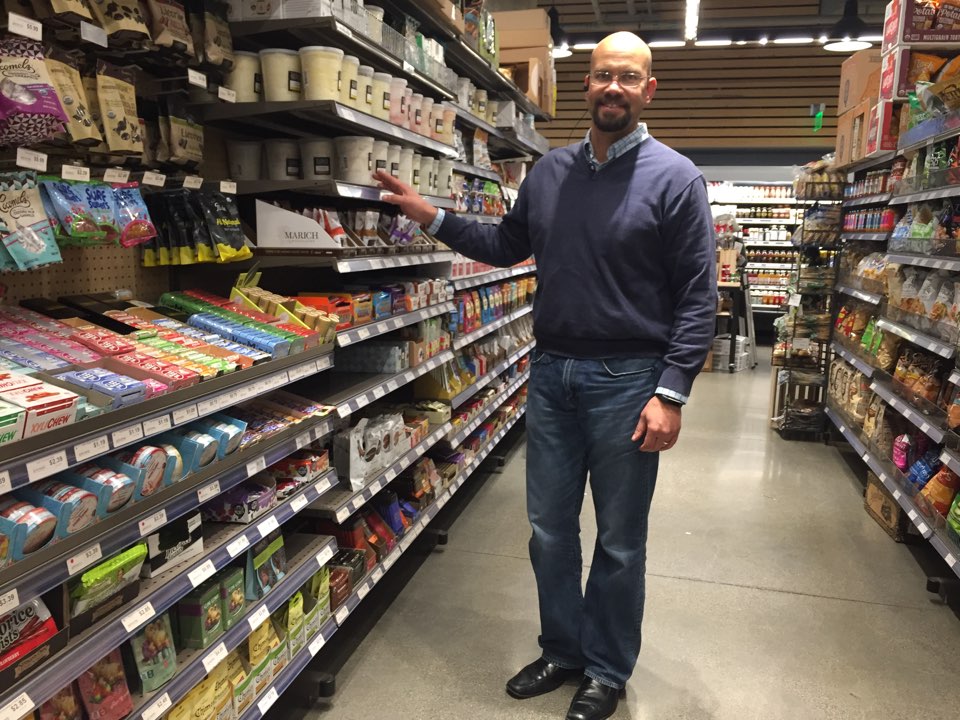 There are hundreds of different beers and wine, some crafted on the West Coast, others Old World. Shopping carts are designed so customers can place a glass of wine or beer inside, either a $4-draft from the cafe or a bottle from the well-stocked shelves. A $6 corkage fee allows diners to enjoy one of 500 different bottles of wine with their meal.
Erica Welton, The Organic Coup's co-founder, is looking forward to offering items like $9.99-signature sandwiches, multi-grain wraps and bowls with cole slaw and air-chilled chicken cooked in coconut oil. The Market will be her and co-founder Dennis Hoover's sixth outpost in a growing chain.
Doughnut Dolly, based in Oakland, is so popular, some days they've sold out of the airy, custom-flavored, chocolate or cream-filled creations by 1pm.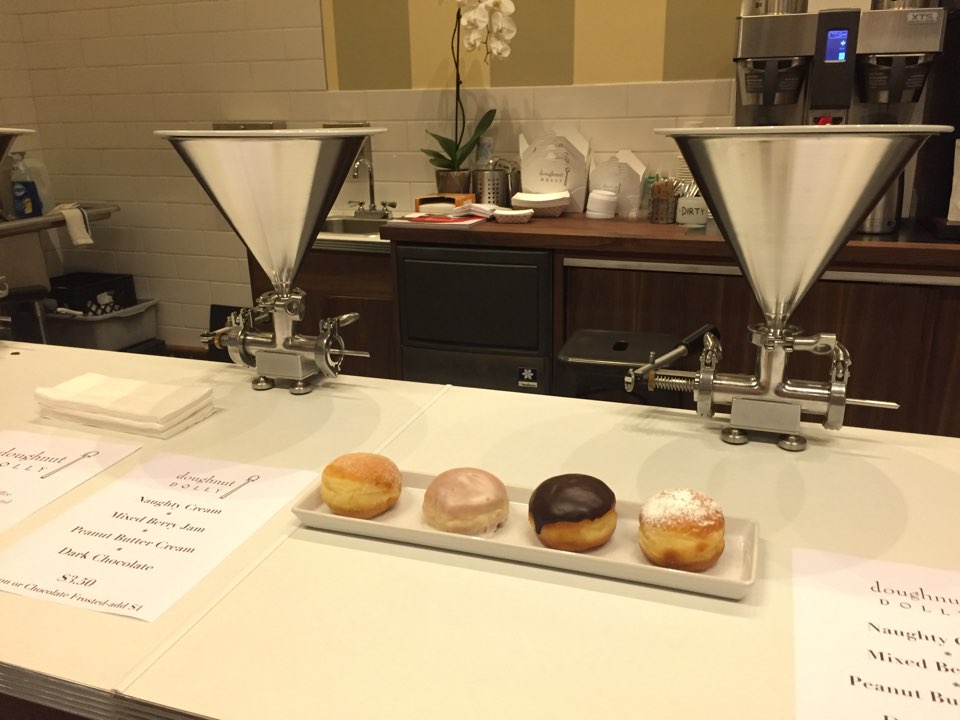 A nifty feature of The Market is no matter what you buy or order food, customers can pull up a stool and eat anywhere. If one customer orders a poke bowl  and her friends want Slice House pizza, all can gather at the bar's game-blasting TVs.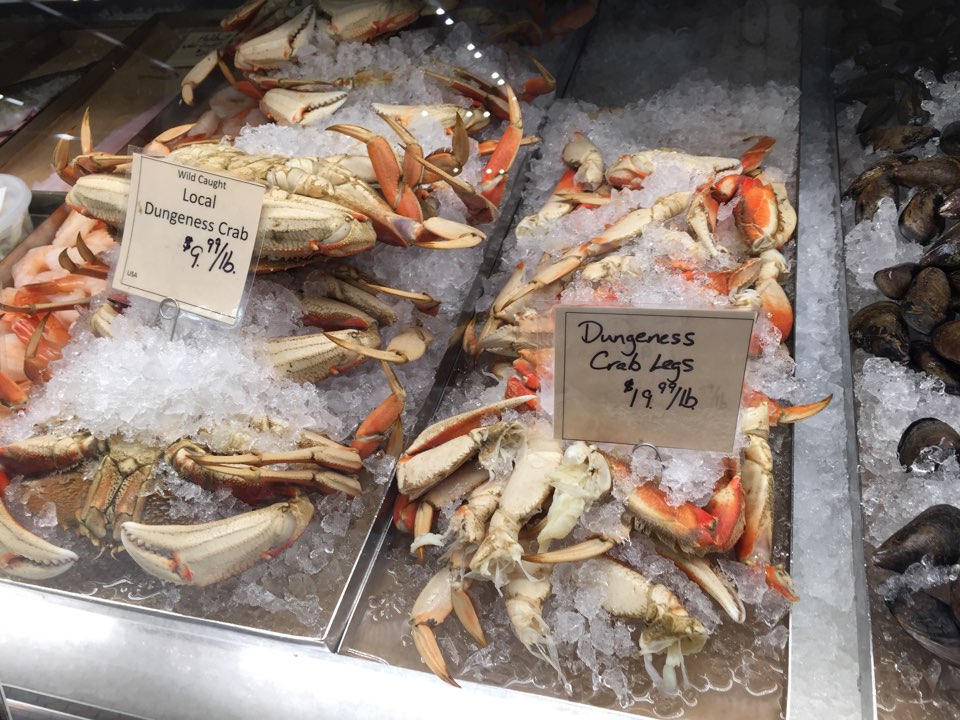 Welton anticipates that the amount of pedestrian traffic and the values of those who work and live nearby will translate into success. "I can't wait to eat a sandwich paired with organic beer," she said. "We're excited to be in a place with like-minded people."