While the SFPD maintains that hate crime reports in the city have not spiked since the presidential election, that hasn't quelled fears of emboldened attacks against local minority communities. As a result, city officials and private citizens alike are stepping up in support of minorities and inclusivity.
"Get Your Shit Together," Vigilantes Tell Hateful BART Riders
This morning, many San Francisco BART riders noticed some new signage in stations and BART cars. "Racism, sexism, Islamophobia, homophobia and xenophobia are prohibited in the BART system at all times," the posters state. "Get your shit together."
"Get your shit together." #BARTbehavior101 pic.twitter.com/iAy9bstSQ4

— Matthew Reyes (@matthewsreyes) December 2, 2016
The posters are not official BART communications, as confirmed by SFist. Nonetheless, they quickly went viral on social media. 
Hell yeah Dray #BARTbehavior101 pic.twitter.com/Z3ltbNvWkJ

— Cumrade McGowen (@selfesteemworks) December 2, 2016
The posters are likely a response to a post-Election Day video of a female BART rider berating a San Francisco State student who was talking on the phone in Assyrian.
Following that incident, BART did offer its own behavior guidance to riders:
With civil discourse deteriorating we want to make clear, threats to riders or employees will not be tolerated. Be decent to each other.

— SFBART (@SFBART) November 12, 2016
District Attorney Prays With The Muslim Community
This afternoon, District Attorney George Gascón plans to attend prayer services at the Islamic Society of San Francisco (20 Jones St.) "to reinforce our commitment to promoting San Francisco values, tolerance, and the health and safety of our community."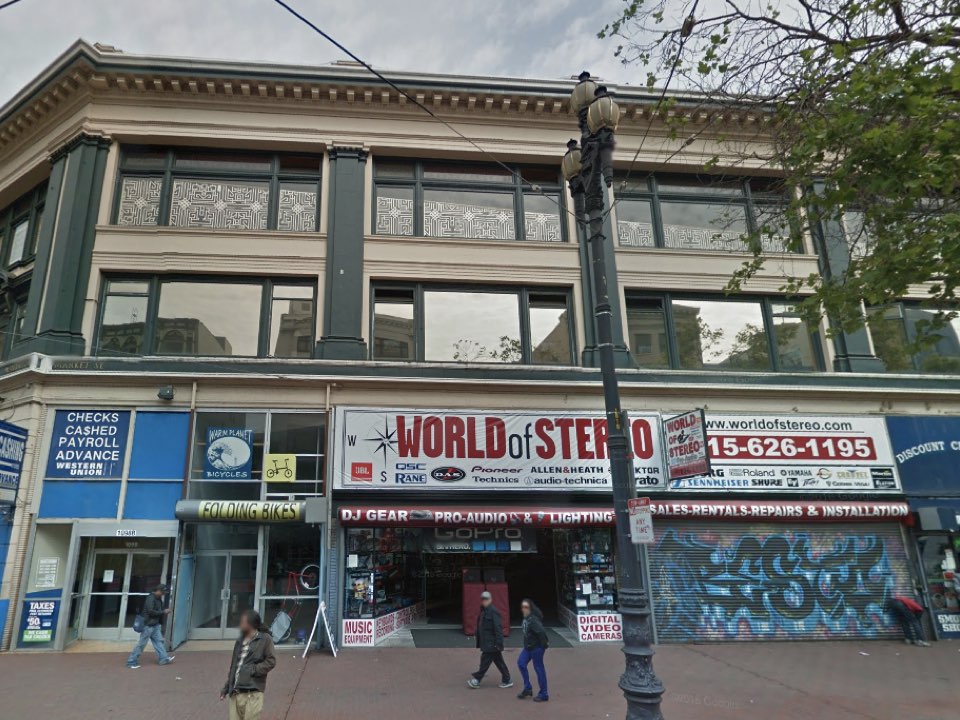 While some have speculated that Gascón's visit may be in response to a specific threat to the mosque or its members, a representative from the district attorney's office says that's not the case. In light of an increase in fear following the election, she said, Gascón wants to show solidarity, raise awareness that a lot of hate crimes go unreported, and ensure the community is aware of the "mechanisms" available to report incidents.
There have been mentions on social media of demonstrators yelling at members of the mosque as they enter the building this week. However, Gascón's office would not confirm whether its re-launched hate crime hotline received any such reports.

San Francisco Students Celebrate "Inclusive Schools Week"
Next Monday, the San Francisco Unified School District will kick off its annual "Inclusive Schools Week."
Heidi Anderson, SFUSD public relations manager, says the district has recognized the national awareness week for about three years now, but this one is "happening at a good time."
The school district typically holds a rally on the steps of City Hall, but this year they're taking the rally to Galileo Academy of Science and Technology, where students will participate in lunchtime activities, including a rally, diverse cultural music and dance, including K-Pop and break dancing.
Other schools throughout the district will mark the occasion with their own activities, Anderson said. Miraloma Elementary, for example, typically engages students in hands-on activities that help students better understand peers with different physical and learning abilities.
Resources For Victims, Witnesses Of Hate Crimes
As we've previously reported, the Mayor's Office recommends the following hotlines as resources in the event of crime or discrimination:
SF Human Rights Commission (415) 252-2500
SF District Attorney Hate Crimes Hotline (415) 551-9595
SF Police Dept. Hate Crimes Division (415) 553-1133
California Dept. of Fair Employment & Housing (800) 884-1684
To report a crime in progress or life-threatening emergency, please call 911.