It's the most wonderful time of the year. With Hanukkah celebrations beginning on the 24th and Christmas related events in Hayes Valley this week, holiday festivities are in full swing. Or, if your wallet has already taken a beating this winter, you can check out where you can get a meal for under $10 in the Castro and Duboce Triangle. 
But before all that, here are the latest tips we've received from our readers via our SMS powered tipline at (415)200-3233, our Twitter account @hoodline and at [email protected].
---
We start things off in North Beach this week with a tip from Jaz M., submitted on December 13th.

"What's been going on in North Beach tonight? Just got home to find an 81 year old woman resting on my doorstep near Union and Leavenworth. She said that there were a number of firetrucks in North Beach and that none of the buses were running... which is why she had just walked up Union Street to get home."
The following day, we received another tip from tipster Kelly S. telling us that there was a fire on Columbus between Union and Green the previous night. She added that the rumor was that nearby Italian restaurant Rose Pistola had a chemical fire in its chimney.
According to the SFFD, there was in fact a fire in the area that night.
This was a mechanical issue and the FIRE IS CONTAINED. No INJ and No Displaced Expect traffic delays 1500 blk Stockton for next 30 min https://t.co/g4ktnwevR4

— San Francisco Fire (@sffdpio) December 14, 2016
However, the general manager at Rose Pistola, 532 Columbus Ave., denies that their chimney was the source.
Over in Lower Nob Hill, mail thieves have struck again. Tipster Desiree P. shared the photo below on December 19th.
Mail theft has been a continuous problem this winter, affecting residents in Duboce Triangle, the Inner Sunset and Corona Heights. Concerned neighbors can file a report online with the US Postal Inspection Service or call the agency at 1-800-ASK-USPS (1-800-275-8777).
Swinging down to Fillmore, Muxgram tipster Miguel-e G. sent in the following photos of a hanging Christmas tree—made of 70 different Barbie dolls—at 1269 McAllister St.
Down in SoMa, tipster Matt L. captured footage of Muni passengers trapped on a broken down train on Fourth Street, just south of the channel, prying the doors open to escape during last week's storm. 
Also in SoMa, we've got an update on the racist graffiti tipster Desiree P. spotted on the Mexican Museum's mural outside its future site in Yerba Buena.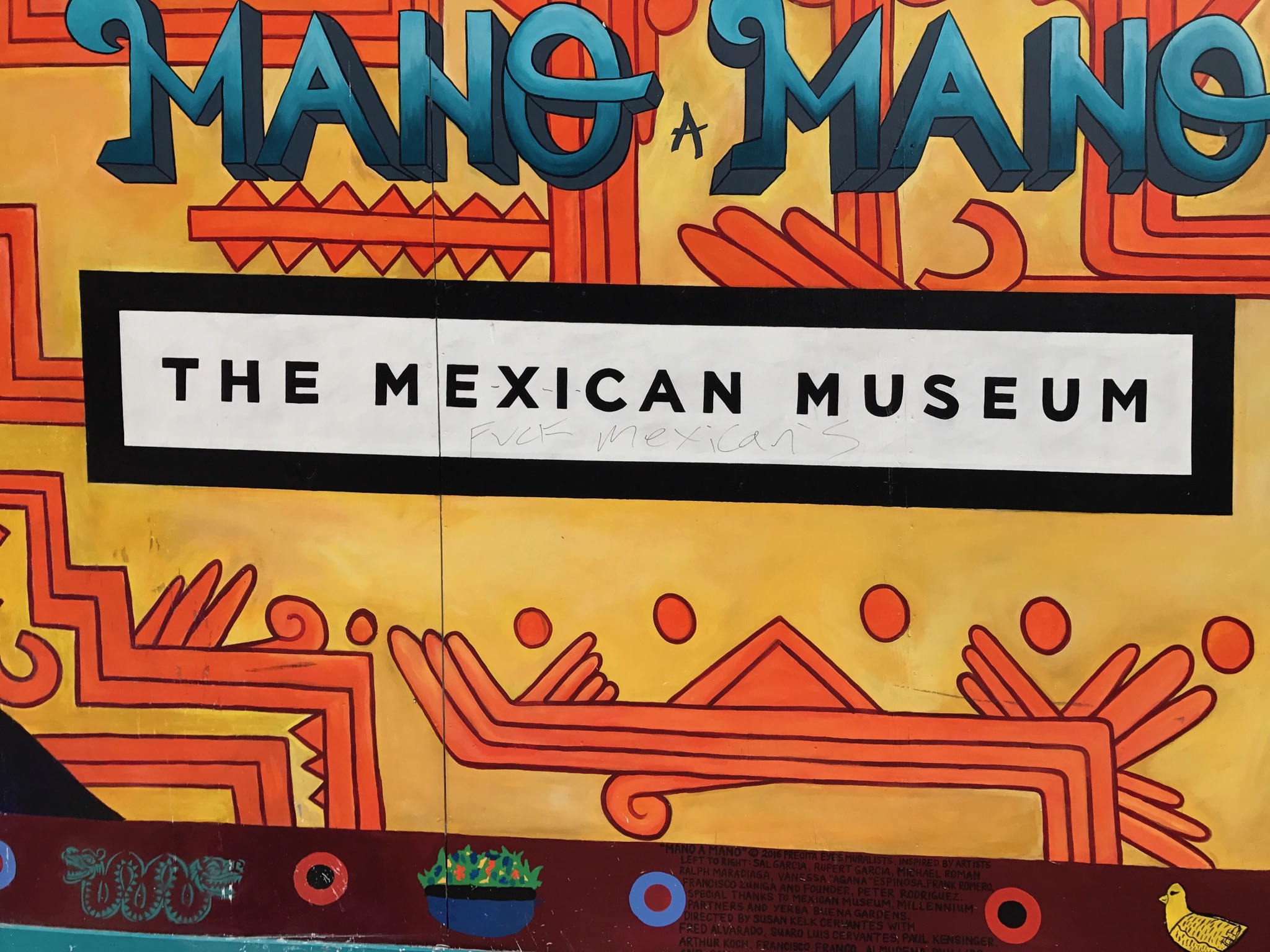 Sheri Beavers, communications associate for The Mexican Museum, sent Hoodline the following remarks:
We are grateful to the Precita Eyes Muralists, creators of the mural at Yerba Buena, for working diligently to ensure that hate speech and graffiti is erased from the wall. The strength of our community relationships are what allow us to peacefully fight against hate crimes such as these. Our museum's mission is to provide programs that foster understanding and appreciation and we invite anyone to contribute to this mission by visiting our museum, attending our events, and participating in our community programs. Just like the Contemporary Jewish Museum, the Museum of the African Diaspora and other cultural institutions in the area, we fight these attacks by continuing to act as we have since our founding: as cultural institutions that seek to bring people together, not apart. 
In Civic Center, tipster Daniel L. captured some striking photos of what appears to be a vigil taking place outside City Hall yesterday evening.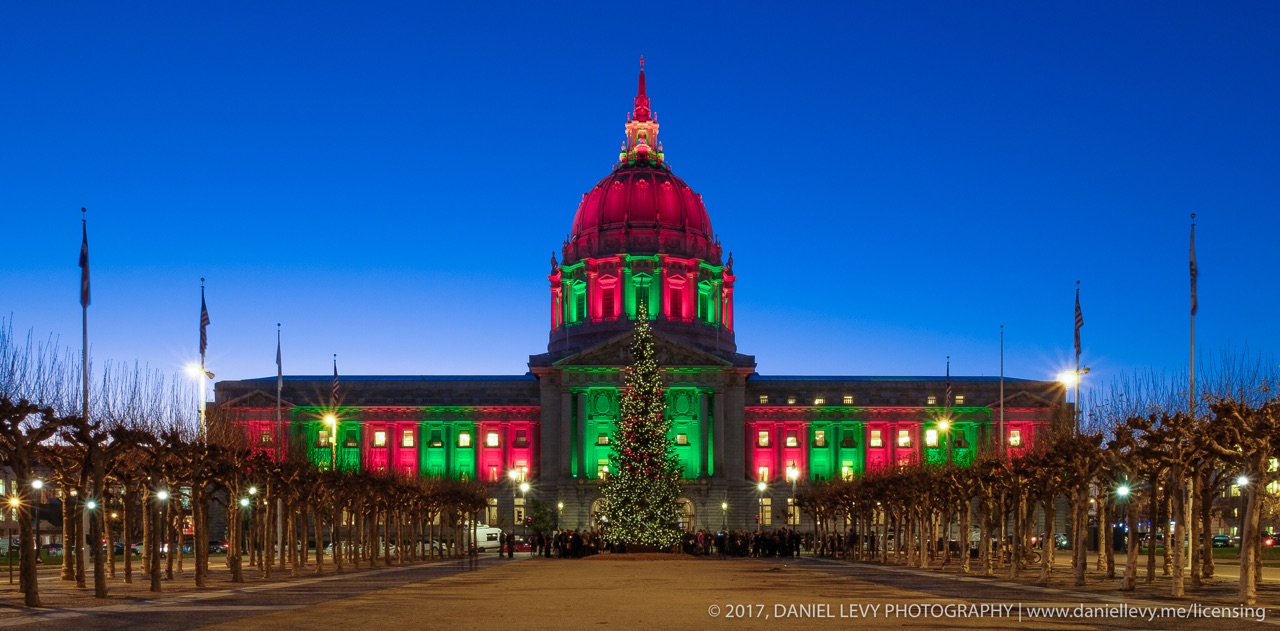 According to SF Weekly, the vigil honored unhoused residents who died on San Francisco's streets this year. The annual event, which is held in cities across the nation, started at St. Anthony's at 150 Golden Gate Ave. and ended at City Hall. It takes place on December 21st to "acknowledge the cold winter temperatures, and the longest day of the year," SF Weekly notes.
Lastly, swinging back down south to the Outer Mission, Hoodline tipster Michael told us that there were eight police cars and an ambulance at Geneva Avenue and Alemany Boulevard at midnight December 13th.
According to the SFPD, the police response was connected to a carjacking and robbery that started in the Sunset.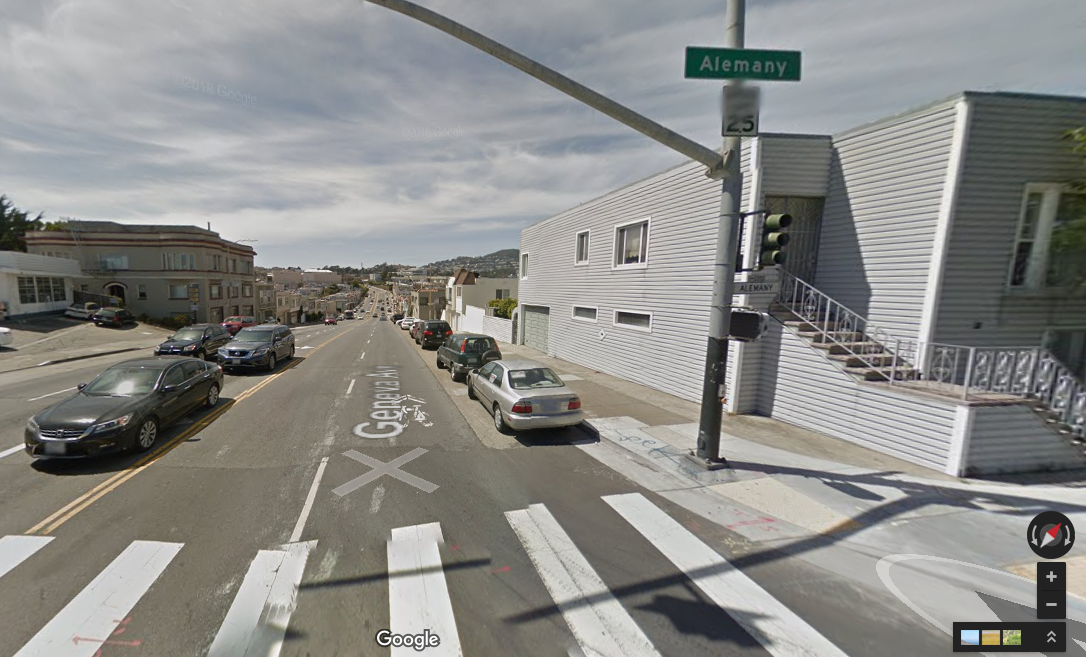 Police report that three people, ages 20-24, in a vehicle stopped at Noriega Street and 19th Avenue around 11:15pm in the Sunset. One of the passengers exited the car to use the ATM. The suspect, a 21-year-old man, then got into the vehicle with the remaining two passengers and forced them to drive to another ATM at 19th and Taraval.
At 19th and Taraval, the suspect forced the victims to withdraw money and drive to the area of Mission and Geneva. There, Daly City police located the vehicle and made an arrest.
See something interesting while you're out and about? Text Hoodline, and we'll see what we can find: (415) 200-3233.