[Editor's Note: Hoodline is participating in this week's SF Homeless Project, in which more than 80 area publications are each covering homelessness issues in their own ways.
While we already write about these issues often, we hope that our stories will add more neighborhood context to this very complicated topic, and to the great work being published elsewhere. You can read more about the project here.]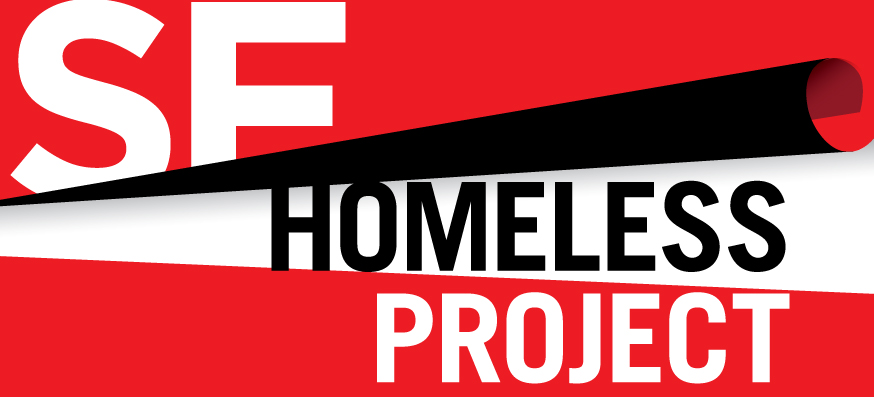 ---
When it comes to purchasing basic items for health and hygiene, from shampoo to toothpaste to deodorant, San Francisco's homeless and extremely low-income residents are often out of luck. 
Enter local nonprofit Simply the Basics, which launched last year to provide hygiene kits in reusable tote bags to people and organizations in need. The nonprofit doesn't hand out its tote bags on the street, but exclusively at different social-service sites, to encourage people to go there (and to afford them more dignity).
A standard Simply the Basics kit includes a pair of clean socks, shampoo, conditioner, lotion, a toothbrush, toothpaste, floss, deodorant, wet wipes, first aid, and antiseptic, but they're often adjusted for different users' needs. At some locations, they include tampons and pads; at others, flip-flops for taking a shower.
Since its founding in 2015, Simply the Basics has delivered more than 100,000 hygiene products to those in need.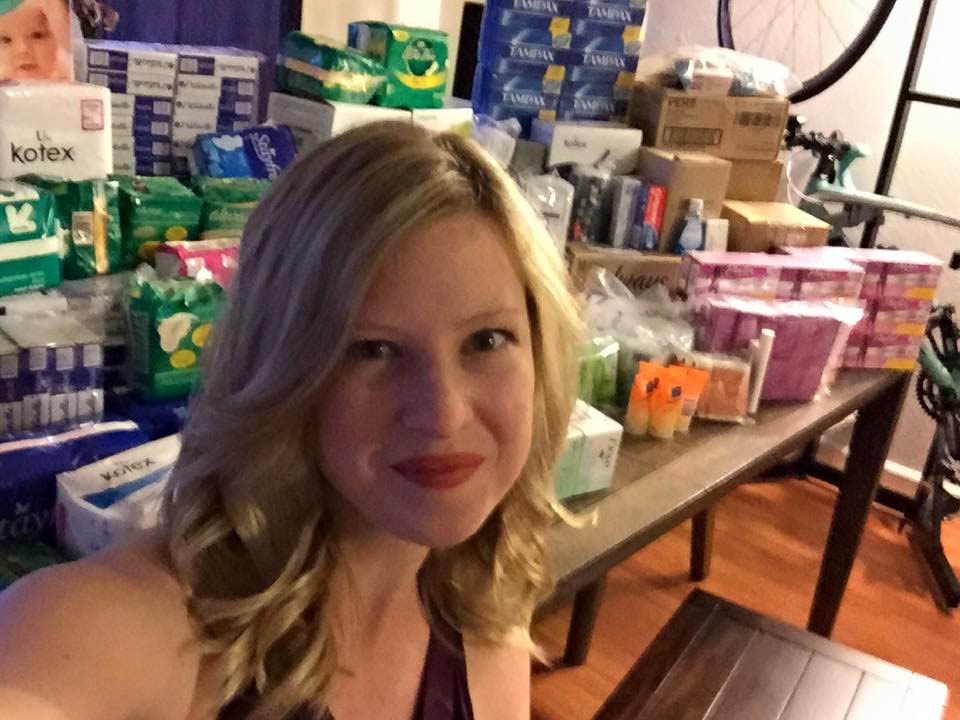 Meghan Freebeck, the organization's founder, grew up in Chicago, where she managed a homeless shelter for four years. After moving to San Francisco to become the director of development and operations at San Francisco Suicide Prevention, she felt a desire to reconnect to homeless shelters, and decided to host a small drive for feminine hygiene products for homeless women. 
That drive quickly grew into Simply the Basics, which is now a volunteer-run nonprofit organization with a board of four people, and an advisory council of 15.
After developing the idea for Simply the Basics in 2015, Freebeck spent six months surveying around 200 nonprofit shelters in Northern California, to help determine their needs. "We wanted to make sure we weren't burdening them, but were actually saving them time," she explains.
After mental health and substance abuse issues, the most common reason why homeless people check into hospitals is infections, she said. Many suffer from dermatological and foot diseases, as well as pigeon mites. 
Her research led Freebeck to model her system on that of food banks, creating what she calls the nation's first "hygiene bank." To participate, shelters fill out a brief form to indicate what they need and what they won't accept, and their number of clients. She also takes feedback from shelters, adding additional items like blankets, socks, first aid kits, and condoms as needed. 
"I would never say 'You need these things' to a shelter—I ask them what they need," she said. Some shelters, for example, may not allow mouthwash, because there is alcohol in it.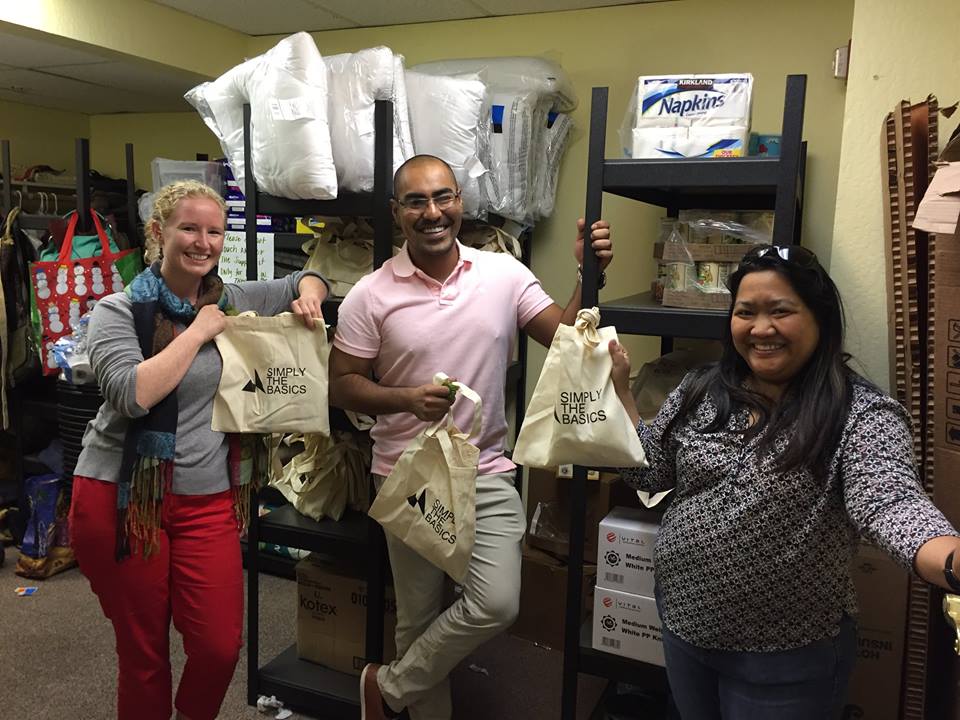 Simply the Basics also redistributes donations from shelters that have too much of a given item. One shelter's bathroom wasn't usable, because it had to store more than 3,000 donated pairs of socks; Freebeck picked them up in her car, and gave them to other shelters that needed them. She did the same for an all-men's shelter that received a huge donation of feminine hygiene products. 
"Just the fact that I pay really careful attention to them, and I make sure that I'm not taking up their time or their storage, [is important]," Freebeck said.

In 2017, she plans to launch Chapters, a nationwide marketplace where individuals or communities can list items would like to donate, and non-profits can search to find what they are looking for.
"When someone says 'I want to make a donation to a shelter,' they find the big ones, but those are often the places that don't need it," she said. Chapters can help level the playing field for smaller, lesser-known nonprofits. 
While many people come to Simply the Basics with items to share, Freebeck says the organization especially needs monetary donations, "because we have to serve different diversities," she said. Some shelters need highly specific items that must be purchased, like shampoo for African-American women or toothpaste for people over 65.
Donations also help Simply the Basics offer skills and employment classes at institutions like A Woman's Place, which serves women and transwomen. "We bring them items that build confidence," including new bras, clothing, and makeup, she explained. 
"It's about dignity, and what makes people feel dignified."
Simply the Basics is seeking volunteers to sort hygiene products, distribute donations, host a donation drive, become an instructor or join the advisory committee. To learn more, contact [email protected].