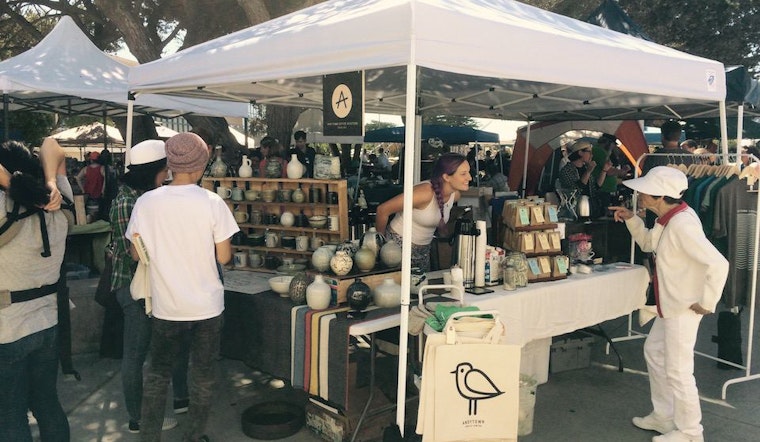 Published on December 09, 2016
When we first reported on Sunset Mercantile two years ago, the pop-up shopping event was small enough to fit inside the playground at Francis Scott Key Elementary. But this year, more than 70 makers, crafters, bakers and artisans have signed up as vendors, so organizers moved this Sunday's event to a larger venue: the County Fair Building.
Shoppers can browse locally made goods, but there's much more to the event than simple commerce: vendors will stage demonstrations for everything from card-making to designing fairy gardens, several neighborhood nonprofits are staffing information booths, and a wide variety of performers will entertain audiences of all ages.
"It's important to make it super fun for everybody," said Sunset Mercantile co-founder Angie Petit-Taylor, noting that Sunday's event will include diversions like a magician, story time and pinball machines. Adults are encouraged to relax in a beer/wine garden provided by Lawton Tap Room.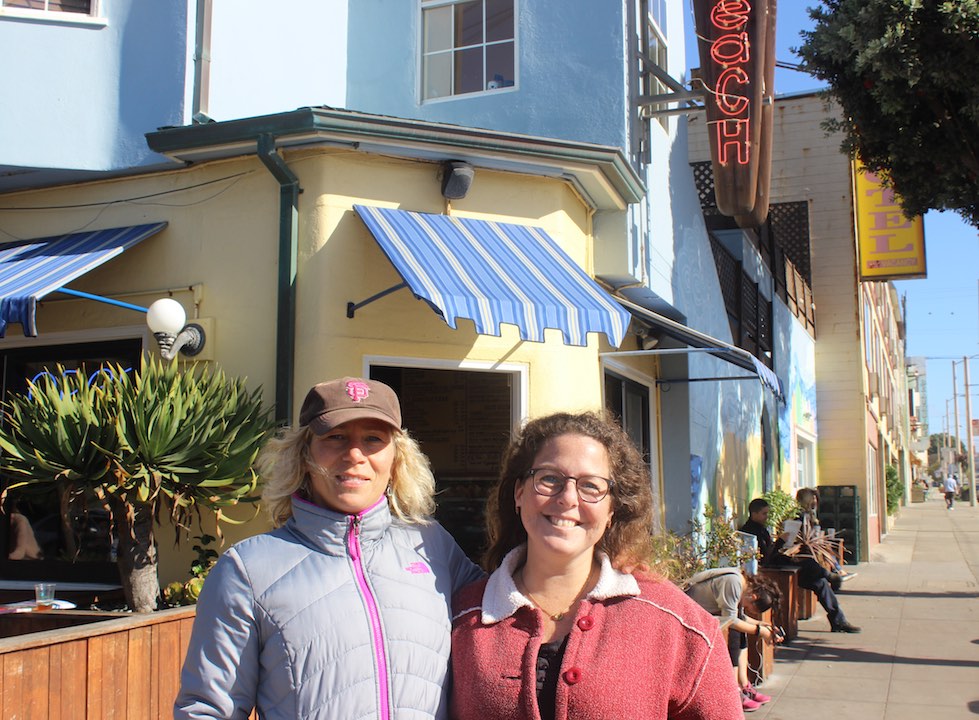 Sunset Mercantile "evolved from recognizing that there's a lot of people that have really wonderful ideas for starting businesses," said Petit-Taylor. "I started thinking about how it'd be great to have a pop-up market that supports local artisans and vendors."

Co-founder and succulent artist Laura Peschke-Zingler said the goal was to create an environment where aspiring businesspeople, "especially moms with kids who are getting a little older," could find out whether they could turn their favorite cookie recipe or handmade jewelry hobby into a viable career.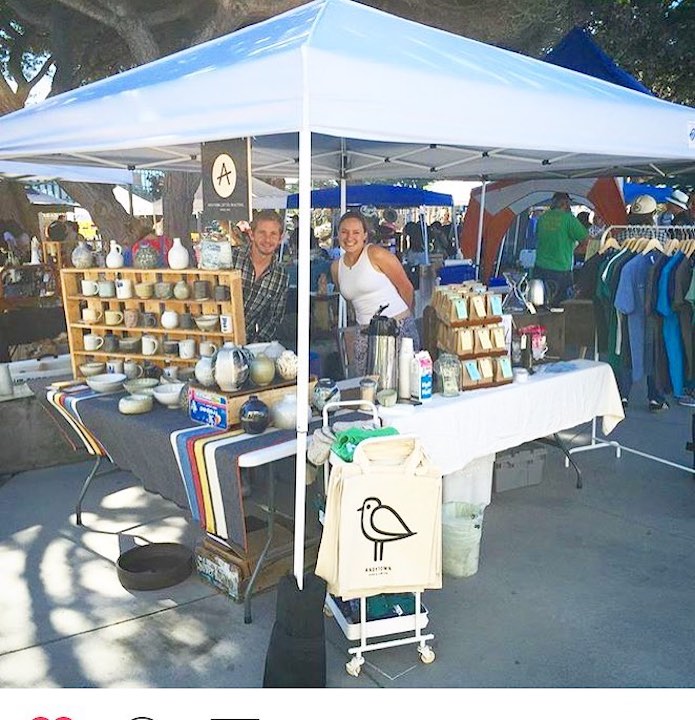 Both women said they were surprised by how quickly Sunset Mercantile took off with vendors and Sunset shoppers. "A lot more people know that we're an opportunity to get out there and sell some stuff that connects with the community," said Petit-Taylor, who's considering setting up a similar event in San Diego, her hometown.
With so many vendors, they've added a "Merchant Hop" to their pop-up, and brick-and-mortar stores around the Greater Sunset have created special offers for Sunset Mercantile shoppers who visit their locations. (A map of participating stores will be distributed on Sunday.)
"It's good to keep putting local businesses on the radar, in addition to what we're doing with people who are just starting out," said Peschke-Zingler.
In the process, the two women hope to foster a sense of community between business owners and aspiring entrepreneurs.
"Some of the local merchants were very apprehensive about this popping up," but those businesses have come to really embrace it," said Petit-Taylor. "As a small business owner, I understand the old 'dog eat dog' mentality of running a business, but that doesn't work anymore."
"It's much more effective and so much more rewarding when you look at it in more of a cooperative, collective way."