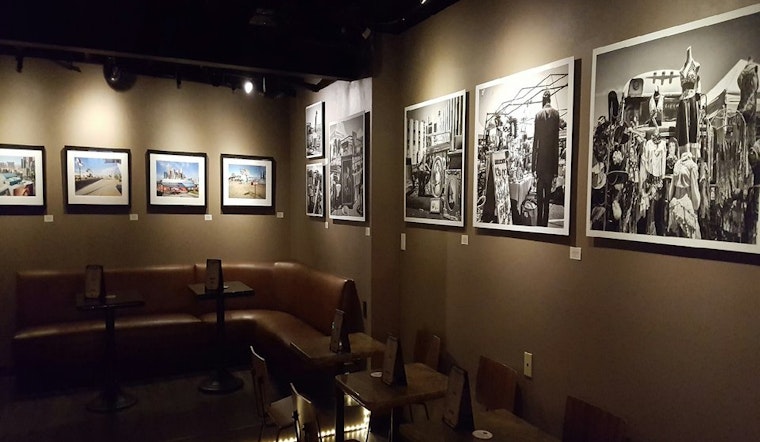 Published on January 03, 2017
Art aficionados and drinkers have a new go-to spot in the FiDi: DaDa Art Gallery and Bar, which debuted last week on the ground floor of the Mechanics' Institute building at Kearny and Post streets. 
Furnished with vintage velvet theater seats, tufted booths and comfy chairs, the bi-level space is divided into galleries with names that offer a history lesson about Dada, the 100-year-old arts movement for which the bar is named. 

The bar is actually the second location for DaDa, which vacated its former space at 86 2nd St. in October to make the move to Post Street.
The new space is three times larger than the old one, and co-owner Michael Gouddou, a painter who hopes to eventually have a studio on-site, is excited to use the extra room to support edgy, up-and-coming Bay Area artists who otherwise might not have a place to show. 
Work from seven artists is currently on view through mid-February, with an opening reception set for January 14th and an artists' talk planned for February 1st.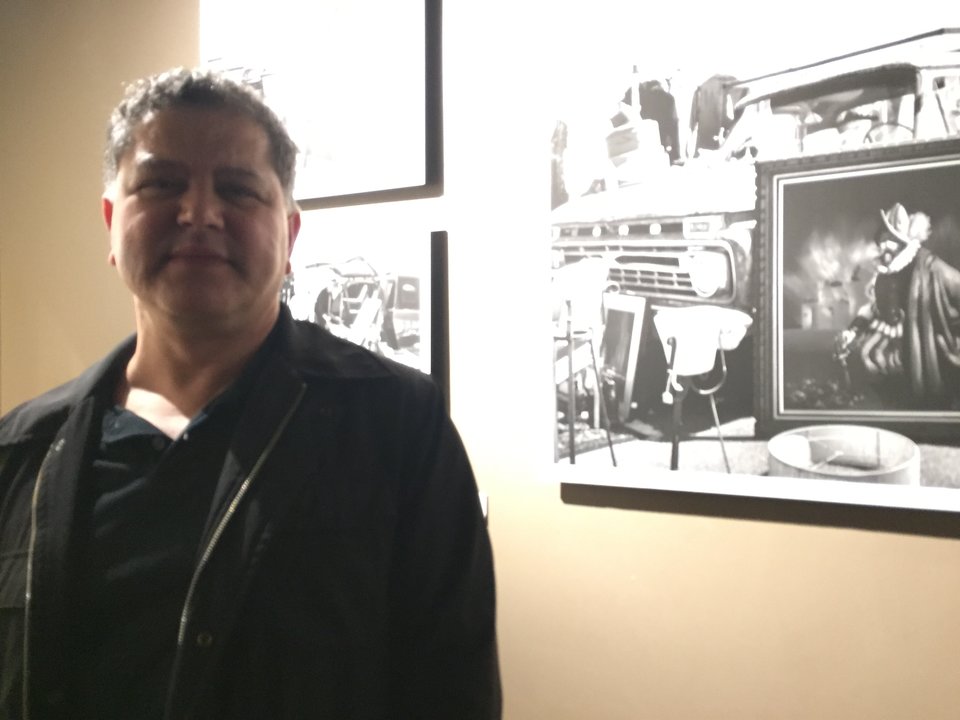 Some of the current work on display includes an enormous set of Icarus-like wings made from computer motherboards suspended next to the bar, and Jason Mecier's "Trashy Celebs" series of mosaic portraits of Lindsay Lohan, Florence Henderson, Amy Schumer and more, made from carefully curated garbage and bits and pieces culled from the celebrities themselves. 
Upstairs in the Duchamp gallery are more famous faces like Harvey Milk, President Obama, Frida Kahlo and Twiggy, which are part of Jun Yang's "Faces of Pop Culture" series.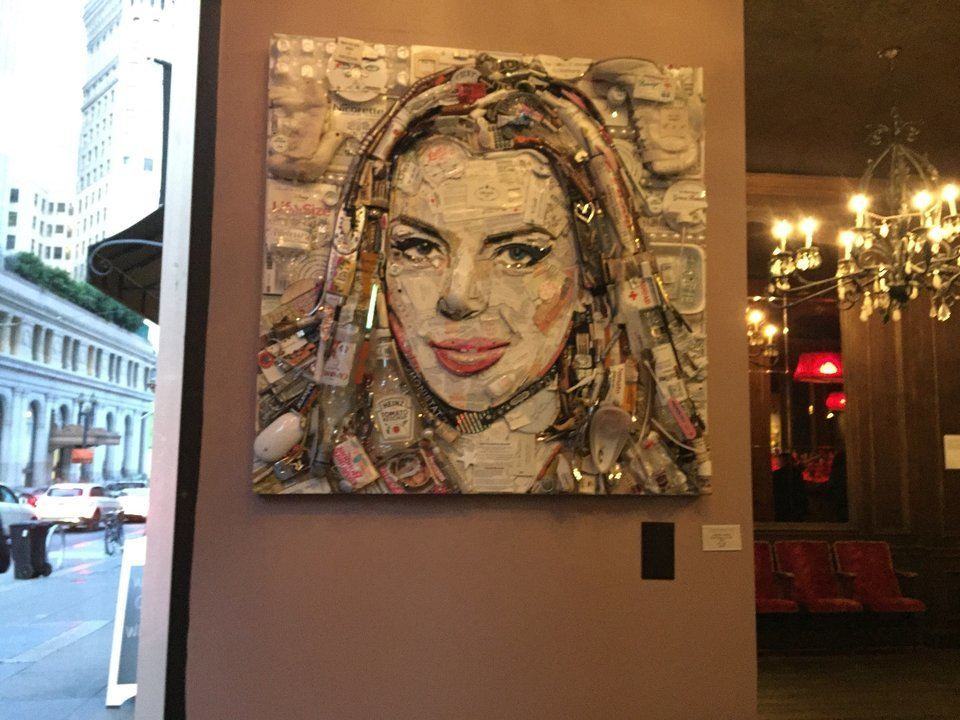 Gouddou says he and co-owner Timothy Landregan were ecstatic to join forces with the Mechanics' Institute, a local institution whose history dates back to 1854. It's well known for its library and chess room, and frequently hosts author events. 
The institute's executive director, Ralph Lewin, calls the arrangement with the bar a good "marriage," providing a social space for its members and employees of other arts-centric tenants in the building, like the Writers Studio, Litquake, and Zzyzyva, to meet and share ideas. (Institute members get 10 percent off their tab.) He noted that Marcel Duchamp, the legendary Dada artist, famously abandoned his art for chess. 
With a focus on classic drinks like martinis (and soon, Sightglass coffee and pastries by day), Gouddou wants DaDa to be "a place where old meets new. I want it to be warm."
In the face of a Trump presidency that he calls "unnerving," he hopes to create a space where ideas can be exchanged openly, and art can be appreciated.
DaDa is open from 2pm-2am daily.