A collection of more than a dozen city agencies and community groups have teamed up in an effort to reverse gentrification in San Francisco's Mission District, releasing a draft plan aimed at slowing the displacement of low-to-moderate income residents and nonprofits.

Born out of a 2014 directive from Mayor Lee, the Mission Action Plan 2020 (MAP2020), seeks to develop "proactive strategies" to "preserve the Mission District as a Latino cultural and commercial core, as well as a neighborhood of choice for the most vulnerable households."
MAP2020, which is set to be presented to the Planning Commission on March 2nd, has a broad coalition of support. Its authors include District 9 Supervisor Hillary Ronen and advocacy groups like the Calle 24 Latino Cultural District and the Plaza 16 Coalition. They're joined by several representatives of the city, including Mayor Ed Lee's office, the Office and Economic and Workforce Development, and the Department of Building Inspection.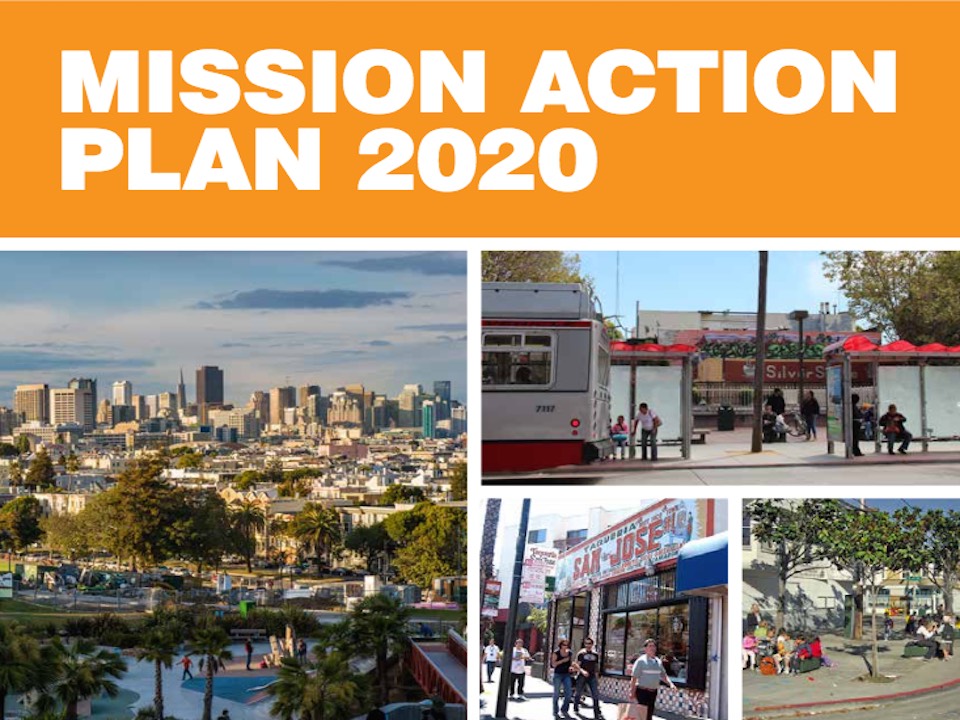 The plan details what its authors see as the rapid transition of the neighborhood from a bastion of working-class residents and family-oriented businesses to an enclave of the wealthy. In response, it also outlines urgent and coordinated efforts intended to prevent the Mission from becoming "a neighborhood with a majority of high-income residents."
The plan identifies seven key areas of focus—tenant protections, single-room-occupancy residential hotels, preservation of affordable units, production of affordable housing, economic development, community planning, and homelessness. It notes that sustained efforts will be required in each in order to successfully fulfill the action plan's goals.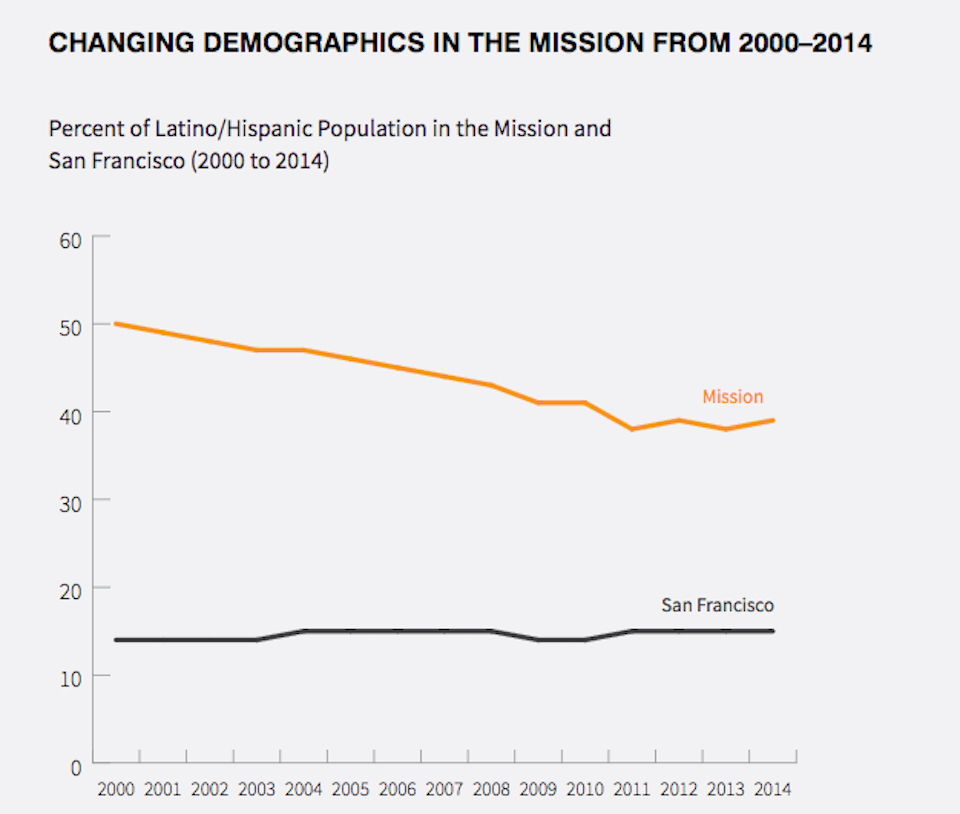 The plan contains conflicting views on how to address some of these issues. As its introduction notes: "Some of the views in the report are solely the city's, and some are solely of the community advocates. Where there is disagreement on a topic it is clearly stated as a way to call out an area where there is more work to be done and conversations to continue. "

One key issue on which the plan's authors are conflicted: whether or not to build any and all housing, including luxury units. "Relying solely on market forces or simply building more market-rate housing alone will not produce equitable outcomes," the authors explain. "We cannot simply build our way out."
And yet, the next stage of the plan is set to explore that very idea, at least from the city perspective. "The city believes that new housing production at all income levels is critical to address the housing crisis, and that the crisis has been partially caused by many decades of slow housing production," reads the plan.
"Phase two of MAP2020 will continue to address questions around the impact of market-rate development, and how these projects can continue to contribute to the goals of MAP2020 ... the Mission is expected to receive close to 2,000 new units of market-rate housing in the next three to five years, and close to 1,000 units of affordable and middle-income housing."
However, there are many arenas on which all the authors agree, including passing additional protections against evictions, freeing up funds from 2015's affordable housing Proposition A, and creating "an artist registry that helps to define and identify artists in San Francisco."
Should the plan be approved in March, residents can expect to see similar proposals for other neighborhoods across San Francisco.
"MAP2020 is a deliberate and committed step towards equitable outcomes for historically disenfranchised communities," the plan concludes. "By addressing impacts on and leveraging resources for these groups, MAP2020 could be a model for an equity approach to policymaking and growth for other San Francisco communities and other cities grappling with similar challenges and trends."