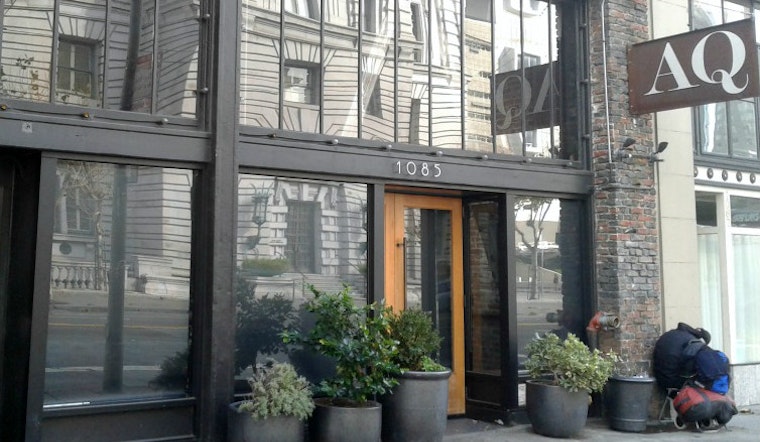 Published on January 02, 2017
The nation's restaurant industry is a bubble about to burst, and SoMa fine dining spot AQ is going down with it. 
At least, that's the thesis behind the recent Thrillist article which broke the news of AQ's impending closure. "Rising labor costs, rent increases, a pandemic of similar restaurants, demanding customers unwilling to come to terms with higher prices— it's the Perfect Restaurant Industry Storm," writes author Kevin Alexander, who spent the year interviewing restaurateurs around the country for an in-depth look at the industry.
AQ owner Matt Semmelhack and chef and co-owner Mark Liberman have decided to close the restaurant due to revenue losses stemming from a decline in business and rising labor costs, reports Alexander, who uses their story as a case study for wider issues in restaurants countrywide—especially the sit-down, locally sourced, farm-to-table eateries to which we've become accustomed.

AQ opened in 2011, with a unique concept (the menu and dining room design change seasonally) that garnered impressive reviews and accolades, including a James Beard award nomination for Best New Restaurant in America in 2012.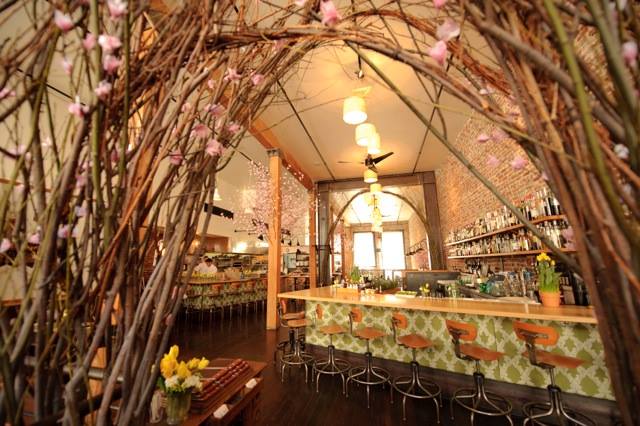 But, as Thrillist reports, things have changed over the last five years. Restaurants in San Francisco proliferated (from 3,600 in 2011 to 7,600 in 2016, according to the Health Department), and AQ went from doing 240 covers (dinners served) per night down to 100. With a 40 percent drop in revenue and costs mounting, Semmelhack and Liberman plan to close this month.
One of their other joint ventures, Bon Marché, closed earlier this year. Fénix, their Mexican restaurant located just a few doors down from AQ, will remain in business. 

Brainwash Cafe and Laundry and DNA Lounge are among other SoMa businesses that are facing possible closure due to financial hardships. And, as is often the case at the end of the year, other closures have struck around the city, from Poquito to Luna Rossa to Lori's Diner and Show Dogs. 
Will Alexander's dire forecast of an end to "America's Golden Age of Restaurants" bear out in 2017? We'll have to wait and see.