Today from 1 to 2pm, Democratic Leader Nancy Pelosi will hold #OurFirstStand, a rally to show support for the Affordable Care Act. Democratic politicians are leading similar events around the country today as a response to Republican efforts to repeal and replace the ACA, also known as Obamacare.
Along with Pelosi, members of the Bay Area Congressional delegation, Mayor Ed Lee, state and local elected officials, and health care activists will attend to speak for approximately 30 million Americans at risk of losing health insurance.
Here is the list of speakers:
House Democratic Leader Nancy Pelosi
Mayor Ed Lee
Congresswoman Zoe Lofgren
Congresswoman Anna Eshoo
Congressman Eric Swalwell
Congressman Mike Thompson
Congressman Keith Ellison
Congressman Ro Khanna
In addition to state and local elected officials, several beneficiaries of and advocates for the Affordable Care Act are scheduled to speak.
Hoodline will be there covering the event. Stay tuned for updates.
[Updates below]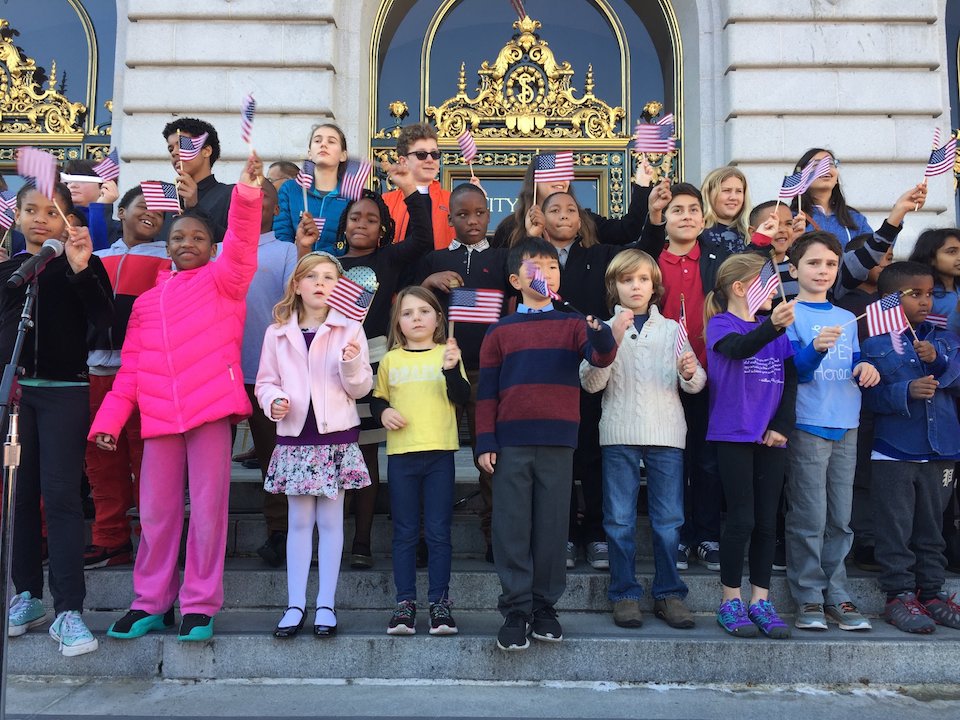 Pelosi thanked the mayor "for his hospitality at City Hall" and praised the other officials who addressed the crowd, but said that the event's true VIPs were individuals who would speak about how they'd benefited from the ACA.
Their stories "are more eloquent than anything we could say about the importance of the Affordable Care Act," said Pelosi.

Lee said repealing the ACA would turn the clock back to "a time when insurers could charge more and deny coverage for having cancer, being a woman, or needing behavioral health services."
According to Lee, "repeal is simply irresponsible," as the federal program sets minimum standards for health insurance and sets annual caps for out-of-pocket expenses.
Standing united at City Hall with hundreds to protect our Affordable Care Act. #SaveACA pic.twitter.com/NCzRlxH2E4

— Malia Cohen (@MaliaCohen) January 15, 2017
Before the 2009 legislation, there was no minimum standard for health insurance, Lee noted, and there were no annual caps for out of pocket expenses.
"Taking away access to care means rescinding protections for patients, it means turning our backs on the most vulnerable population," he said. "We will not let that happen."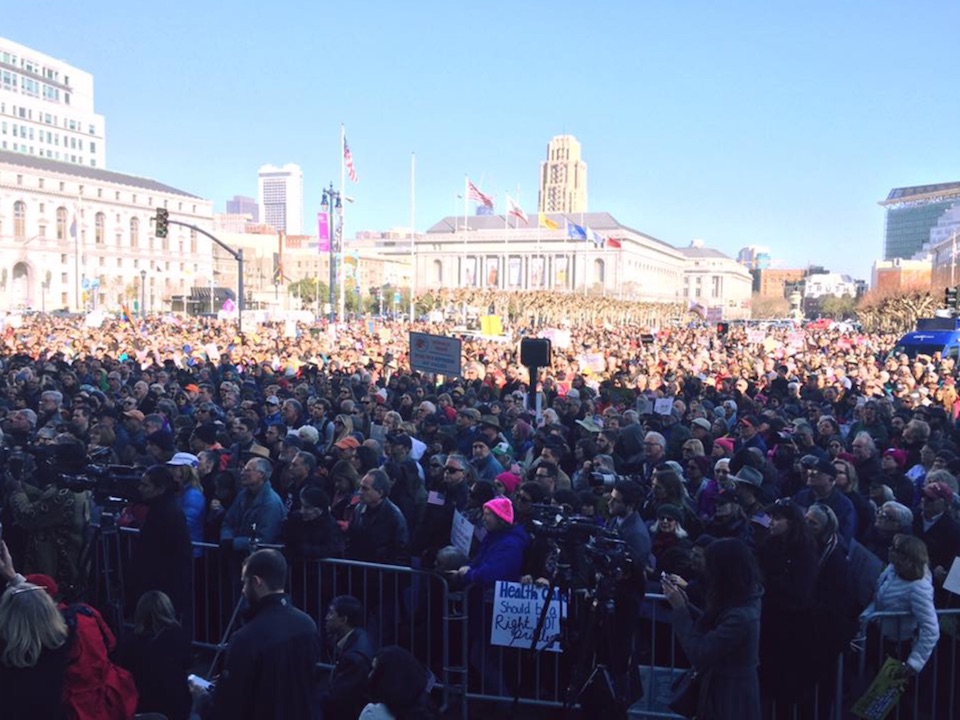 #AffordableCareAct saved Cathy's son after he unexpectedly suffered 3 consecutive strokes. She's calling for #HealthCare4All #OurFirstStand pic.twitter.com/Wv7eVdGykl

— Norman Yee (@NormanYeeSF) January 15, 2017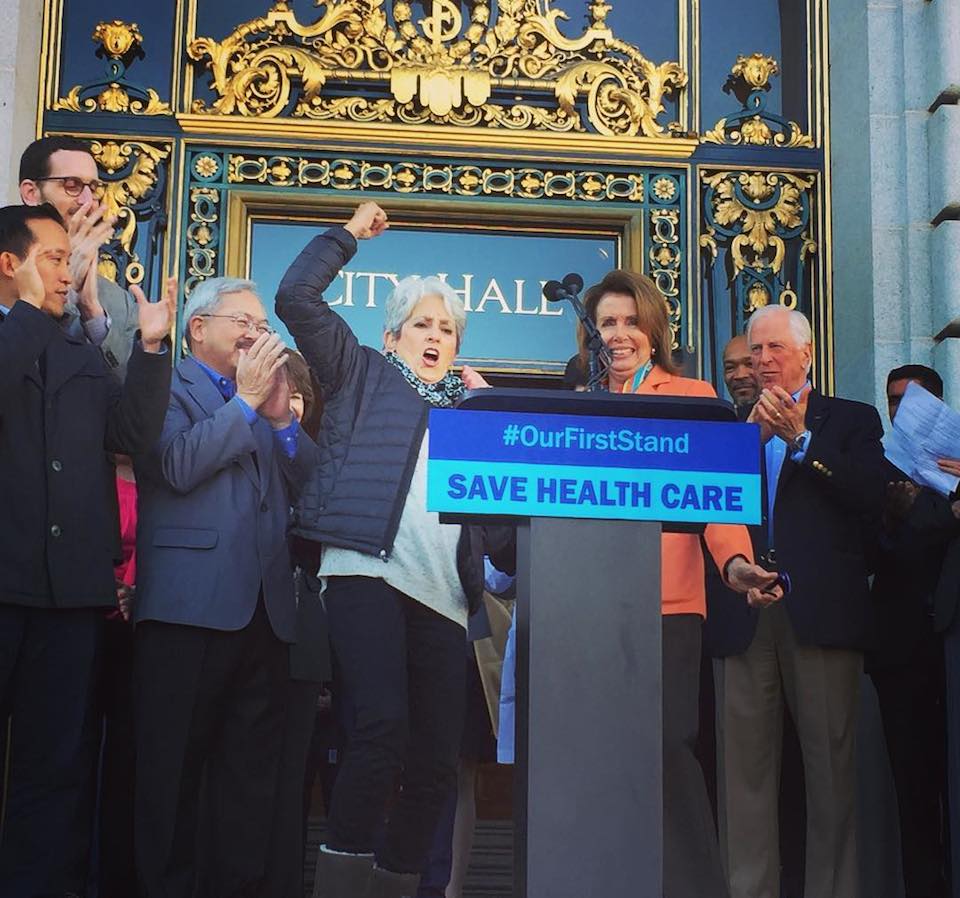 During the rally, singer and activist Joan Baez performed "Swing Low, Sweet Chariot" and "Ain't Gonna Let Nobody Turn Me Around," and Pelosi thanked President Obama for his work passing the legislation.
Thousands of people attended today's event at Civic Center Plaza.