Thanks to tipster Patty C., we've learned that Irving Cafe at 716 Irving St.—the bubble tea shop formerly known as Quickly—has closed suddenly to make way for Takuya, a "Japanese-style hot dog & bowl" fast-casual eatery.
Last month, the Health Department approved Takuya's request to continue operating 716 Irving St. as a limited restaurant. Its website has little info about the menu, but Japanese-style hot dogs traditionally use ingredients like teriyaki sauce and spicy mayo, along with toppings like nori, fried cabbage, bonito flakes, and daikon. 
In addition to the planned restaurant on Irving, its website reports that new locations are also coming soon to Japantown and San Mateo.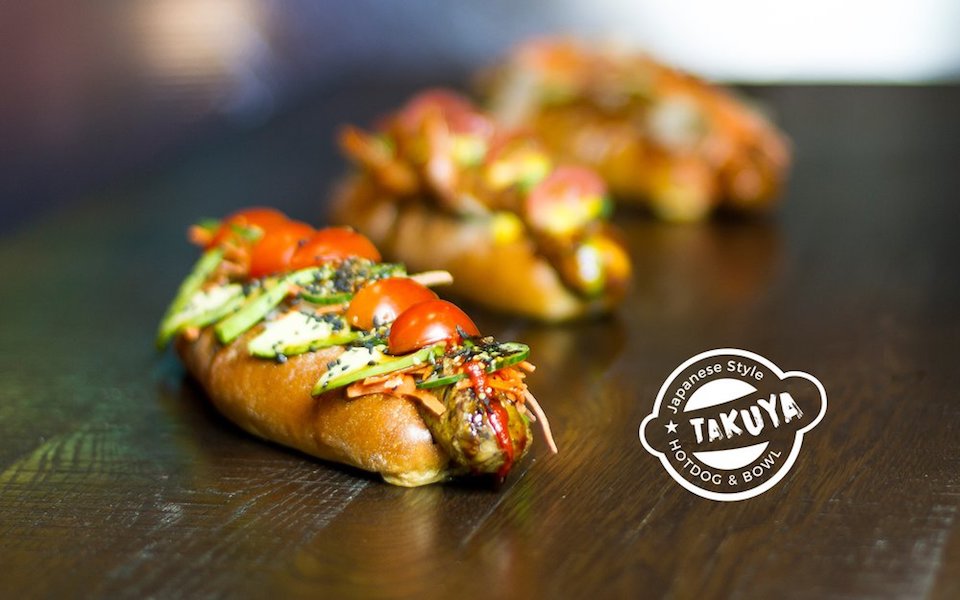 Japanese-style hot dogs have been popularized on the West Coast by Japadog, a chain with outposts in Vancouver and Los Angeles; Northern California chain Umai Savory Hot Dogs also has several locations around Sacramento.

The space at 716 Irving caused some controversy in June 2015, when a Quickly franchise opened at the location, then closed a few days later, after SF Planning cited it for violating city guidelines surrounding formula retail. (Because Quickly has more than 11 locations, it's considered a chain retailer, and needed a conditional use permit from the city to operate.) After removing its exterior signage and Quickly branding and altering the menu, the shop reopened as Irving Cafe a few weeks later.
Although the revamped cafe was open for more than 18 months, it failed to attract a clientele; on most occasions when Hoodline checked in, the only people inside were employees.
Irving Cafe's closure may suggest that Irving Street's bubble-tea craze has hit a saturation point; Tea4U (646 Irving) and another tea shop that was set to open across the street, inside the former Irving Variety, both failed to materialize after more than a year of delays.
See something interesting while you're out and about? Text Hoodline and we'll see what we can find: (415) 200-3233.