By
Fiona Lee
- Published on January 21, 2017.
"What can I do?"
Like many others in liberal-minded San Francisco, Renee McKenna contemplated this question in the days following now-President Donald Trump's November election victory.
The Outer Sunset resident stumbled upon her answer in an unlikely form: a Facebook post.
Four days after the election, McKenna learned about the Women's March in Washington D.C. on Facebook. The post inspired her to become one of the principal organizers behind the San Francisco Women's March.
Starting at 3pm today, the march is expected to bring out tens of thousands of people to downtown San Francisco as part of a global grassroots movement in support of human rights and civil liberties, with 660 marches in 58 countries.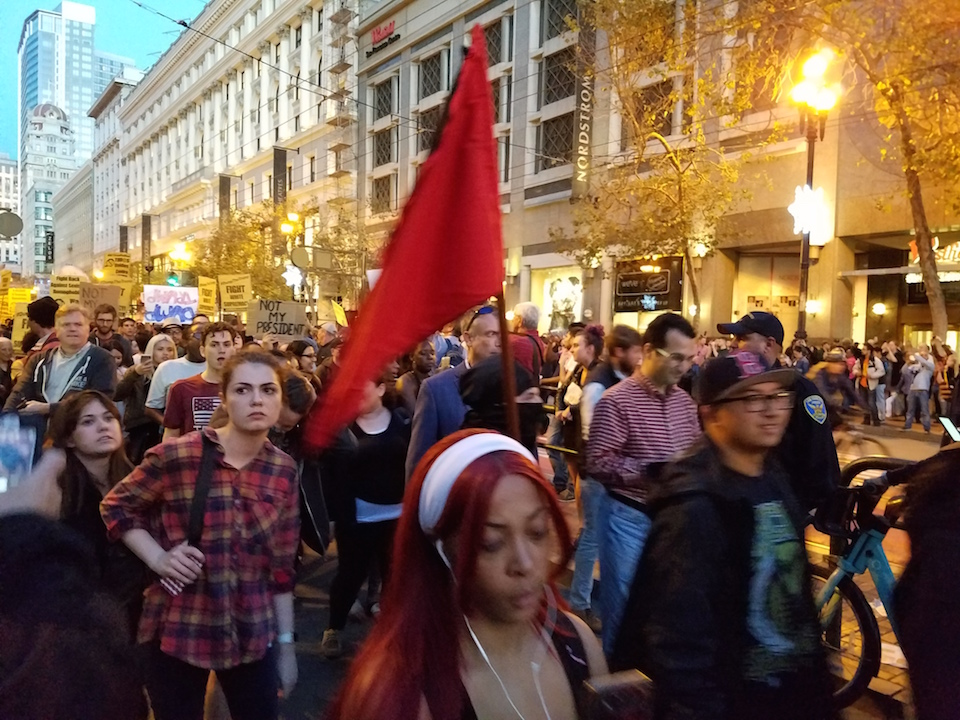 McKenna – who is a therapist, an artist, and an art teacher – has never organized a march before; but despite her inexperience, she was very "willing" to take on what is expected to become one of the largest marches in the country.
"In the beginning, it was really intense." said McKenna. "Things were happening so fast, every day was like a week." She compared the early days of organizing the march to the early days of a new relationship.
McKenna, however, hasn't been alone in her efforts.
She's been coordinating with Elizabeth Lanyon, who has been a co-chair of the San Francisco Dyke March for four years, and thousands of volunteers and other march organizers across the country.
According to McKenna, one of the toughest decisions going into today's march was the decision to split what was initially one Bay Area march into three sister marches in San Francisco, Oakland, and San Jose.
"There was a lot of push to have one big march from different people," explained McKenna, "but as we discussed it, there are people in the East Bay and the South Bay—especially sisters and brothers who might be disadvantaged—it might become a big deal for them to come to San Francisco or some place else."
"Building community for people to have experience of the march in their own hometown and community was more important than having a media show," she said.
According to McKenna, community and connection have been her guiding philosophies as she's helped to organize today's march.  She told us that she feels like modern life and politics have disconnected people from their communities and neighbors.
To her, the march is one way to bring people together for a common cause.  
"The Women's March isn't so much about women's issues [as it is] a women-led march about human issues." she said. Those who don't identify as women are welcome to join and support today's march.
However, one question that is hanging over the march is what it will be able to accomplish.
"What I'm hoping to accomplish has already been started," McKenna said.
"To me, the best of America has woken up: the generosity, the passion, the selflessness, the desire to participate and give is inspiring and humbling for me."
"This is only the beginning."