The underground parking garage developed to serve the new "6x6" mall at 900 Market Street is now open for business—even though not a single tenant has been confirmed to fill the 250,000 square feet of retail space above it.
The garage, which has 167 spaces, had a soft opening on February 15th, and will officially open on March 1st, Kendra Hinderland, managing director of Cypress Equities, told Hoodline. 
However, the completed mall above the garage remains totally empty, without even an anchor tenant announced. 
"We don't have any tenant announcements at this time, but we will soon," Hinderland said, noting that marketing for the open retail space will begin in March. Cushman and Wakefield was selected as 6x6's exclusive listing agent back in September, and the property's website already details leasing options for the six-story development.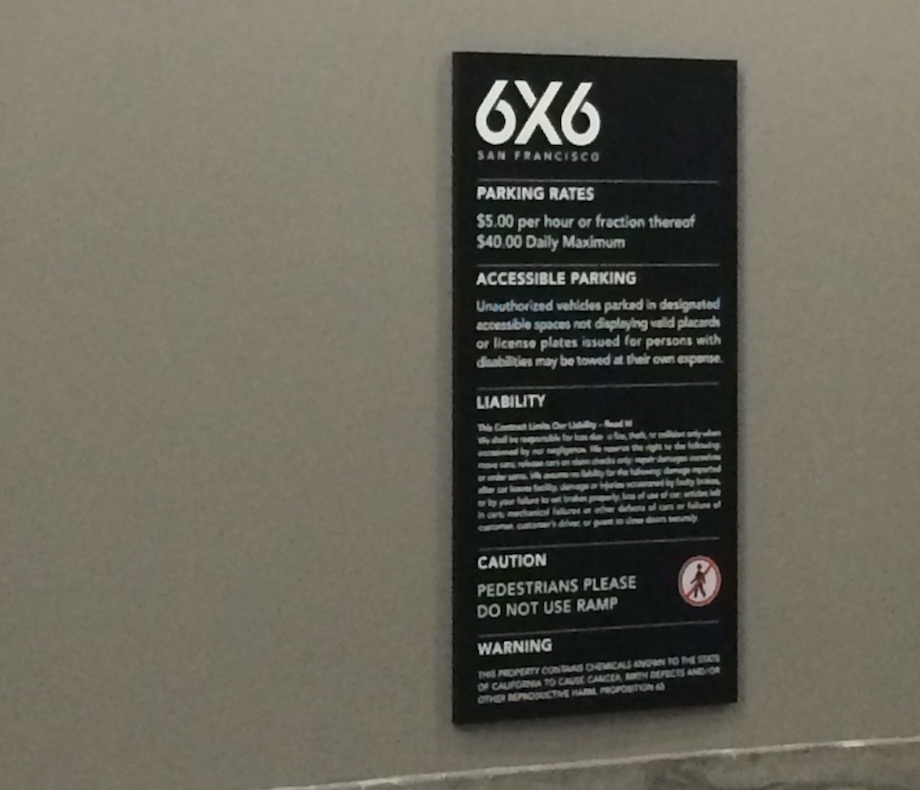 At the moment, the garage, managed by ProPark, is open from 7am–7pm, and those hours will remain the same after the grand opening, said Artis McCoy, regional business development manager for ProPark America West. Rates are $5/hour or $40/day. 
Nearby garages, such as the one at Fifth and Mission streets and the one under Union Square, are less expensive, maxing out at $34 and $36/day, respectively. McCoy said the hourly rates at 6x6 will eventually vary, similar to other parking options in the area.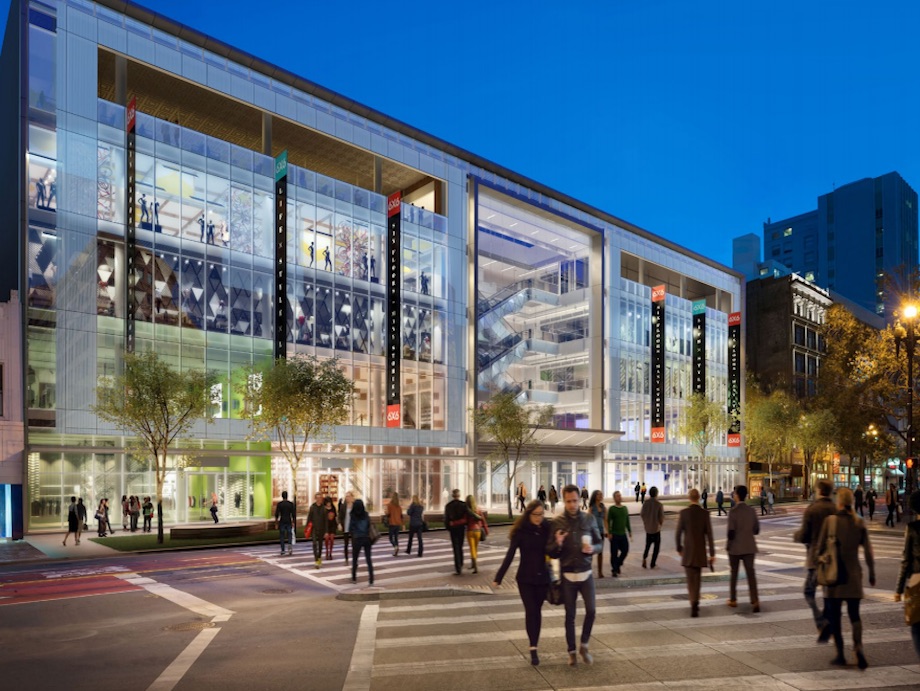 6x6 is the largest new retail development in the Mid-Market neighborhood since the nearby Westfield San Francisco Centre opened in 1998. But its immediate environs are facing variable demand. 

Zendesk, Spotify, and other tech companies are headquartered nearby, and new businesses like Popsons Burgers and Equator Coffee have sprung up to serve them. And some major housing developments have recently been approved for the area, including 1028 Market and the Group i development. 
Two large-scale hotels—the Yotel and San Francisco Proper—are also in development nearby, and are expected to open later this year.
But other major projects, such as the recently refurbished Hibernia Bank at Jones and Market, remain empty. Meanwhile, several well-known neighborhood establishments, like Show Dogs and Machine Coffee, have called it quits. Even the Westfield mall has lost some major tenants, including the Bristol Farms grocery store, which closed last month. 
We'll let you know if and when an anchor tenant is announced for the new mall. In the meantime, if you need to drive downtown during the day, there's a new place to park.