This is the first of a series highlighting Bay Area people who came as refugees from one of the seven predominantly Muslim countries affected by President Trump's immigration ban. If you or someone you know is from Iran, Iraq, Libya, Somalia, Sudan, Syria or Yemen and would like to be profiled, email [email protected] or text (415) 200-3233 to get in touch.
---
In 1979, as the Islamic Revolution got started in Iran, Eddie Baba was just five years old. His father had just died and the family was Christian at a time when religious persecution seemed close at hand. With an older brother nearing the age when boys could be recruited into the army, Eddie's mom feared for their safety.
Late one night, she decided to round up her boys and board a TWA flight headed for Greece. In Athens, they crammed into a small apartment with two other families, where they waited about a year and a half for approval to come to the United States.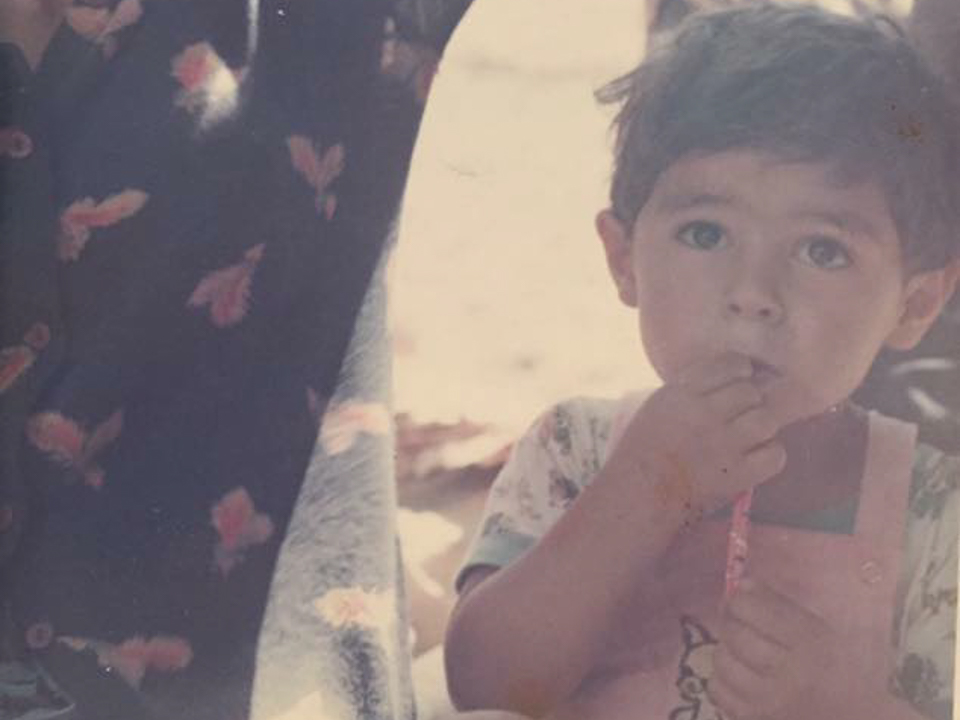 Friendly and quick to smile, today, Baba is a patent attorney. His upbeat personality is one you might not expect from a guy who spent many years studying, first as he earned a doctorate in genetics from Stanford, and then at law school.
While at Stanford, Baba met his husband, George Bradley, and later this month, the two will celebrate their 19th anniversary. Bradley is an award-winning architect, and the couple's home near Buena Vista Park was featured on Hoodline in 2015 after it was profiled in Dwell Magazine.
In addition to his work, Baba serves on the board of Creativity Explored, a non-profit that "gives artists with developmental disabilities the means to create and share their work with the community."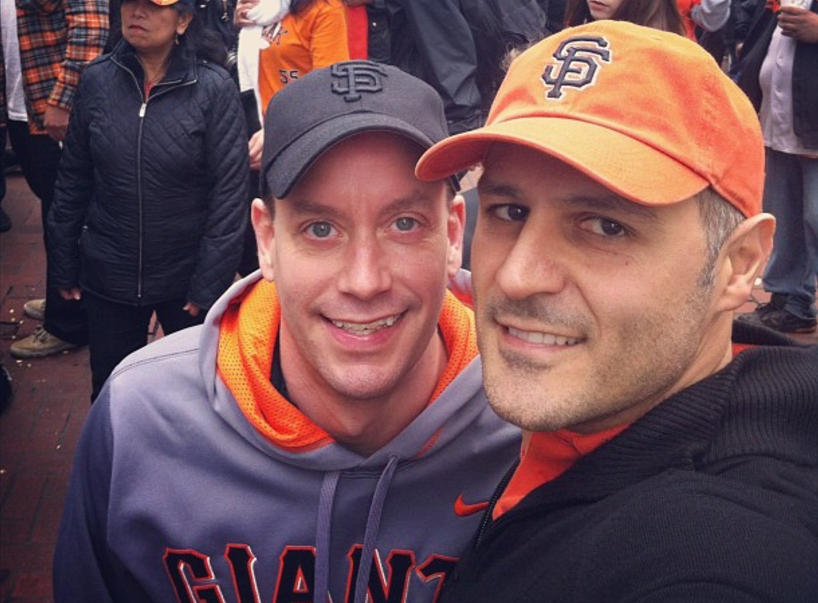 ---
Kindergarten in America
Baba's family, including two older sisters, were cleared to come to the United States around Christmas of 1980. When they got the okay to come to America, they immediately left behind their belongings and headed for Turlock in California's Central Valley, where they joined an aunt who had already immigrated to the U.S.
After completing kindergarten in Athens, Baba had to start from scratch in America. "I should have been going to first grade," he said. "I went back to kindergarten and I was an ESL (English as a Second Language) student."
"It felt shameful."
"It was not a good time to be from Iran in the early '80s," he said. They arrived in Turlock as the U.S. stood transfixed by the ongoing Iran hostage crisis.
Baba's brother, who was 17 and in high school, found himself getting into fights. "He would say, 'Don't tell people you're from Iran, tell people you are from Greece, you speak fluent Greek.'"
As Baba was growing up, negative headlines about Iran never seemed to stop. "I have such strong memories as a kid," Baba said. "It felt shameful."  
A gay man, he found that had to come out twice. First as gay, then as Iranian. "It just was odd," he said. "I don't think I even really admitted it to people until I got to college."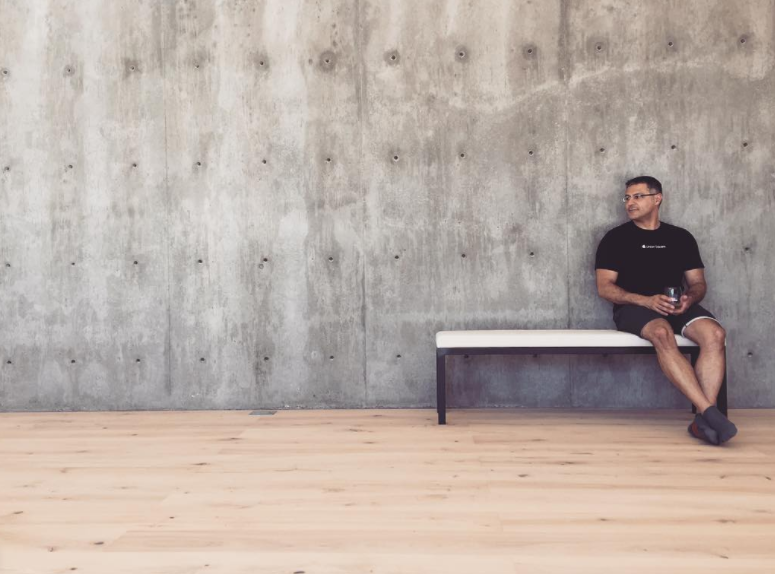 ---
"We're all Americans."
Baba recalled his first Thanksgiving. "No one eats turkey in Turkey and Iran. I remember eating the thing and thinking, this is so dry!"
But the family of five's first Thanksgiving in 1981 has grown to a multi-day celebration that includes about 18 people. "Thanksgiving is absolutely the most important thing, we're all Americans," he said.
Like many families, a range of political viewpoints come together at the holidays, including those of his brother, who is a Trump supporter. A diversity of opinions is "what America is about," he said.
The American Dream
"We came here, and we took advantage of everything that is the U.S," said Baba. Noting that his brother is an engineer who also holds a doctorate degree, he said that everyone in his family is "completely successful."
Beyond career success, he thinks America's refugee program saved his life. "It's pretty simple," he said. "I don't think my brother and I would have been alive if we had stayed in Iran."
"My brother would have been drafted into the army," Baba said. "If he were to survive the revolution, fine. But thousands upon thousands of boys died during the Iran-Iraq war. At that point, I would have been drafted. I probably would have died in the Iran-Iraq war too."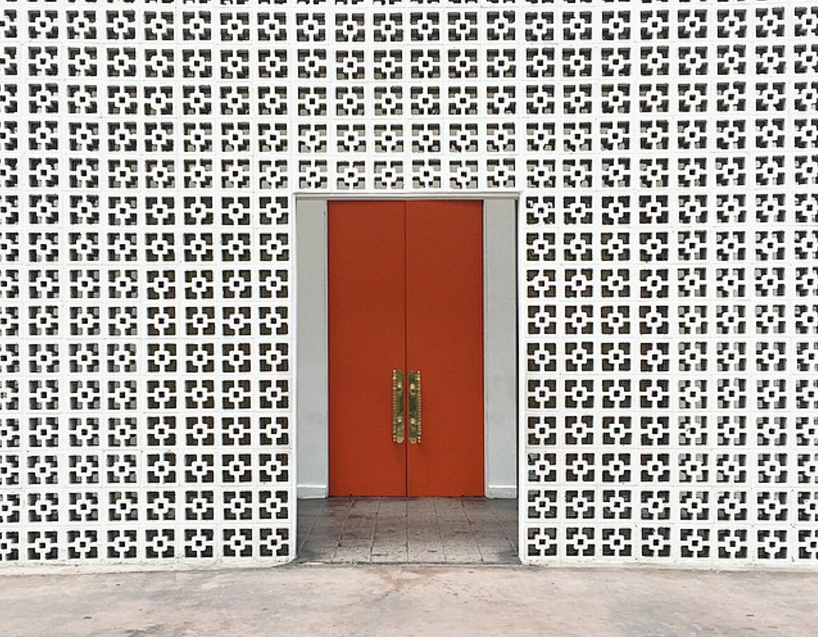 ---
Lucky to live in San Francisco
Baba is troubled by the immigration ban. "It's just really disturbing to hear people say things they've said over the past year."
"We went to Greece as if we were going on vacation," he remembered. Though he grew up with challenges, his family didn't have to endure risks in crossing borders, living in refugee camps, or facing rejection at America's border.
During a recent walk to work in the Financial District, he noticed that he was surrounded by people speaking multiple different languages. "That's the beauty of where we live," he said.
"I'm lucky to live in San Francisco, I'm lucky to have amazing people around me."