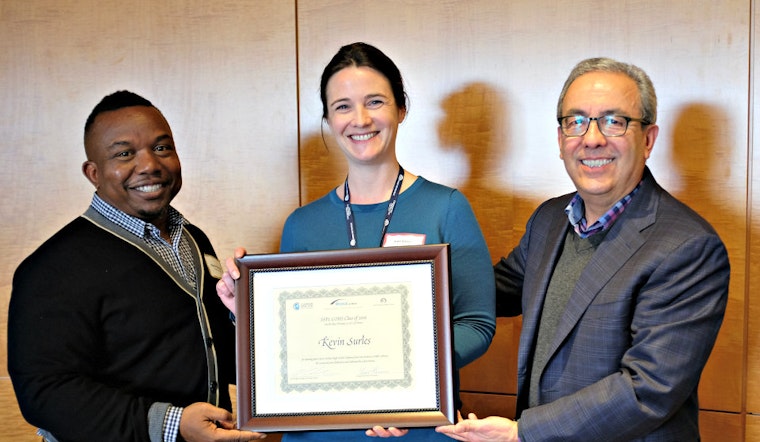 Published on February 28, 2017
Kevin accomplished a lot without a high school diploma.
The 50-year-old Daly City resident (pictured above, at left) has a good job, is enrolled in courses at City College, and has even owned his own business.
But 30 years ago, when he still was in high school, Kevin was only a few credits short of getting his diploma. Although he finished his senior year, he shipped out to Marine boot camp without graduating.

"I wanted to finish my education," he said, "but I'd already made a commitment to the Marines."
Flash forward to last year, when Kevin finally had the opportunity to earn his diploma—through a program at the San Francisco Public Library, of all places.
In 2015, the library enacted its Career Online High School program, which is directed at San Francisco's 94,000 adults who lack a high school diploma. Earlier this month, the school graduated its first three students.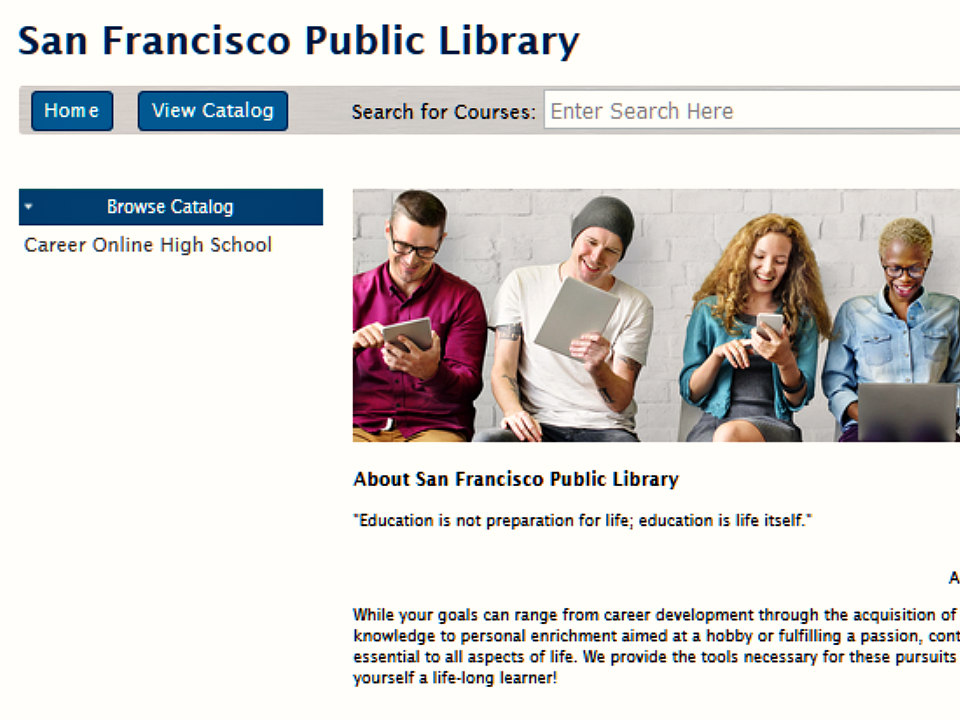 Kate Eppler, who helps to administer the library's adult education program, told us that there are 37 students currently enrolled in the diploma program, with four set to graduate in the near future. "And we have room for more," she said.
Anyone who is 19 or older, is a San Francisco resident, and has a library card can apply for the program. All accepted students are awarded a full scholarship to cover the cost of the online courses.
"Everyone is welcome at the library and everyone is welcome in this program," said Eppler. "People can enroll at any point in time, and all of the expenses are covered by the program—and that's the way it will continue."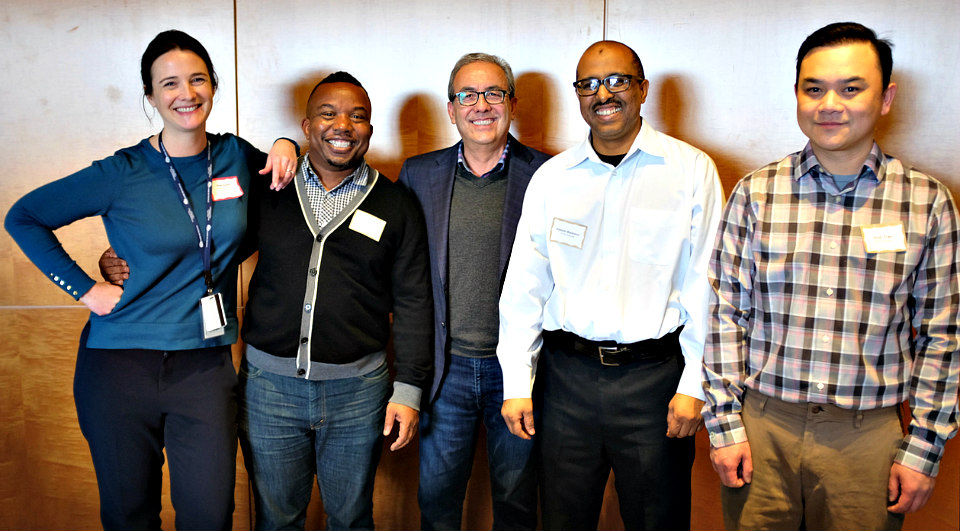 Eppler said that many of the program's adult learners have advanced degrees from other countries that they're unable to transfer to the United States. "They have to start over here," she said. "For other students, high school didn't work out for other reasons."
The online program typically takes 18 months to complete, depending on the number of credits that transfer. Students are expected to spend between eight and 10 hours a week on their school work.

In addition to working towards a diploma, learners also receive career guidance and academic counseling. "We have a robust workforce development program that students can take advantage of," Eppler said.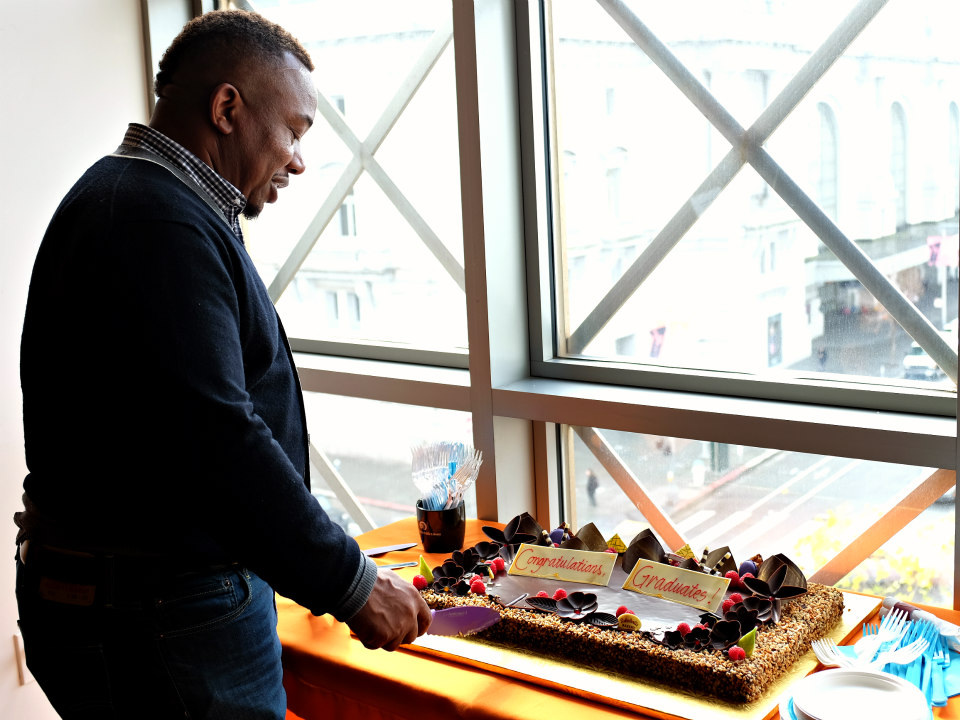 With his newly acquired high school diploma, Kevin is feeling good about his future.
"I can't say that I was very proud of not having it," he said. "But to get it and to get that monkey off my back, it really means a lot."
"I feel like I'm on the upward path, and I feel good about what I've achieved. I want to do more."
If you're interested in enrolling in the Career Online High School, visit the library's website for more information.