Takuya, a new eatery that serves Japanese-style hot dogs, opens today at 716 Irving St. The restaurant replaces Irving St. Cafe, a bubble tea shop (initially a Quickly Tea) that opened in June 2015.
The menu is frankfurter-friendly: customers select a "base" sausage, like beef, chicken-apple or vegan, that's topped with another meat, sauce and one more topping of choice. Given the number of ingredients and design-your-own options, every combination is exotic, such as a hot dog garnished with crabmeat, spicy mayo, furikake and cherry tomato.

Franks are served in wheat buns, or in a bowl over rice or salad; items start at $3.99, but a combo deal adds a soft drink and fries (with six optional toppings) for $2.99.
In addition to hot dogs, takoyaki and corn dogs are available; for dessert, customers can choose between mochi and Oishi Cream, a flash-fried bun filled with black sesame, vanilla or matcha ice cream.
In less than a month, nearly every sign of the previous tenant has been removed—a gleaming stainless-steel hot dog machine is the centerpiece of Takuya's prep area; wood-toned flooring, wall treatments and counters replace Irving St. Cafe's yellow-and-blue color scheme.
Owner Cyrus Takuya owns and operates six other restaurants in the Bay Area, including Sugoi Sushi on Valencia Street in the Mission. The new spot on Irving Street is his second Takuya location; the first opened last month in San Mateo, and another is planned for Japantown.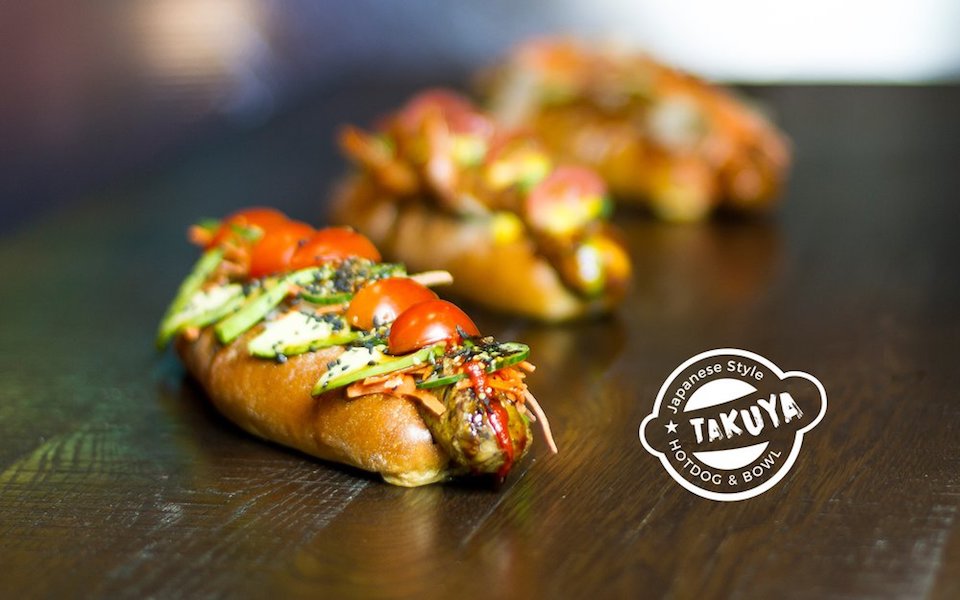 "I love hot dogs," said Takuya. "My skills are from Japan, so I found out this new concept to create hot dogs in Japanese styles."
Takuya sources as many organic ingredients as he can, including meat and vegan sausages, from local producers, he said.
"We're using high-quality meat, no MSG, 100 percent beef and chicken, no antibiotics," he added. Buns are baked by a local supplier as well.
Heavy foot traffic and the shop's proximity to the 9th Avenue & Irving Street transit hub played heavily into his decision to move in, said Takuya, as did the variety of other restaurants nearby.
Despite the pre-existing competition, the restaurateur said he's confident that customers will beat a path to his door "because we're doing something completely different than all the restaurants."
Takuya is open from 11am–7pm at 716 Irving St.