This is the second installment of a series highlighting Bay Area people who came as refugees from one of the seven predominantly Muslim countries affected by President Trump's controversial immigration ban. 
If you or someone you know is from Iran, Iraq, Libya, Somalia, Sudan, Syria or Yemen and would like to be profiled, email [email protected] or text (415) 200-3233 to get in touch.
You can find the first story in this series, about Eddie Baba, a San Francisco attorney and former Iranian refugee, here.
---
Four hours after his arrival in San Francisco, Qusai Bonie sat in a coffee shop, trying to find a place to live. Last November, Bonie, a native of Syria, started a new chapter by accepting a job as a technical project manager with Gensler, the largest architecture and design firm in the U.S.
The move meant leaving Seattle, a city he had grown to see as home, and the only family he had in the U.S.: his brother, niece and nephew.
"It's still hard," he said of the decision.
And it didn't get any easier upon arrival. Bonie had lined up an apartment via Craigslist before leaving Seattle, only to discover that it was a scam. He had nowhere to go.
Sitting in the coffee shop, wondering where he might end up, he started contacting friends to see if anyone knew of a place. Finally, around 9pm, he got good news—a friend had found a place for him, though it was outside of the city.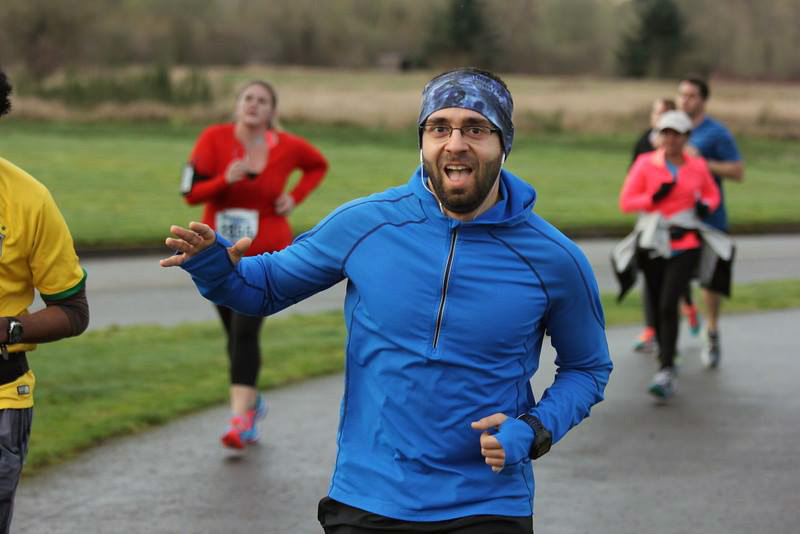 For now, Bonie commutes in to work every day while still looking for a more permanent place in San Francisco. But despite the rough start, he says he's starting to get used to life here.
The move to San Francisco is not the first difficult transition Bonie has had to make in his life. When he first came to the U.S. as a student in 2007, leaving behind his parents and home in Damascus was challenging—and he had no idea that the move would eventually become permanent. 
Initially settling on the East Coast, Bonie went to school and landed a job as a developer with an IT consulting firm. For two years, he juggled a demanding work schedule with studies for a master's degree in software engineering.
"I worked hard to [get] where I am right now," he said. "And I made sacrifices; maybe it's a big word to use, but really, going to school and going to work and not seeing my family for quite some time, it [was] quite a bit of effort."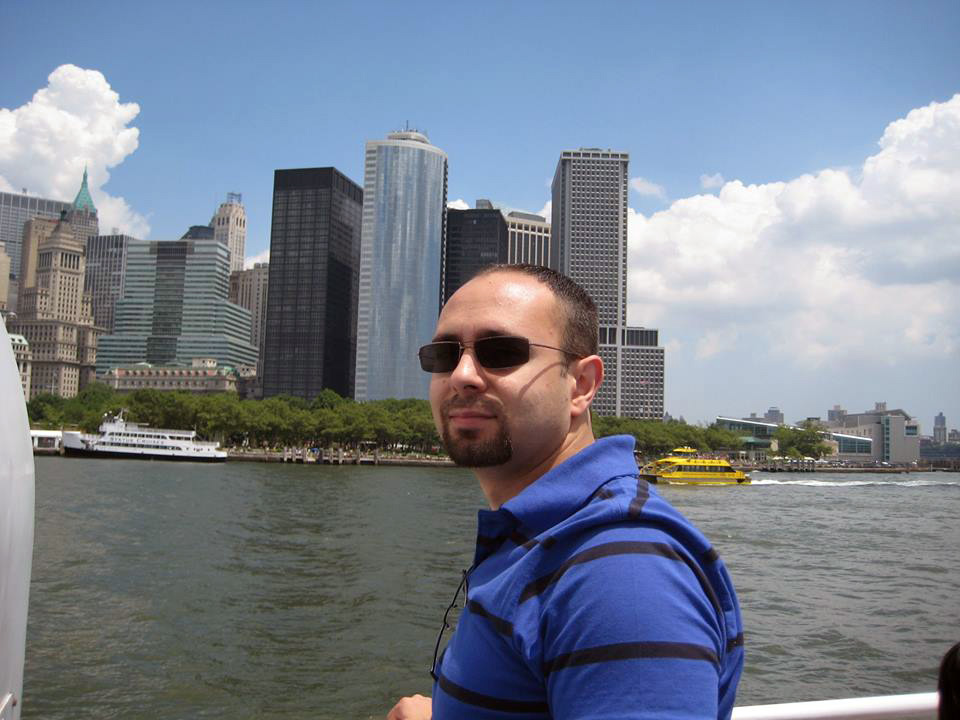 Between time constraints and his hesitancy to leave the country and possibly jeopardize his visa status, Bonie didn't return home for the first several years.
But the effort, he thought, would lead to a better life in Syria.
"Honestly, I was looking forward to going back," Bonie said. "The economy [in Syria] was booming," and a U.S. degree and work experience, along with English proficiency, would allow him to re-establish himself. "I was really thinking I was going to have the time of my life."
His aging parents also figured into his plan. His other brothers already lived outside of Syria with their own families, and as the youngest child, Bonie felt it was his role to return.
"That was my plan," he said. "It didn't work out."
In March 2011, Arab Spring protests erupted in Syria, in response to the arrest and torture of teenagers who had painted revolutionary slogans on a school wall. As Syrian government forces tried to quash the protests, opposition grew, and the country began to slip into civil war.
By June 2012, the fighting had reached Damascus. That summer, Bonie decided to return to Syria, to try to bring his parents back to the States with him.
"The conflict had already started," he said. "There was a lot of kidnapping. I saw tanks, I saw machine guns … I've heard the shelling."
The shelling had become so regular that if it stopped for any length of time, people wondered what had happened, he said. 
"I honestly wish I didn't go," he said of the visit. "The bad memories erase the good memories."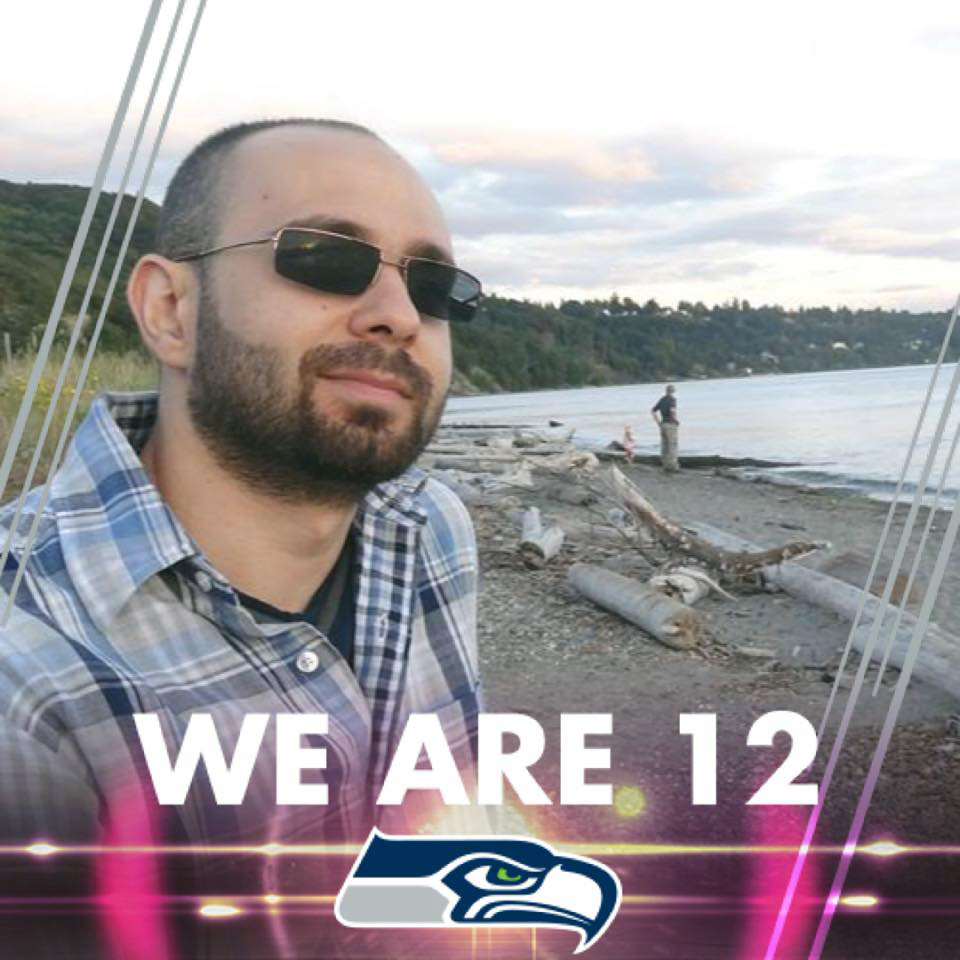 In the end, his mother agreed to join him in Seattle, but his father stayed in Syria. With his mom alongside him, Bonie said, a lot of stress was alleviated, and he started to relax.
"I switched from chasing what I needed, to looking forward to something better," he said.
But nine months later, things changed again. "By the time my dad decided to come, my mom got sick. She wanted to go back home."
His mother passed away a year later, and shortly after that, he lost his father, too.
With the conflict raging in Syria and his parents gone, Bonie stopped thinking about returning. Seattle and the U.S. began to feel like home.
Some of his Syrian friends don't like to hear that he no longer wants to go back. "It's not like I don't appreciate what Syria gave to me—is still giving me, because it's a continuous thing," he said. "It's just that I found my identity here, to a certain point."
He said that there are still many things he holds onto from his culture, like the food and the language. "I do love Arabic," he said. "I think it's a powerful language, especially when it comes to poetry."
And though his introduction to the city went through a rough start, the move has actually brought more Syrians into his life. "I [have] met more Syrian people in San Francisco than I met in [Seattle]; more than I know in Syria."
He also enjoys the number of young people in the city. "In terms of community, I like it here."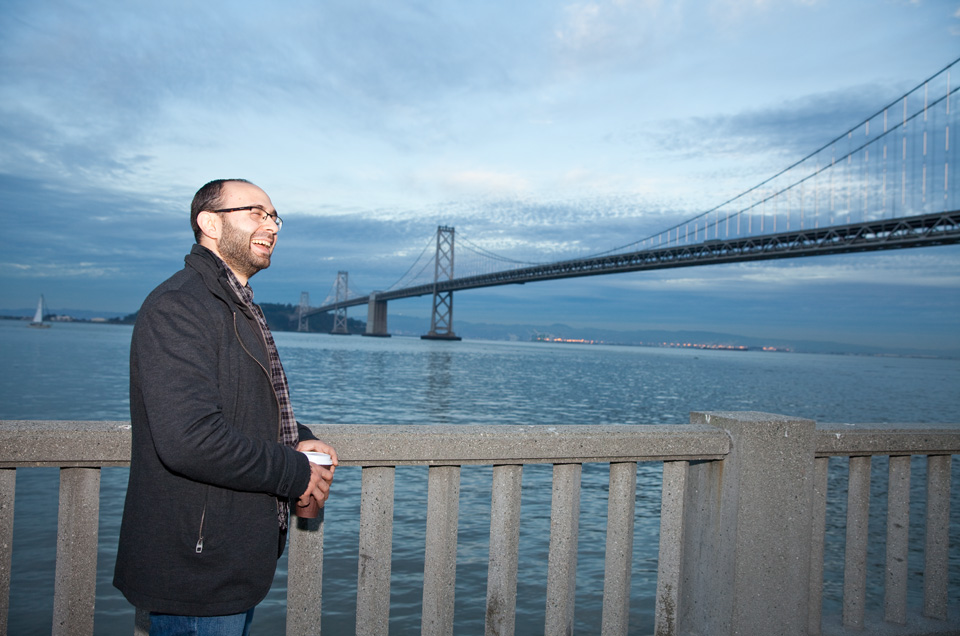 Bonie said his coworkers have been supportive after the president's executive order.
"Politics is always going to be politics," he reflected. "I think everybody is here to build a life."
One of the advantages of being in America, he said, "is being able to have the opportunity to build a life and become equal to anyone else, regardless of where you come from … I don't really know why anybody would want to take [that] away."