We reported last year that The Brim, a new restaurant specializing in Korean fried chicken, was moving in at 711 Geary St. in the Tenderloin.
Now, co-owner Min Choe tells us the restaurant's name is changing to BarnZu, the Korean term for eating small plates while drinking. Its concept has also evolved, to incorporate a wider variety of authentic Korean flavors. 
"Korean fried chicken will still be there, we are just expanding the menu," Choe said, noting that he plans to serve a variety of small plates and entrees as well. BarnZu will also serve Korean beer, wine, sake and soju, and sake and soju cocktails.
Choe, who is opening BarnZu with Nathan Choi and Jae Jung, owners of the fried-chicken-focused food truck Kokio Republic, will also be the restaurant's initial chef. 
Choe also owns Tamashisoul Sushi in Cow Hollow, and opened a second sushi spot, Sushi Hon, in the Mission last July. Sun Kyung Jang, Sushi Hon's chef and an Iron Chef Korea alum, will consult on BarnZu's menu. 
While Choe is extremely proud of his existing Japanese ventures, he's excited to have the chance to introduce people to authentic Korean food. "We plan to make everything from scratch," from the sauces to the sausages, he said.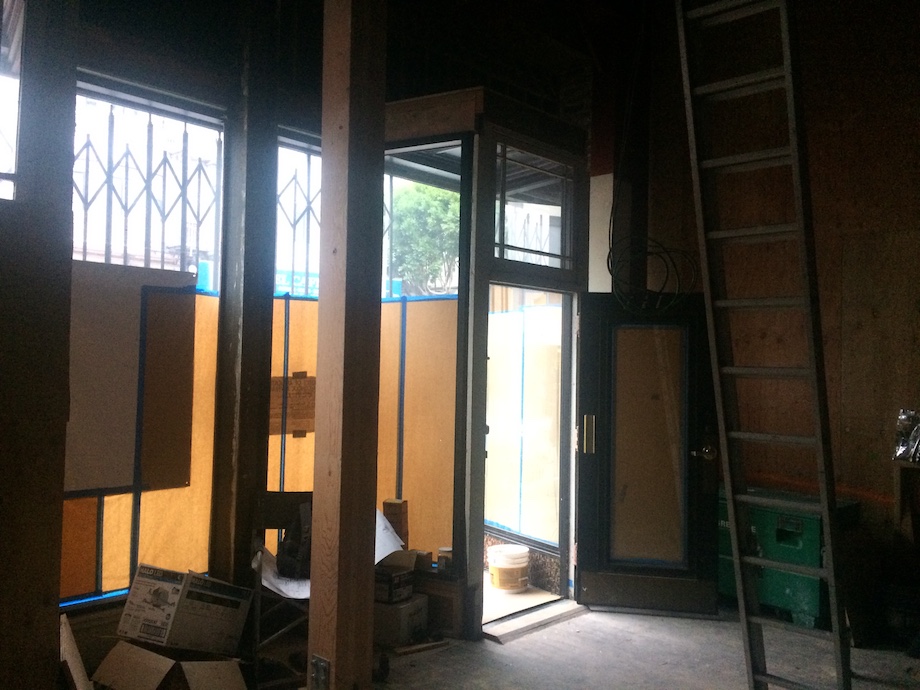 Architect Ron Stanford of Step 3 Studio is designing the interior, combining two spaces that were formerly a flower shop and a laundromat to create one large, high-ceilinged room.  
There will be a bar near the entrance at 711 Geary, a communal table stretching through the middle of the space, and smaller, more intimate tables tucked into what was 715 Geary. There will also be a drink rail along the large storefront window, and patrons will be able to order drinks and tapas while they wait. The kitchen will be in the 800-square-foot basement.
"The Tenderloin has a lot of really hot restaurants opening up right now," Choe said, and BarnZu aims to join in. It's currently set to open in the first week of May, serving dinner from 5pm to midnight seven days a week.
Choe's other new endeavor, Sushi Hon, is also extending its hours, starting this weekend. It will begin offering brunch from 11am-3pm on Sundays, and serve a special weekday lunch menu from 11:30am-2:30pm, with a reservation-only omakase option.