The Upper Haight boasts a rich offering of street art, including recent work by Mel Waters and the fearsome Nychos wolf. But it's not every day that you get to see an ace muralist's work in progress.
Next week, Apexer (a.k.a. Ricardo Richey), a San Francisco native whose work has appeared all over the city, will be installing a new, Summer of Love-inspired mural at the wall on Masonic at Haight.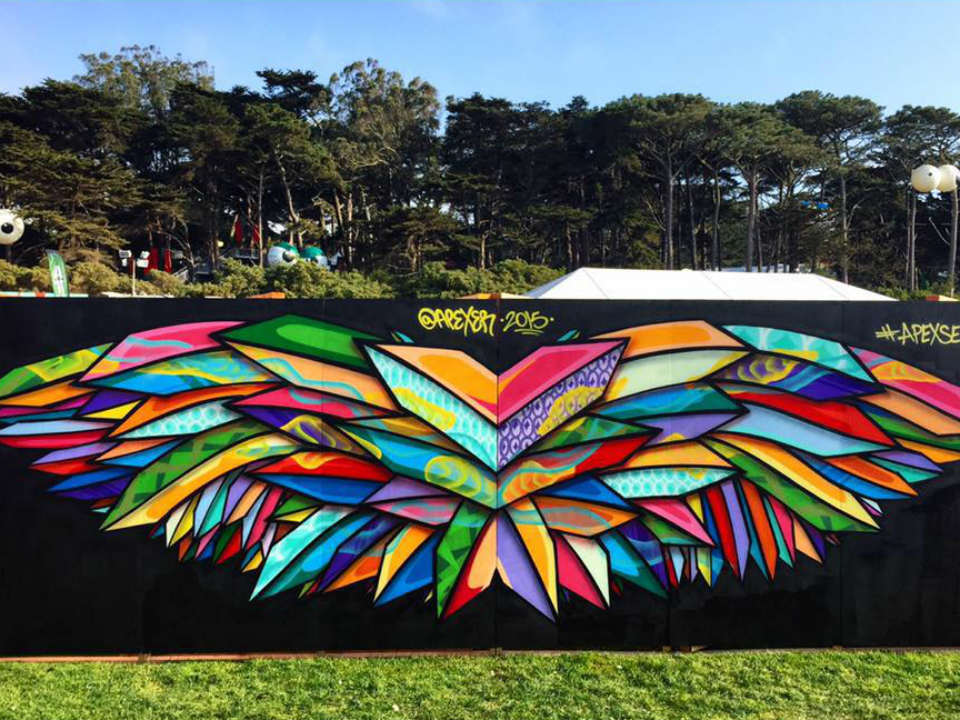 The work is going up as part of a collaboration with the de Young Museum's forthcoming 50th-anniversary Summer of Love exhibit, which debuts April 8th. It was arranged in part by the Haight Ashbury Merchants' Association.
The location was chosen "since the neighborhood was the center of the movement, and [because of] its proximity to the museum," said Francisco Rosas, the de Young's public relations coordinator.

Work on the new mural was originally scheduled for this weekend, but after some delays, it will now take place over the course of next week.
The wall on Masonic was most recently an Apexer mural, too—produced for the clothier Black Scale, whose shop neighbors the wall. As the photo above (taken on Tuesday) shows, the new mural seems already to be sprouting over the bones of the old.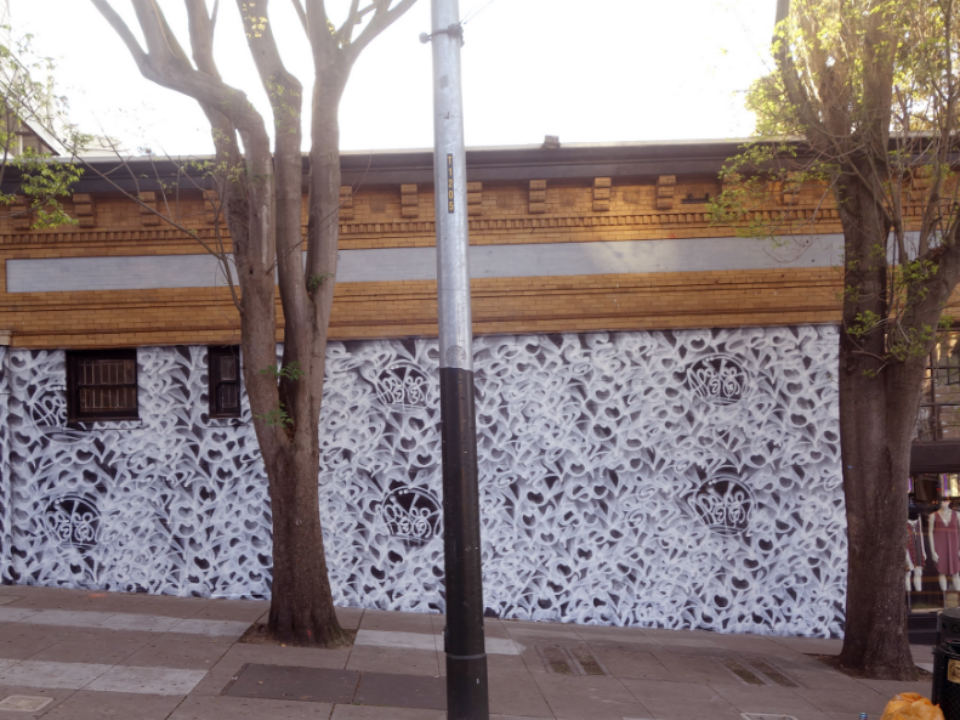 Rosas said the de Young "met with Apexer ... and were inspired by his street art and murals seen across San Francisco, and thought he could bring an interesting, fresh take on the Summer of Love movement and aesthetic."
It's not clear yet exactly what the work will entail, but it seems likely to include Apexer's signature bright colors and floral-inspired geometric imagery. We're looking forward to see what shapes up.