The Lower Polk Neighbors and the Middle Polk Neighborhood associations are joining forces to create an LGBTQ Cultural Heritage District along Polk and surrounding streets. At a recent joint meeting, representatives from both organizations and the Planning Department gathered input on the potential heritage district from local residents and business owners.
During the 1960s and 70s, Polk Street was a hub for San Francisco's LGBTQ community; many bars, restaurants, clothing shops and adult bookstores catered to the community's needs. A variety of factors, including the many lives lost during the AIDS crisis and increasing rent prices, forced many LBGTQ community members and once thriving enterprises to close.
The Cinch, a gay bar at 1723 Polk St., is one of the few remaining remnants of that era—it is now San Francisco's second oldest gay bar, according to the bar's website. But overall, today's Polk Street offers little, if any, indication that a thriving gay community once lived, worked and played in the neighborhood. 
The push to preserve Polk's LGBTQ history comes as part of the Citywide LGBTQ Cultural Heritage Strategy, a collaboration between Planning, the Mayor's Office of Economic and Workforce Development and the Entertainment Commission that aims to preserve and commemorate the city's LGBTQ cultural heritage through a variety of initiatives. The citywide strategy and implementation plan are expected to be approved by the Board of Supervisors by next March.
In the meantime, the Lower Polk Neighbors and the Middle Polk Neighborhood associations are inviting neighborhood residents, past and present, are invited to share their memories and to offer their suggestions on how best proceed with a related heritage district for Polk Street.

"I'm excited to be doing this in San Francisco's oldest LGBTQ neighborhood," said drag performer Honey Mahogany, who moderated last week's community meeting at St. Paulus Lutheran Church.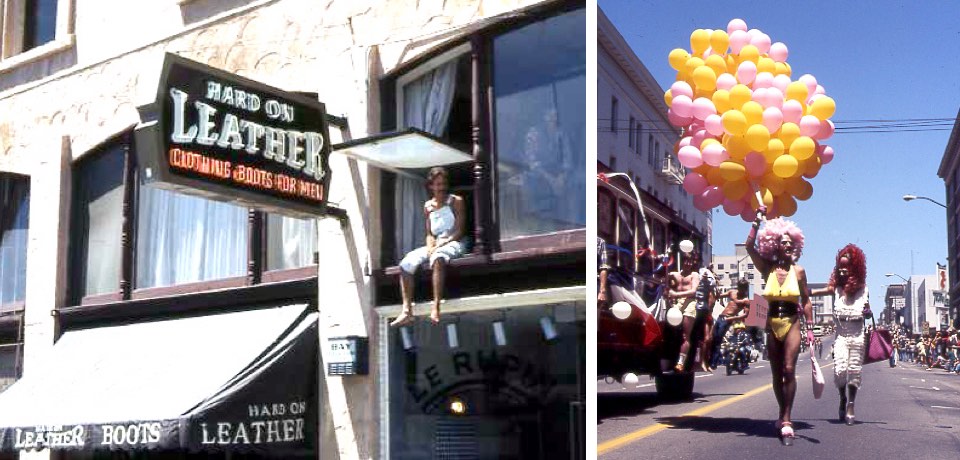 Christopher Bardales of the Mayor's Office of Neighborhood Services assured attendees that he's working to involve Latino organizations so the Cultural Heritage Strategy doesn't focus solely on a single demographic. 
Bobbi Lopez, a legislative aide for District 6 Supervisor Jane Kim, whose constituency includes Polk Street from Market to Post, said that Kim was "super excited" about the cultural strategy.
"We want to preserve the history, but how do we stabilize the existing community with affordable housing?" Lopez asked.
Others called for the start of a leather district, as the leather community was once active in the Polk area.
"I love the idea of oral histories," said Pastor Annie Steinberg-Behrman of Metropolitan Community Church of San Francisco at Polk and Bush. "And plaques. So many people don't know the history of this neighborhood." 
Another suggestion was to promote Polk Street as a destination during Pride and to use Cinch as the focal point. Other ideas included encouraging people who live in older buildings to research the histories of their buildings, including who may have lived in them during past generations and whether any noteworthy historic events took place inside. Several people noted that early LGBTQ organizations, such as The Daughters of Bilitis and The Mattachine Society, held their meetings in private apartments, often in the Polk area. 
Other ideas included finding ways to draw new LGBTQ-owned businesses into the neighborhood and to encourage them to hang historic photos of the store's previous owners. 
The planning process is ongoing. Lower Polk Neighbors invites community members to continue sharing suggestions with its board by emailing [email protected]
The citywide working group's next meeting will be held at 6pm tomorrow, Wednesday, March 22nd, in room 278 at City Hall. A representative for both Polk Street neighborhood associations is scheduled to host a 15-minute brainstorming session on the proposed heritage district during this meeting.