Rainbow flag creator Gilbert Baker, who was often referred to as the "gay Betsy Ross," passed away today at his home in New York. He was 65.
Baker's flag made its debut at the Gay Freedom Day Parade in San Francisco on June 25th, 1978. Today, it's internationally recognized as the symbol for LGBTQ pride.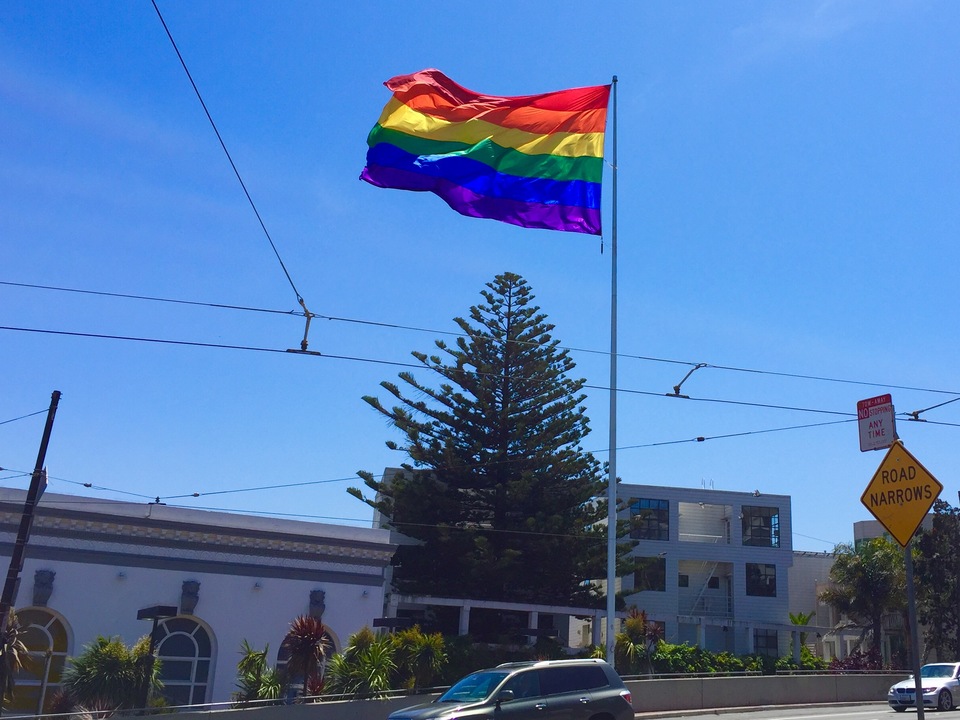 Baker was born in Kansas and served in the U.S. Army from 1970-1972. He was stationed in San Francisco at the beginning of the gay liberation movement, and became deeply involved in the community.
Baker hand-sewed the first rainbow flag and many of the ones that followed, including the flags used in the film Milk and this year's ABC miniseries "When We Rise."
"I thought it would be an iconic image," he said in a 2012 interview with the Bay Area Reporter. "You can't really design a flag; a flag is from the soul of a people. We own it, that's what gives it its power. It means so much to people all over the world." 
The initial flag had eight colors, and each color had a specific meaning; hot pink (sexuality), red (life), orange (healing), yellow (sunlight), green (nature), turquoise (magic/art), blue (serenity/harmony), and violet (spirit). Because of the difficulty of finding hot-pink and turquoise dye, the flag later was reduced to six colors.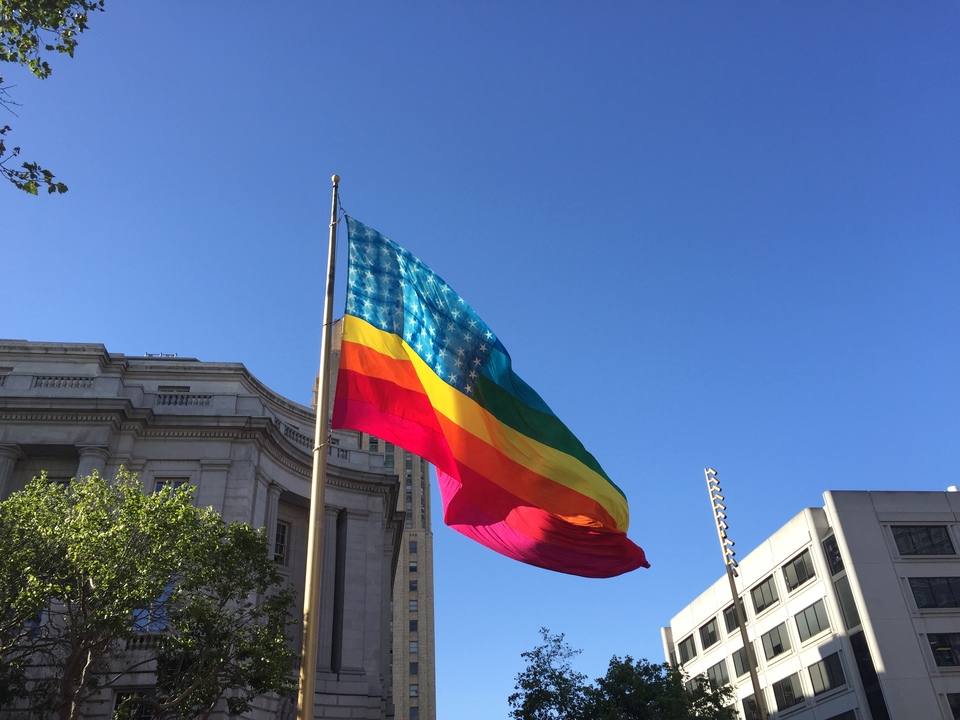 "I am heartbroken," wrote Castro activist and When We Rise author Cleve Jones on Facebook. "My dearest friend in the world is gone. Gilbert gave the world the rainbow flag; he gave me 40 years of love and friendship. I can't stop crying. I love you forever, Gilbert Baker."
District 8 Supervisor Jeff Sheehy and State Senator Scott Wiener also expressed their grief and condolences on Twitter.
We lost Gilbert Baker, artist, activist, creator of the rainbow flag. Great man, great soul, heart filled with love pic.twitter.com/s1wHXGtQCC

— Jeff Sheehy (@jeffsheehysf) March 31, 2017
Gilbert Baker, creator of the rainbow flag, has passed. Rest in power, Gilbert. Your work helped define the modern #LGBT movement. pic.twitter.com/qNT9AJmJEZ

— Scott Wiener (@Scott_Wiener) March 31, 2017
A memorial for Baker will be held tonight at 7pm at Harvey Milk Plaza. Castro Merchants President Daniel Bergerac confirmed to Hoodline, per Baker's request "the Rainbow Flag will remain as he intended, flying high with Pride."