Tonight, a whimsical new exhibition opens at the San Francisco Main Library. Examining the science, history and art of playing across San Francisco and beyond, "Extraordinary Playscapes" encourages visitors to get in touch with their playful sides. 
A collaboration between the library, the Design Museum, and the Recreation and Parks Department, "Extraordinary Playscapes" showcases playgrounds around the world, through interactive installations, sketches, and models.
Visitors can explore play spaces like the Takino Rainbow Nest, a "crocheted" playground from Japan, a scrapped Malawian ambulance turned children's hospital playground, and play-centered design here in San Francisco—which includes the exhibition itself.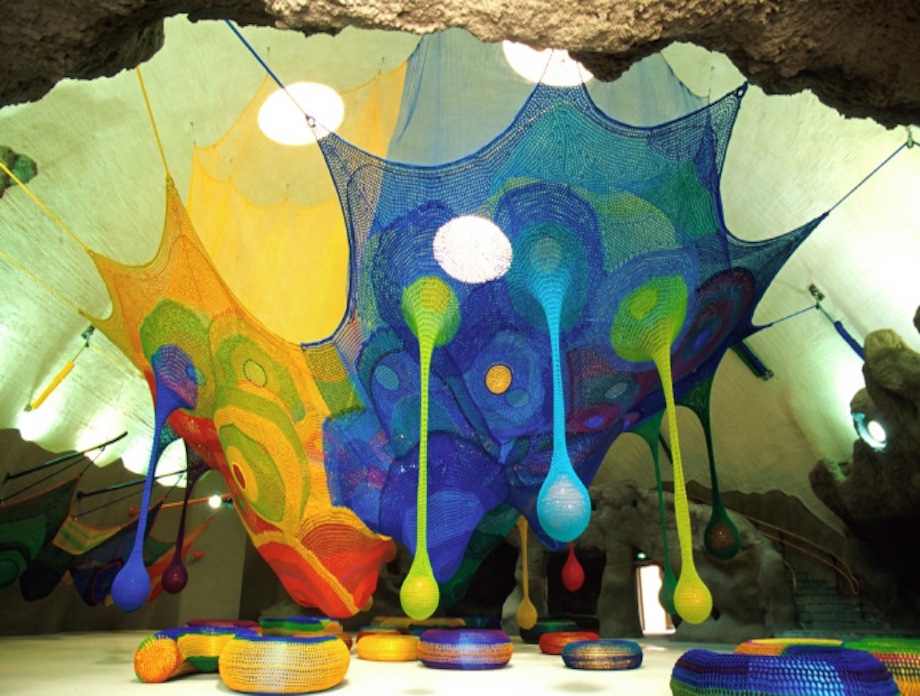 Since the Design Museum—a new, nomadic museum—doesn't have its own gallery space, "Extraordinary Playgrounds" will expand across the city over the next three months.
The first piece of the puzzle will be a temporary playground right in front of City Hall, providing a place for kids to play during the ongoing renovation of Helen Diller playground in Civic Center Plaza. Kiosks will also be installed at five other playgrounds across the city, explaining the design and history of each.
The museum has created a "playground passport" for kids of all ages to visit and learn more about the five playgrounds, including Boeddeker Park in the Tenderloin and Koret Children's Quarter in Golden Gate Park.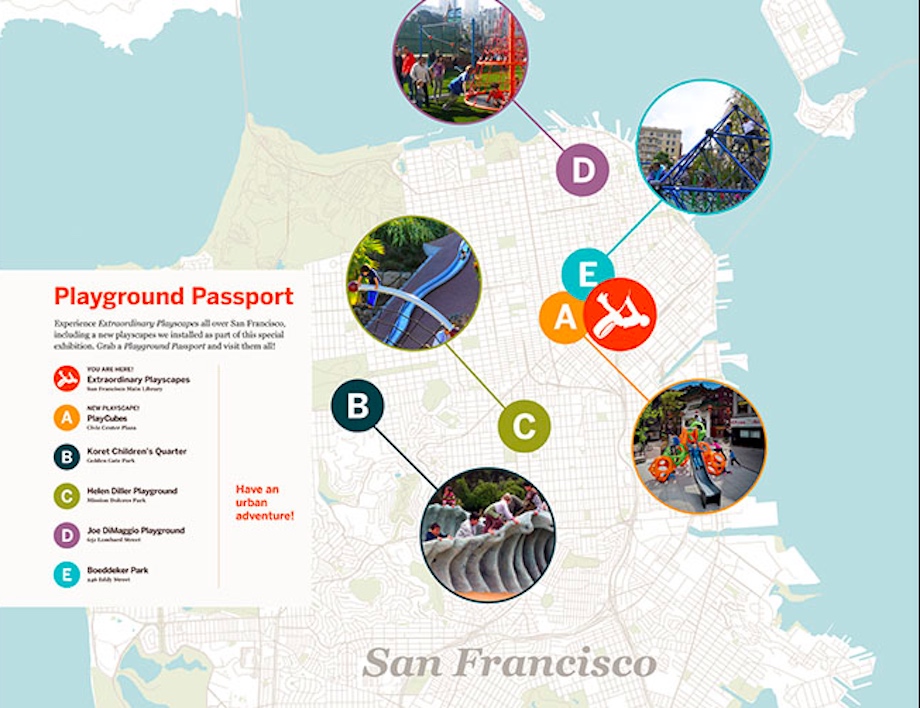 On display until July 8th, 2017, the exhibit has already visited Portland and Boston before making its stop here in San Francisco.
"Our goal is to connect San Francisco to the free play movement through an exceptional public exhibition about the design of playscapes," explained Sam Aquillano, co-curator of the exhibition. "We're hoping to inspire people of all ages to get outside and play."