Our tipsters continue to alert us on important issues and notable happenings around the city—here's a look at we've received in the last two weeks.
To join in on the fun, you can either tweet us @Hoodline, email us at [email protected], or text us at (415) 200-3233.
Today, we start things off in the Richmond District, where tipster D.W. sent in photos of vandalism that he saw at Mountain Lake Park on March 25th. Both the sidewalk and a construction fence were tagged with "Black Lives Matter."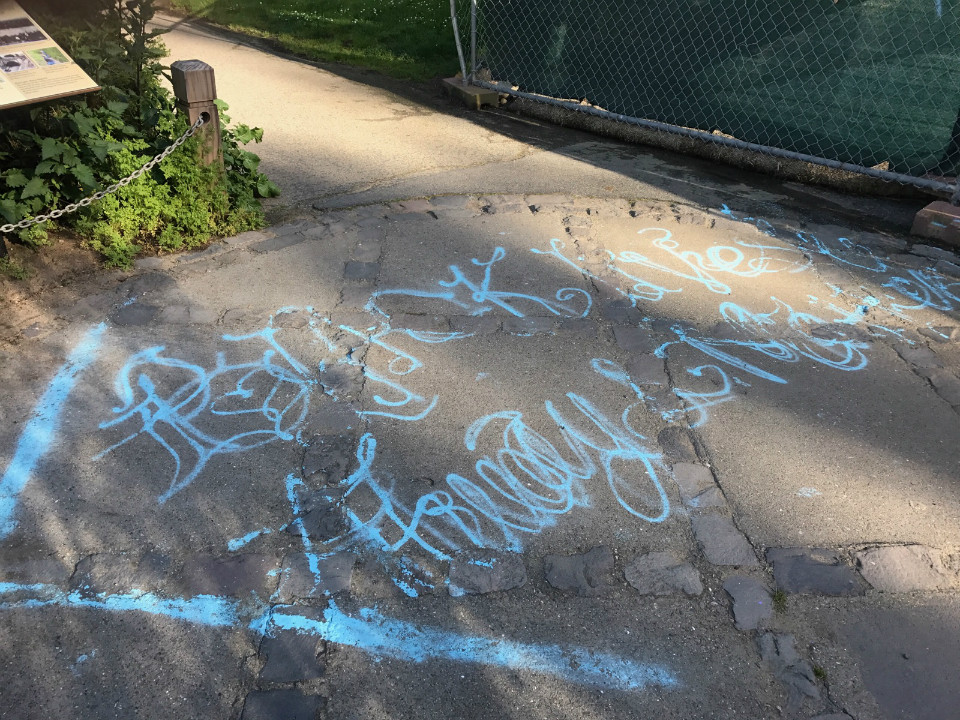 We spoke with Rec and Park spokesperson, Joey Kahn, who told us that the tags have been removed since the tip came in.
Graffiti was also in full effect in Duboce Triangle, reader Chance K. tweeted this photo of a bench that had been vandalized in front of the new The Duboce Apartments (181 Sanchez St.) last week. The words "homo" and "fascist" were spray-painted onto the seats.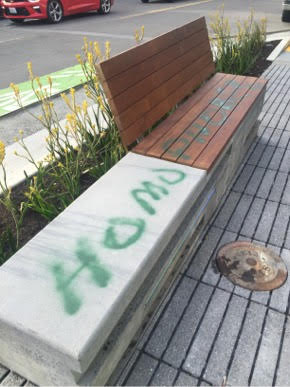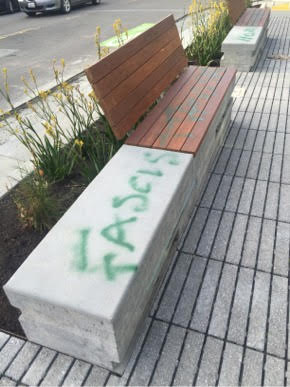 We reached out multiple times to SF Public Works' Rachel Gordon and the manager of the apartments, but they did not get back to us by press time. We will update the story when and if we hear back.
Over in the Lower Haight, tipster Jon B. sent in a tip that somebody stole his friend's purse on the corner of Fillmore and Waller at 3pm on Monday, April 3rd.
The SFPD's Officer Robert Rueca confirmed the robbery occurred, but that officers were unable to locate the suspect. This remains an open investigation, so if anyone with information on this case is encouraged to contact the SFPD anonymous tip line at (415) 575-4444, or text-a-tip to TIP411 with SFPD at the beginning of the message.
Officer Rueca also gave us some helpful pointers in following up on crimes. Most importantly, he explained that there is a clear distinction between calling the police to notify them of a crime, and providing information to an officer on site and creating an official police report.
Since the police department gets thousands of calls each day, with incidents ranging from petty theft to homicides, he asked Hoodline tipsters to include as much information as possible in their tips to us—including the case number of the police report.
In the Mission, we received an anonymous tip about some police activity that happened on March 30th.
"Last night, at around 9pm, numerous police cars (at least five) responded quickly to something happening at Rosa Parks Lane off of Guerrero. Police jumped out and were moving quickly, and they blocked Guerrero as soon as I drove past. Any word on what happened?"
Officer Rueca told us that there was an attempted burglary on the 200 block of Guerrero, and officers were in the area trying to locate the suspect. Unfortunately, they were not able to do so; anyone with information should contact SFPD via the numbers noted above.
Also in the Mission, reader Tom A. alerted us that Mission High School's varsity basketball team won the state championship game on March 24th in Sacramento.
The Mission High School basketball team secured a historic win Friday night in Sacramento https://t.co/kiHv6sY0pH pic.twitter.com/1K33FG3rJe

— Mission Local (@MLNow) March 25, 2017
The win against Villa Park High School is the first-ever state athletic title for a public high school in San Francisco, and Arnold Zelaya, the head basketball coach of the men's varsity team, told us it's been surreal.
"The support has been unbelievably positive, from the Mayor to the Giants and to the Warriors," said Zelaya. "It's a historic thing that happened, so these guys should be incredibly proud."
Zelaya said that the chemistry between the players on the court made it possible to go 35-1 and eventually go on to win the state title. With 10 players returning next season, Zelaya said he looks forward to another strong performance—and hopefully, a second state championship.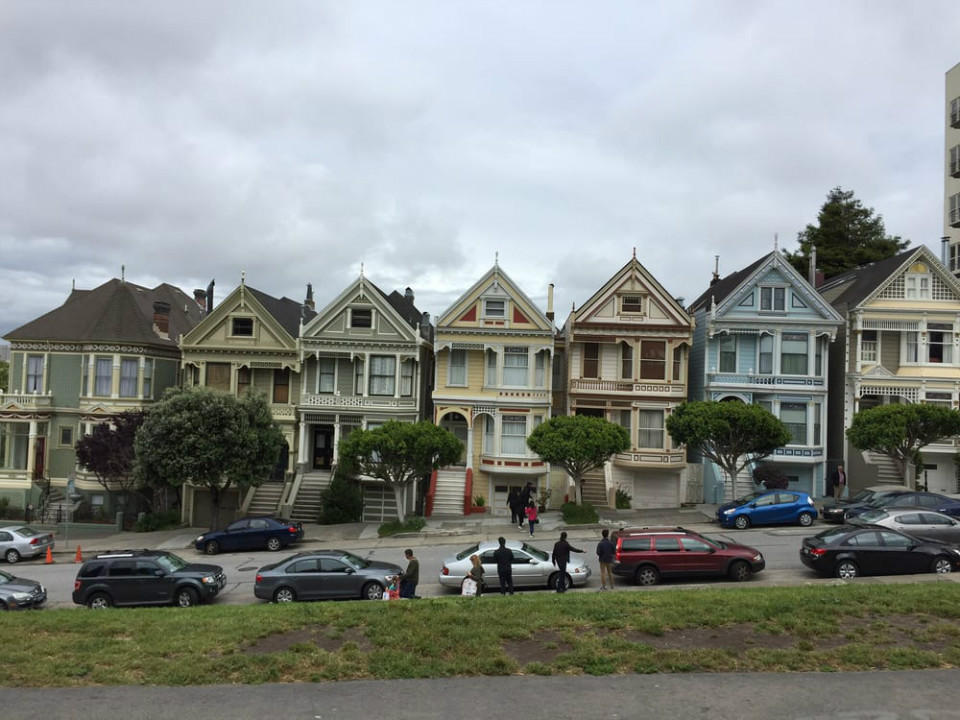 Up in Alamo Square, @christinenycz asked us what was being filmed outside the Painted Ladies on Sunday, April 2nd.
Film SF's Portia Fontes told us that production company Science North was filming "a small virtual reality shoot throughout the city, at some of our landmark locations." The shoot was on the smaller side, with only 10 or so cast and crew members; the scene they shot was of an actress leaving one of the houses on Steiner Street in a taxi.
Over in SoMa, our avid local business tipster, Albertino M., told us that Verizon is taking over the 768 Market St. location that formerly housed shoe store Aerosoles.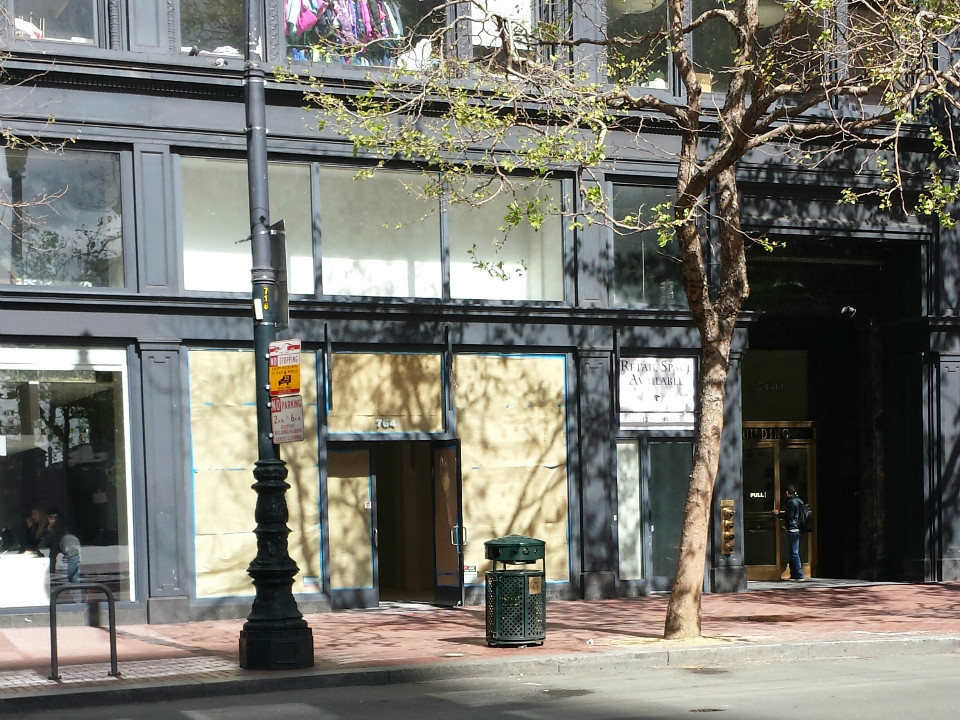 Aerosoles, which once had more than 100 stores nationwide, has closed many of its stores due to low sales. In an email shared by the company's public relations firm, then-CEO Shawn Neville said the company was "closing select underperforming stores, while accelerating investments in our fast growing e-commerce, wholesale and international business." 

Also in the neighborhood, reader Al U. sent in a tip about an incident that took place on March 28th.
"I work at 600 California St. and bike every day to work, and today, a group of thieves with power tools stole a bunch of bikes in the basement. They were confronted by security, who they pepper-sprayed!" 
A staffer from building management, who spoke on condition of anonymity, confirmed that the incident occurred as described, but declined to share any further details.
In the Tenderloin, tipster Jon B. sent in note about possible bedbugs at the AMC Van Ness movie theater (1000 Van Ness Ave.)

"I know for a fact I got them in theater 2 at AMC Van Ness. It's likely other people around me did not get bit, because they had long-sleeved clothing on or just that one chair was infested ...

I know I got it from the theater, because those are fresh bites. I am familiar with bedbugs; I do not have them in my home but I have gotten bitten at other locations. Evidence of the bites go away in about a half an hour unless you scratch them or you get bit in an area that has very tender skin. I counted 13 bites.

I reported it to the manager, who gave me a free movie pass for my trouble and apologized. He also took a photograph of my arm."
Jon is not the only patron of the Van Ness AMC to assert that it harbors bedbugs; reports from visitors on Yelp and the website Bedbug Registry make similar claims, dating as far back as 2010.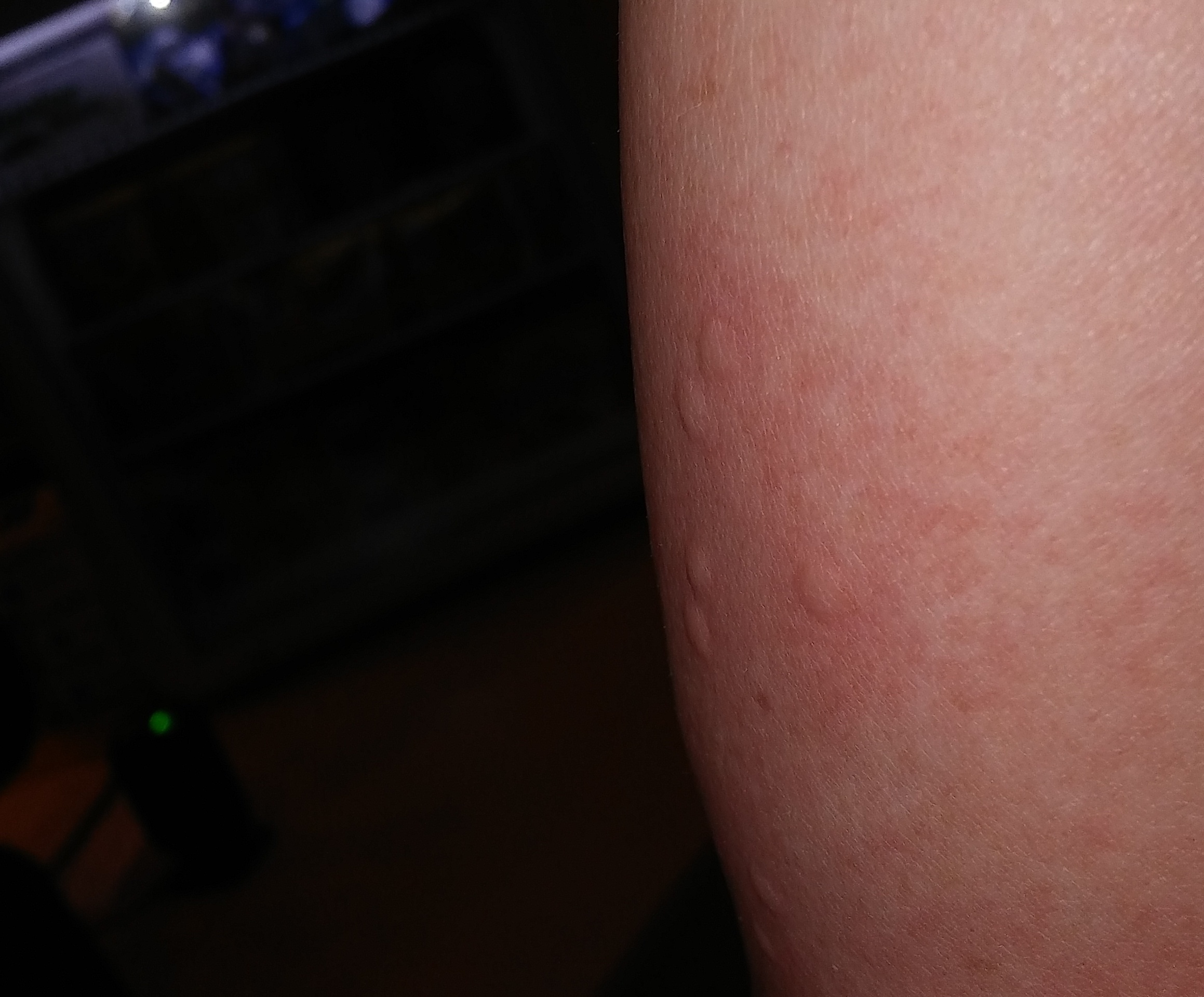 Interestingly, one of the theater's employees wrote a Yelp review in February 2016, saying that the theater had done pest control for bedbugs after receiving similar patron feedback. 
To find out the theater's current bedbug status, we inquired with a manager, who declined to comment and referred us to AMC's corporate office. They did not respond by press time.
See something interesting? Got a question that needs answering? Text us at (415) 200-3233, tweet us @hoodline, or email us at [email protected], and you could appear in our next tipline post.