In 2015, author and illustrator Paul Madonna (best known for his Chronicle comic strip, "All Over Coffee") found himself at sea when he was evicted from his Mission District home of 10 years.
That experience inspired his latest book, On to the Next Dream, which captures Madonna's personal experience with San Francisco's housing crisis.
With the release of the book, Hoodline caught up with to Madonna about the eviction, the role of an artist in the housing debate and the Excelsior, his new neighborhood.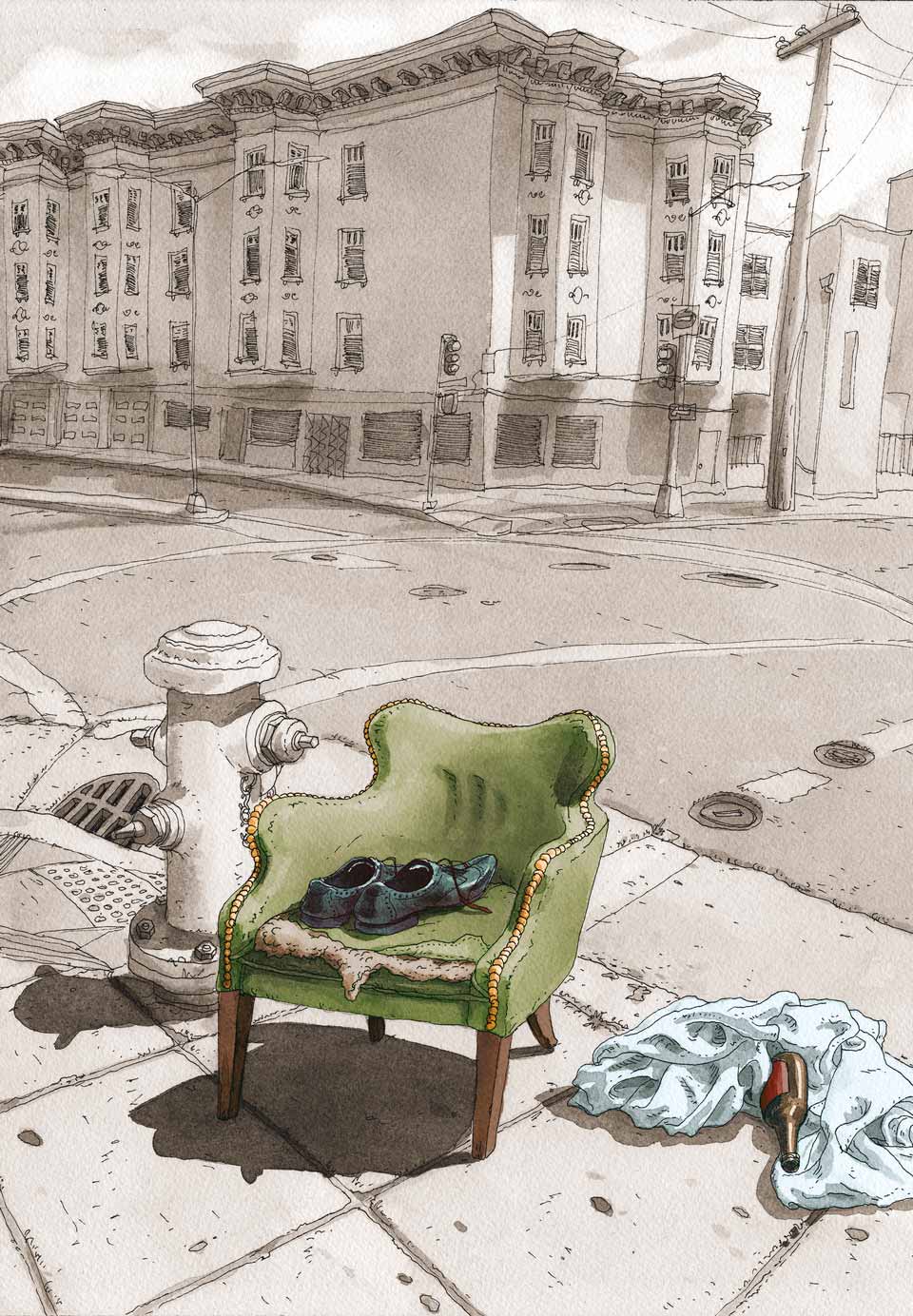 Your latest book, On To The Next Dream, is based on your experience being evicted from your Mission District apartment in 2015. What is it about to you?
This book is about change. [The eviction] was the inciting incident that got this thing rolling. But my ultimate message at the end of the book is that "this story isn't my story. It's the story of anyone who ever wanted to keep their world the same."
We all lose things all the time, and we have to learn to live with it. It's that readjustment where you say, "Some things are going to be unfair. What do you do about that?"
Be happy with the dreams that came true and have another dream, then move onto the next one and keep living your life and doing the best you can with it, until you don't have the opportunity to live your life anymore.

Housing is a pretty universal subject in San Francisco; everyone has experienced the struggle of finding housing. Some channel that into political action by advocating for affordable housing or another solution to the problem. Did political action ever appeal to you?

We all have to identify where our strengths are and how we can best contribute. I saw this two years ago, when my wife and I were going through the eviction.
A lot of people were telling me that I should become an activist. That's why, in this book, I say it very subtly. That's the whole idea of me being kidnapped by the hippies and I call the newspaper that publishes my stories and I say, "I've been cast as an unwilling spokesperson [for housing activists]."
I knew that I wouldn't have been able to become an activist adequately. I might have been the face of this thing for a very short period of time, but I wouldn't be able to see it through to any real change. Because, at the end of the day, I'm going to go back to my studio, back to the cafe and I'm going to write and draw and be in my own little world.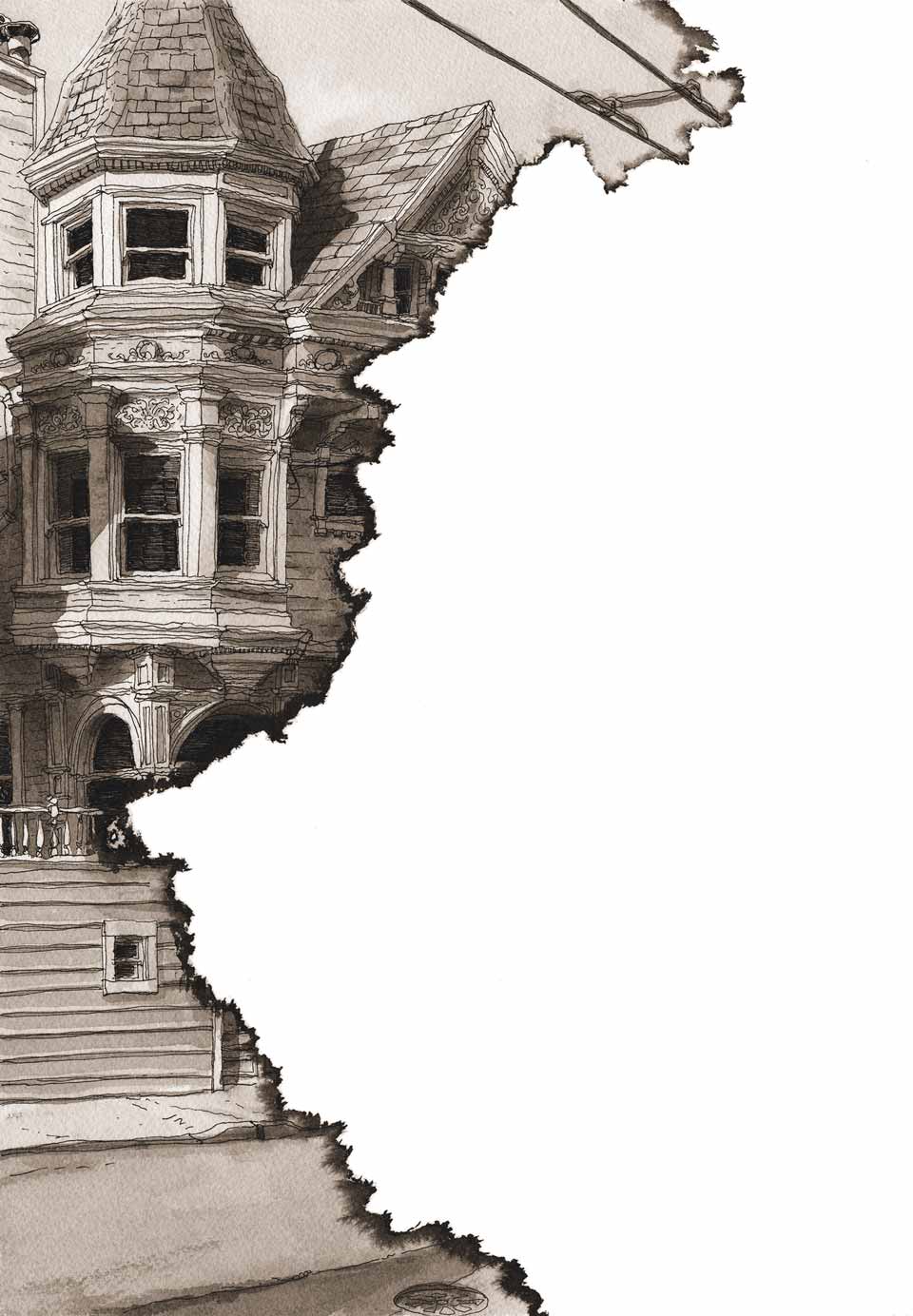 Ultimately, you found an apartment in the Excelsior, and you've now lived there for almost two years. Did you have an image of the area before you moved there?
I had been to McLaren Park once in 20 years of living in San Francisco. I would feel more embarrassed saying that, but pretty much everyone I meet has never been to McLaren Park.
When we moved out there, I was depressed and felt like, oh my god, I've been exiled, I'm nowhere. Then one day I walked to [Mission Pie at 25th and Mission], and it took me 25 minutes.
So I realized it really wasn't that far away. It still feels like the suburbs, though. It feels a little bit like the neighborhood that San Francisco forgot, and in that way, it has some charm. Some of the drawings in this book are of the Excelsior.
I realized at some point that "On to the Next Dream" was about habits. I had been working a certain way, living a certain way and thinking in a certain way. The eviction forced me to change that—[it] was like a wrecking ball through my priority house.
Catch Madonna at a series of upcoming events around the city:
This interview has been edited for clarity and length.