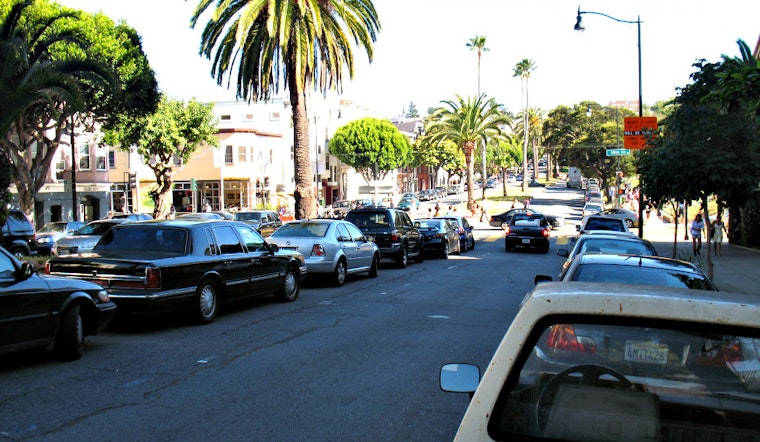 Published on April 19, 2017
This Friday marks the beginning of a 16-month pilot that legalizes median-adjacent parking on Dolores Street during specific weekend hours. The pilot formalizes a practice in the area that has seen weekend churchgoers parking alongside street medians on Dolores Street between 14th and 18th streets.

This is where—and when—median parking on Dolores Street will be allowed:

Fridays (7-10pm): between Alert Alley and 16th Street (southbound only)
Saturdays (8am-12pm): between Alert Alley and 16th Street (southbound only)
Sundays (8am-6pm): between 14th and 18th streets (northbound and southbound)
Starting on Friday, SFMTA parking control officers will ramp up parking enforcement along Dolores Street, so be on the lookout for freshly painted curbs and new signage. Violators will be ticketed and may be towed.
"The pilot will include a period of enhanced enforcement along the corridor," SFMTA spokesperson Paul Rose told us in January, "to ensure that the public understands and complies with the parking regulations."
The pilot reduces the number of median-adjacent parking spots from 220 to 100, and drivers will no longer be allowed to park between medians. "Spaces" at the ends of blocks near intersections will also be off-limits.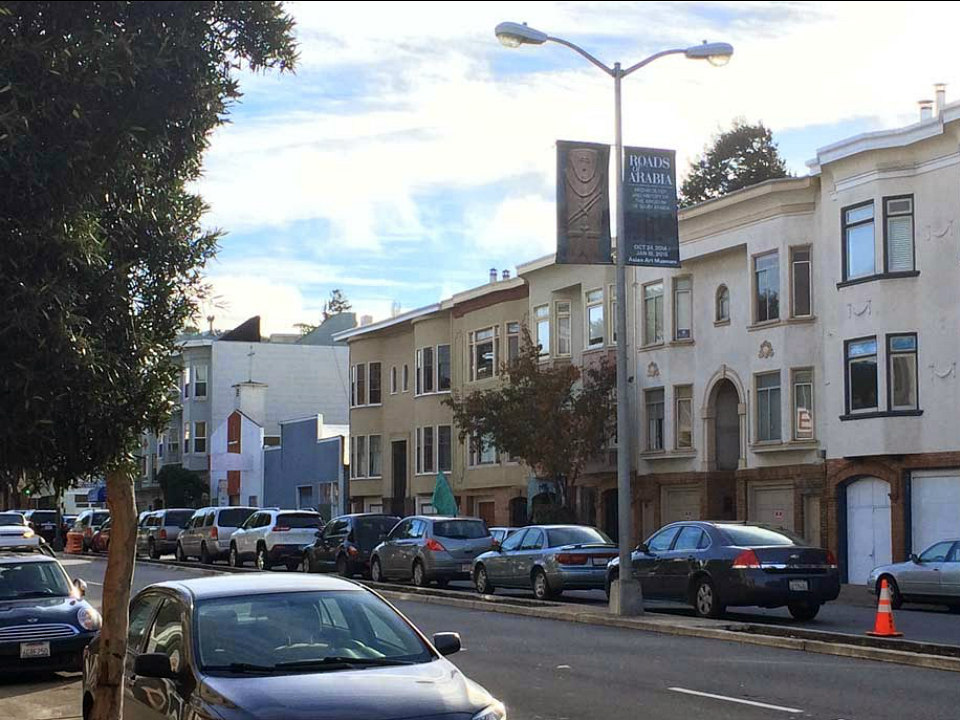 The so-called "parking for God" pilot has been criticized by nearby Mission District neighbors who say that giving median-adjacent parking privileges to churchgoers is both unfair and illegal (which it technically is).
The practice, however, has long gone unchecked by both SFMTA and SFPD, and the agency has countered that median-adjacent parking concessions are not just for worshipers, but rather "all members of the public."
As we previously reported, a 2015 SFMTA survey determined that 74 percent of nearby residents supported banning median parking on Sundays altogether. However, SFMTA's board of directors approved the Dolores Street Median Parking Pilot in January.
If the pilot is deemed successful after 16 months, which Rose characterized as "reducing or eliminating median parking outside of permitted hours (particularly overnight)," median parking on Dolores Street could be made permanent.