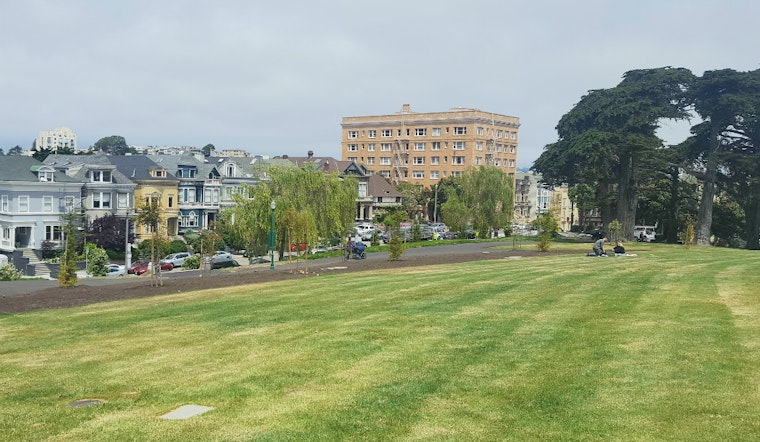 Published on May 24, 2017
Last week, we got a sneak peek of Alamo Square Park's long-awaited renovation. Today, the fences have come down, and the park is once again open to locals and photo-hungry visitors alike. 
Bay City News reporter Dan McMenamin has this bulletin from today's event:
San Francisco city officials today marked the reopening of the  historic Alamo Square park with a ribbon-cutting ceremony.
Alamo Square, located at Hayes and Steiner streets in the city's  Western Addition neighborhood and across from the famous Painted Ladies houses, had been closed for a year for a $5.3 million renovation project.
Crews made upgrades to the park's irrigation system, added an all-gender restroom and repaved pathways, city officials said. With donations from the Alamo Square Neighborhood Association, 45 new trees will also be planted throughout the park in the coming months.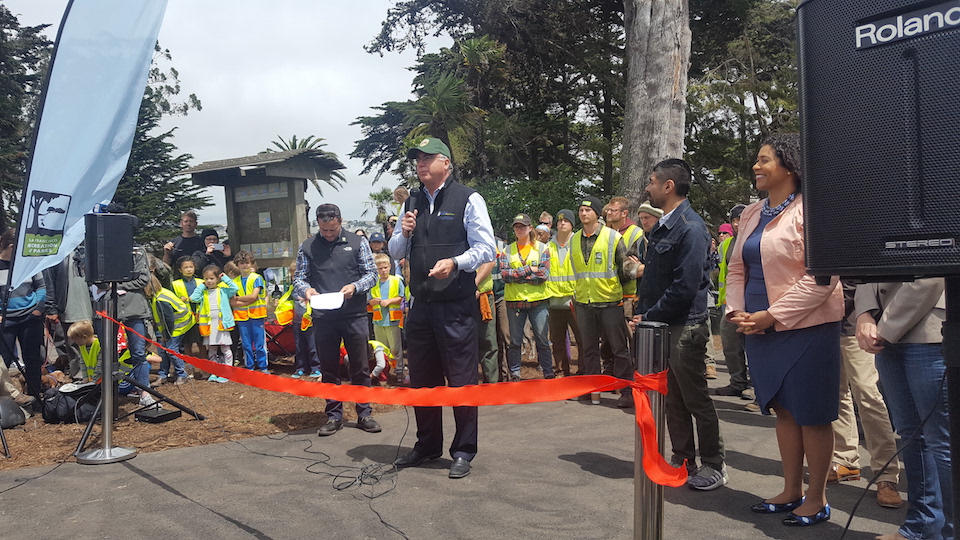 "Investing in San Francisco's future means investing in our city's infrastructure, including our parks," Mayor Ed Lee said in a statement. 
"Projects like the Alamo Square renovation help ensure that our landmarks are maintained and receive the improvements they need."
The 12.7-acre park had closed last May and was initially going to reopen in seven months, but weather delays and improvements to the park that were not part of the initial project scope kept it closed until today, park officials said.
"I am so pleased the day is finally here to reopen Alamo Square Park," said Board of Supervisors president London Breed, whose district includes the park. "It is truly one of the jewels of our city."
Have you scoped out the renovations yet? Let us know what you think in the comments.