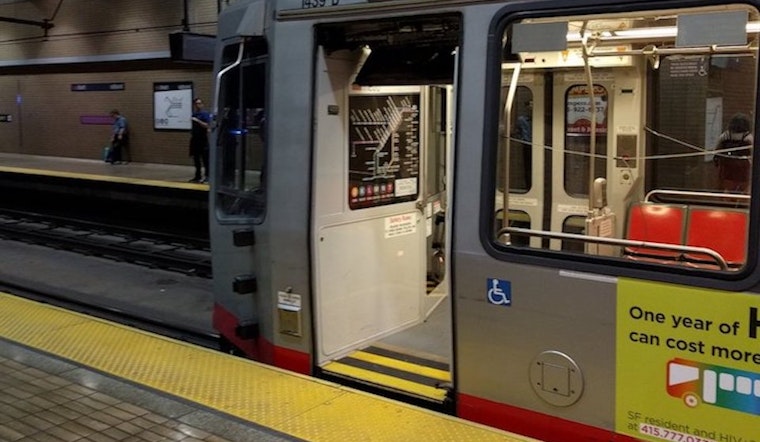 Published on May 03, 2017
According to tipster James Chang, the door to a light-rail vehicle "flew off" last night in a Muni Metro tunnel between Church and Castro stations while the car was inbound.
Door flew off the muni train in the tunnel between Castro and church just now #muni #sfmuni #sf @sfmta_muni @SFGate @SFist @Hoodline pic.twitter.com/f0WSW5uQD8

— James Chang (@jameschangtweet) May 3, 2017
The incident reportedly occurred just after 7:30pm on a T-Third Street line car. The model involved was a Breda LRV -2/-3, which was brought into service in 1996. Muni has ordered a new fleet of LRVs that will start being deployed this year, but the N-Judah line will be the first to receive the new cars.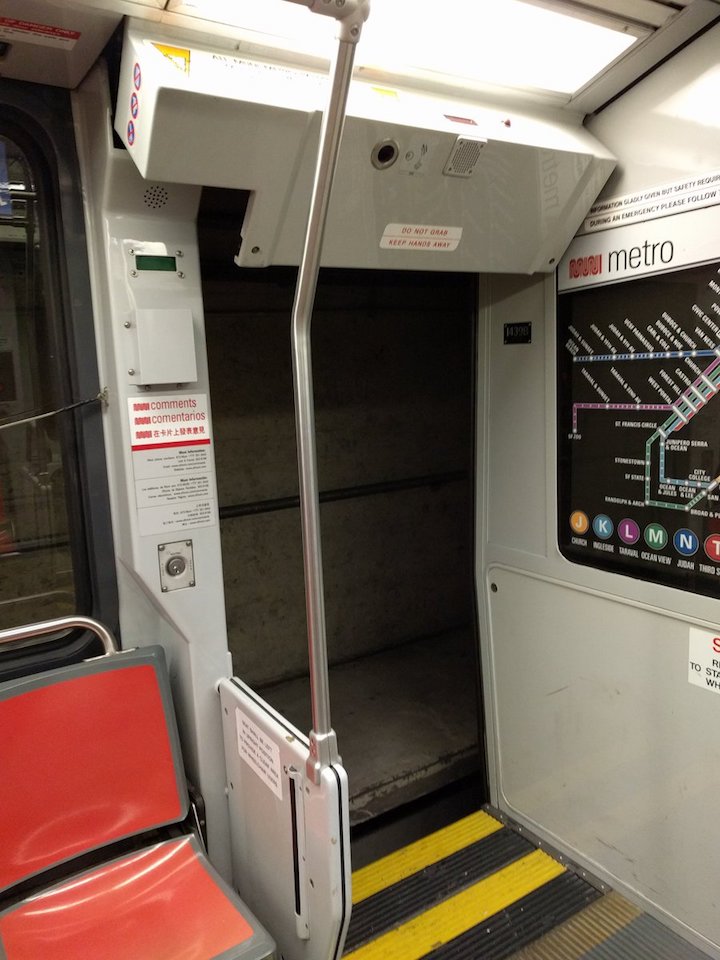 Muni has about 150 Breda LRVs in its fleet. In 2010, the agency approved a $32 million contract with the manufacturer to repair the cars, but three years later, Italy-based AnsaldoBreda failed to meet Muni's criteria to bid on providing new vehicles for the city's transit system.
ATTN: IB #subwaysvc delayed btwn Castro and Church due a train with a door issue.

— SFMTA (@sfmta_muni) May 3, 2017
We've contacted SFMTA for more information about this incident and will update this story when more information is available.