Dumpling lovers will have a new place to get their fix as Dumpling Time officially opens its doors today.
Located at 11 Division Street at the border of SoMa and Mission Bay, Dumpling Time offers a variety of hand-crafted Chinese and Japanese dumplings, noodle specials, craft beer, sake and wine.
As we reported back in March, owner Kash Feng—who was born in Xi'an, China—also owns the sister restaurants Omakase and Okane as part of the Omakase Restaurant Group, both located on Townsend Street.
"I grew up eating dumplings," Feng said in a statement. "I am eager to share my own culinary tradition with San Francisco diners."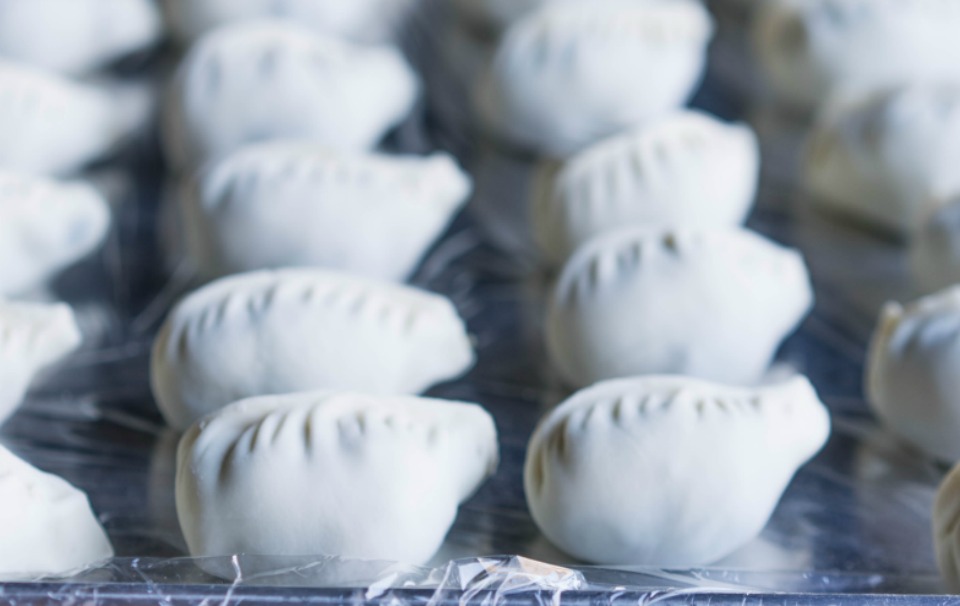 At Dumpling Time, customers can watch their dumplings being formed in a "dumpling room." If guests want to see the dumpling action up close, there are seats available at the counter near the room.
The menu offers dumplings from different parts of China, including Cantonese har gow (shrimp dumplings), Shanghaiese xiao long bao (soup dumplings), and even Xi'an dumplings, featuring a mother's secret recipe. There's also Dumpling Time's signature dumpling, the traditional Japanese thin-skinned, pan-fried gyoza.
Over-sized dumplings are available, such as an extra-large xiao long bao that comes with a straw. Colorful dessert buns, featuring green tea and milk, or steamed egg custard, allow customers to stay on theme even at the end of the meal.
For non-dumpling options, customers can start their meals with small bites and starters, including pickled lotus with carrots and fresno chili and garlicky green beans. And if dumplings aren't filling enough, options such as Beijing and gan ban (dry tossed) noodles are included on the menu.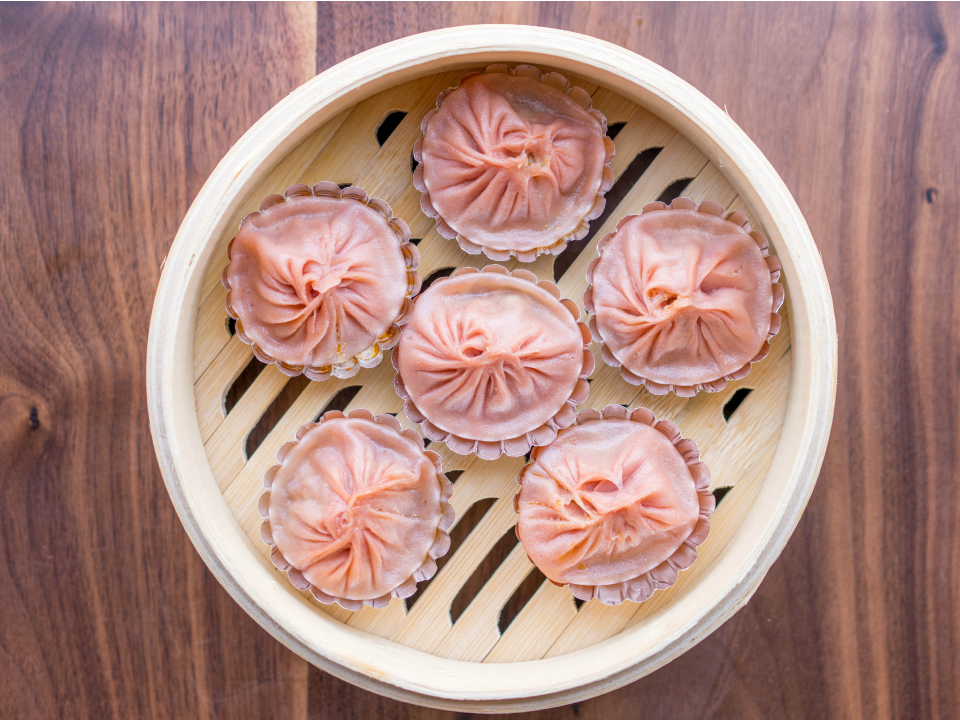 Dumplings run between $4.50-$8 an order (depending on size and style) and dessert dumplings are $5.50 for three. Starters run $8, small bites are $3, and noodles cost $9.
Many of the menu items were inspired by the home cooking of mothers, both Feng's and that of Omakase's executive chef, Jackson Yu.

The new executive chef, Do Leung, joins the team from the Tai Wu restaurant in Millbrae.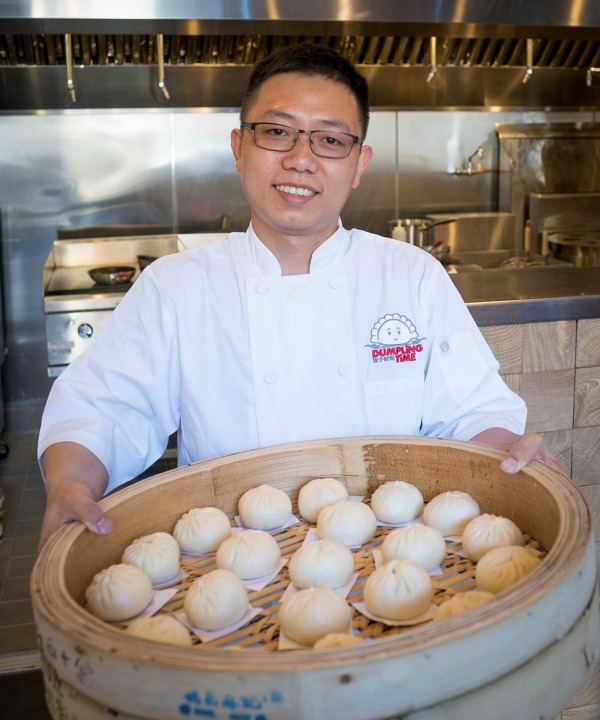 For drink options, Dumpling Time offers world and local craft beers which run between $6 (Asahi from Japan) to $9 (Holy Craft Harajuku Girl), as well as two different kinds of sake($15-$22) and selected wines.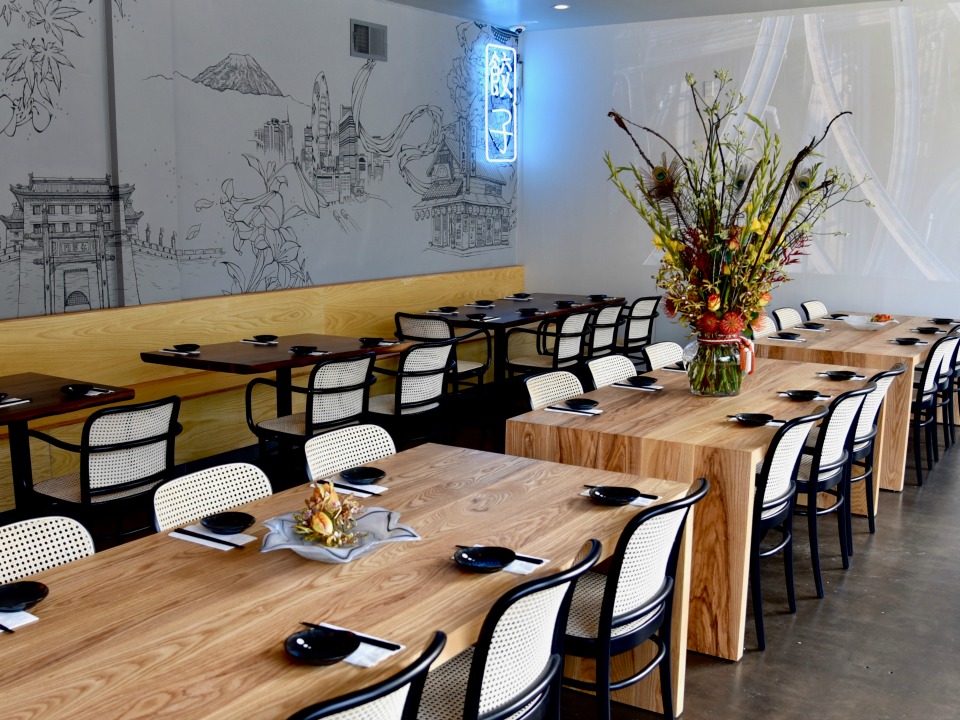 Designed by interior decorator Aya Jessani, the eatery houses a mural that features modern city landmarks and "the nostalgia of dumpling houses found across Asia for centuries." There's also a large neon sign that reads "Dumpling Time," which the restaurant says is an homage to the dumpling roots of Asian street markets.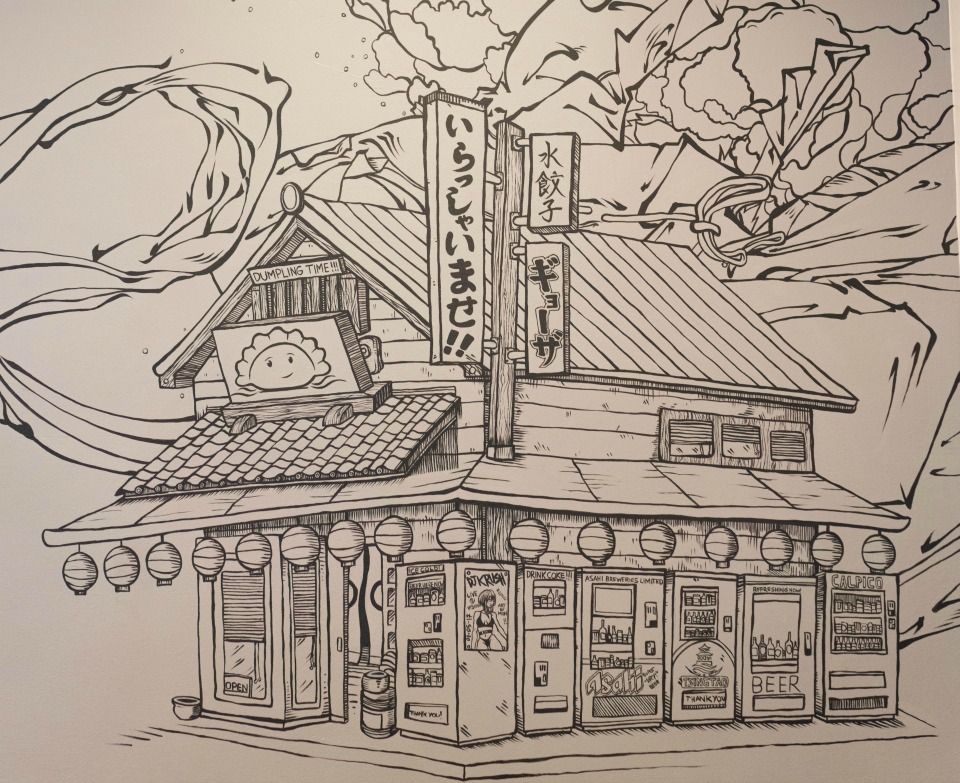 Dumpling Time seats up to 70 people, with a communal table in the center that seats up to eight. A new outside patio that will seat 20 folks is in the works, and possibly coming this summer.
Dumping Time is open for lunch at 11:30am-3:00pm, Monday-Saturday. Dinner is hours start at 5:30pm until sold out, Monday-Saturday. They are closed on Sundays. Dumpling Time does not take reservations.