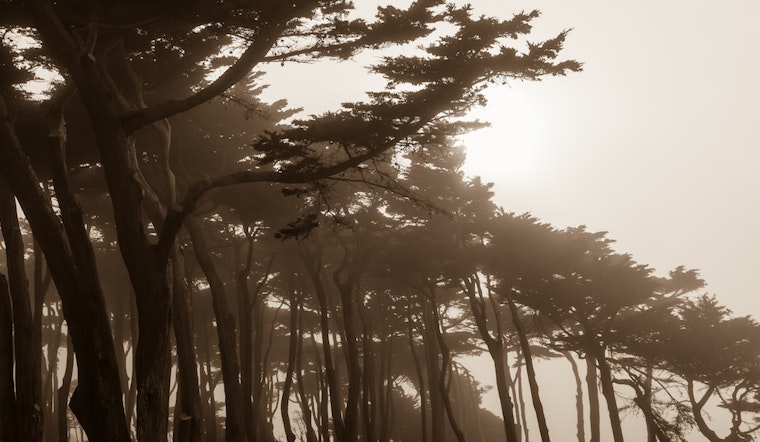 Published on May 26, 2017
Locals and visitors to Lands End might notice a delightful new addition to the area. 
According to Hoodline tipster Pawel D., who was out in the area for a quick stroll, "little boards with panels from a children's book [have been] posted along the Coastal Trail." 

The mounted panels that he saw, titled "StoryWalk at Lands End!" are part of the San Francisco Public Library's annual Summer Stride Learning Program. For this year's program, the library is partnering with the Golden Gate Recreation Area and local publisher Chronicle Books.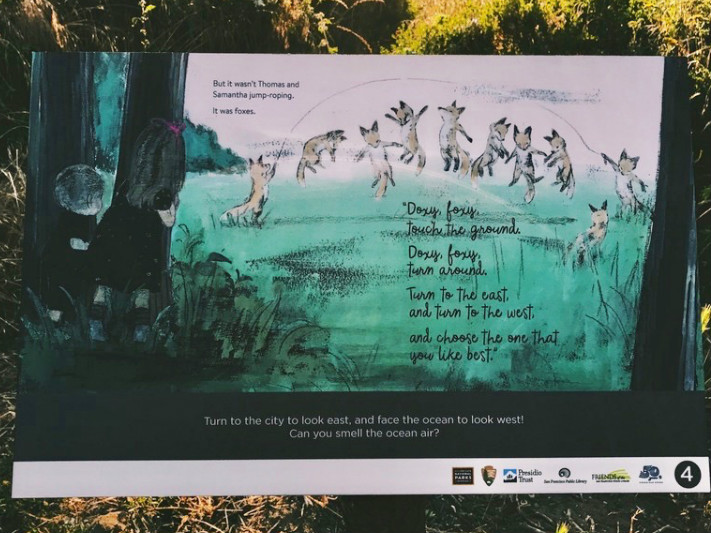 According to the SFPL's website, the Summer Stride Program, which began May 13th, is a way to encourage people of "all ages and abilities to have fun reading and learning this summer." To participate, all readers have to do is pick up a tracking guide and "record your reading, listening, and learning time and work your way to a coveted finishing prize."
The StoryWalk portion is meant for families to "explore the park and have a reading adventure."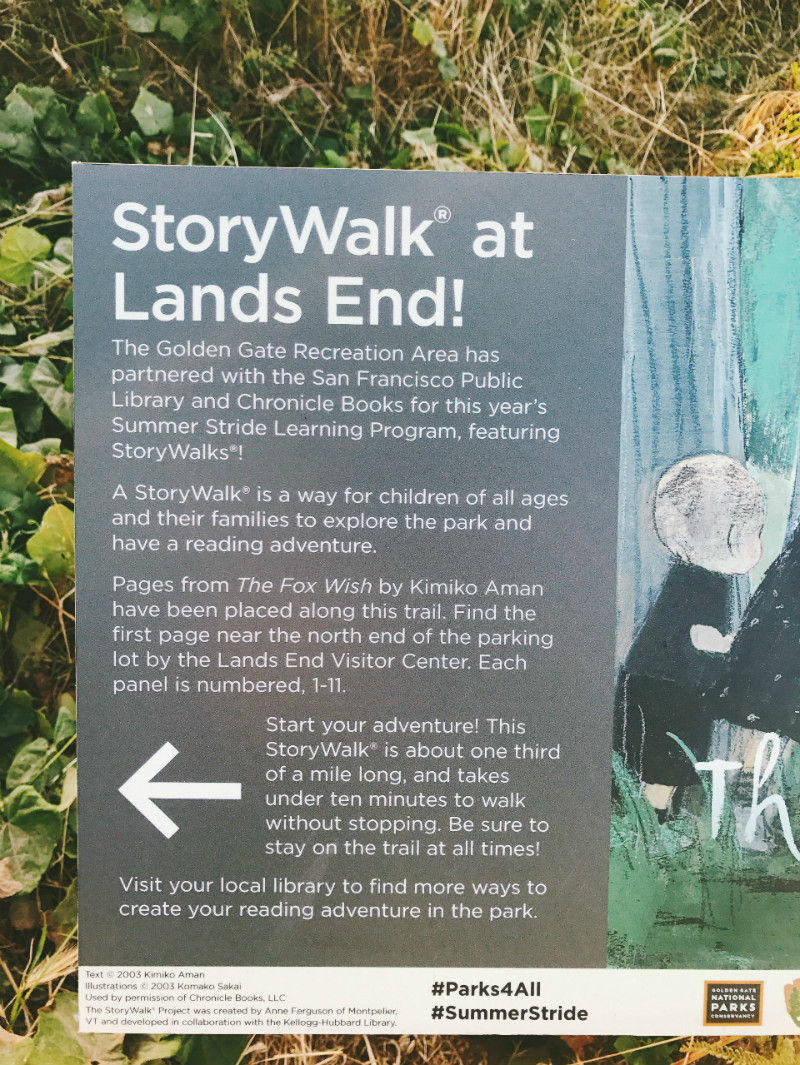 This year, avid readers will find pages of "The Fox Wish" by Kamiko Aman placed on panels along the trail, with the first page near the parking lot by the Lands End Visitor Center. There are 11 panels along the trail, which is about one-third of a mile and takes less than 10 minutes to complete. 
"Go take a hike, and lose yourself," Pawel D. told us, "not only to some natural beauty, but also a wonderful whimsical book!"

The program ends August 20th, so head over to the local library or to the Coastal Trail to explore your literary side.