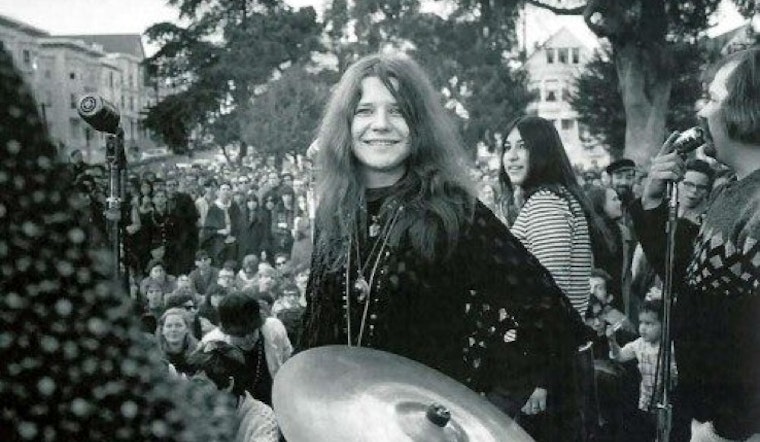 Published on May 31, 2017
As the 50th anniversary of the Summer of Love draws near, we're running a series of stories that look back at some of the people and places most associated with the countercultural movement.
---
Our series starts with musical icon Janis Joplin, who moved to San Francisco in 1963 from Port Arthur, TX. Just 20 years, old, she initially landed in North Beach, spending a lot of time around Vesuvio and the Coffee Gallery, which became the Lost and Found Saloon (now Maggie McGarry's, 1353 Grant St.), before moving to the Upper Haight.
Her first Haight apartment was at 122 Lyon St., where she lived with her boyfriend, musician Country Joe McDonald.
Although there's some debate over whether Joplin actually lived at 122 Lyon or 112 Lyon, the Herb'n Inn and Psychedelic Museum has an old phone book that lists 122 Lyon—even if proprietor Pam Brennan said she's not sure whether the address is accurate.
In 1964, shortly after recording "The Typewriter Tape" with Jorma Kaukonen (Jefferson Airplane, Hot Tuna), Joplin went home to Texas in to kick a drug and alcohol habit. When she returned, she joined forces with Big Brother and the Holding Company, a local band with which she recorded some of her most enduring hits.
Along with other bands, they practiced at 1090 Page St. (the "Albin House"), and in 1966, performed at the now-closed Avalon Ballroom (1244 Sutter St.)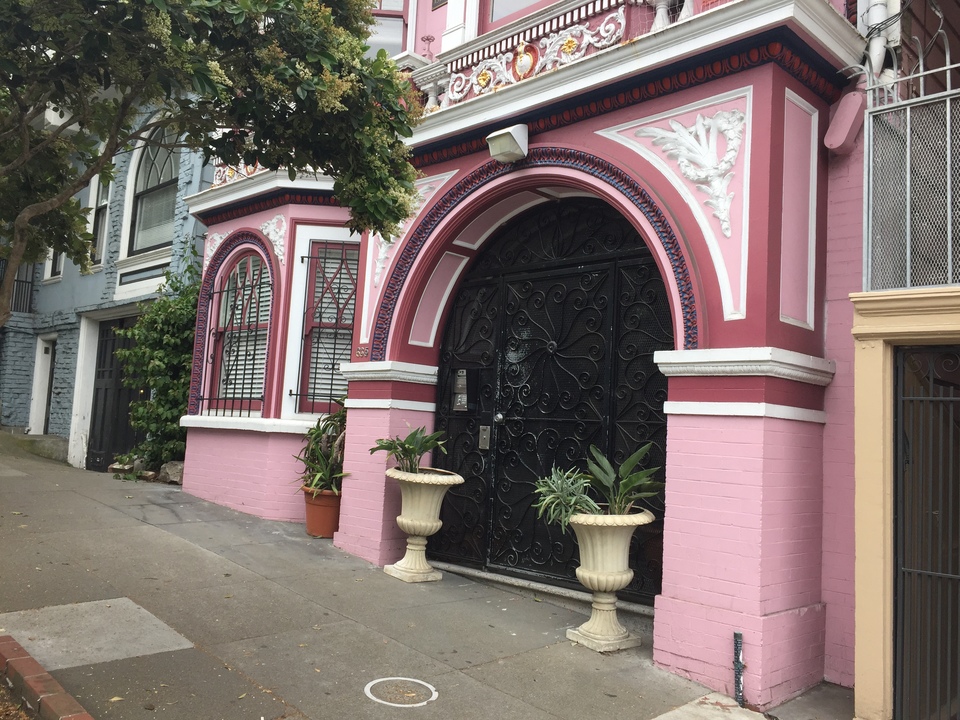 In 1967, Joplin moved into a second-floor apartment at 635 Ashbury St. with her lover Peggy Caserta, with whom she had a recurring relationship. After Joplin's death in 1970, Caserta penned "Going Down With Janis," a tell-all memoir about their relationship.
In June of that year, Joplin shot to fame when she performed with Big Brother and the Holding Company at the Monterey Pop Festival.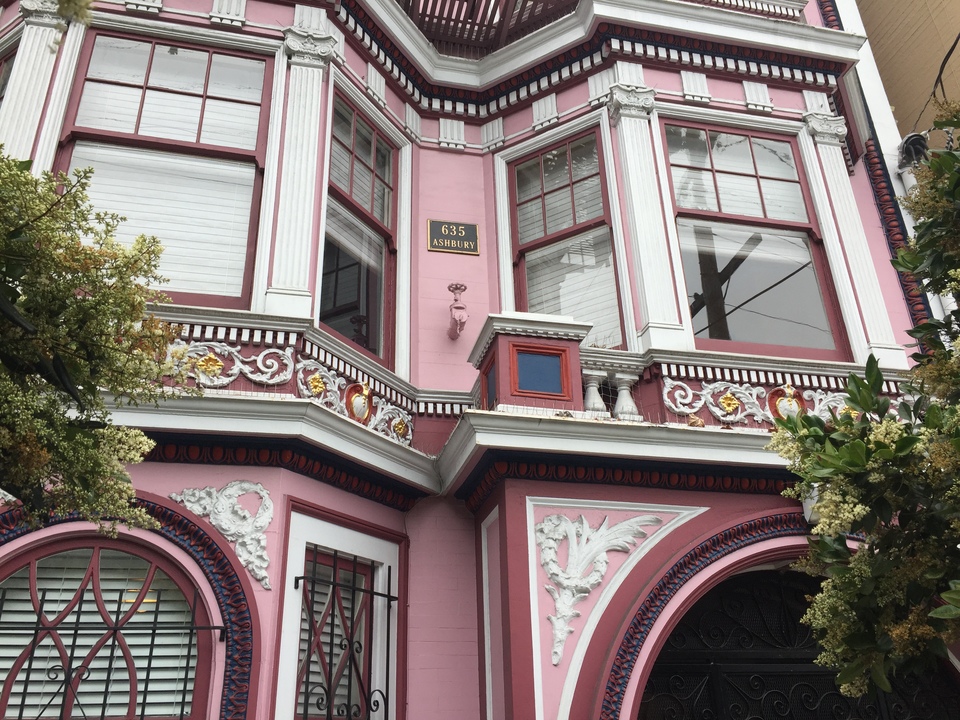 Pam Brennan of The Herb'n Inn and Psychedelic History Museum and the Haight-Ashbury Flower Power Tour described Joplin as a feminist.
"Most women during the sixties were still trying to fit in and trying to be the most proper wifey-poo, making dinner, wanting appliances, but she didn't want any of that," she said. "She was an extraordinarily strong woman."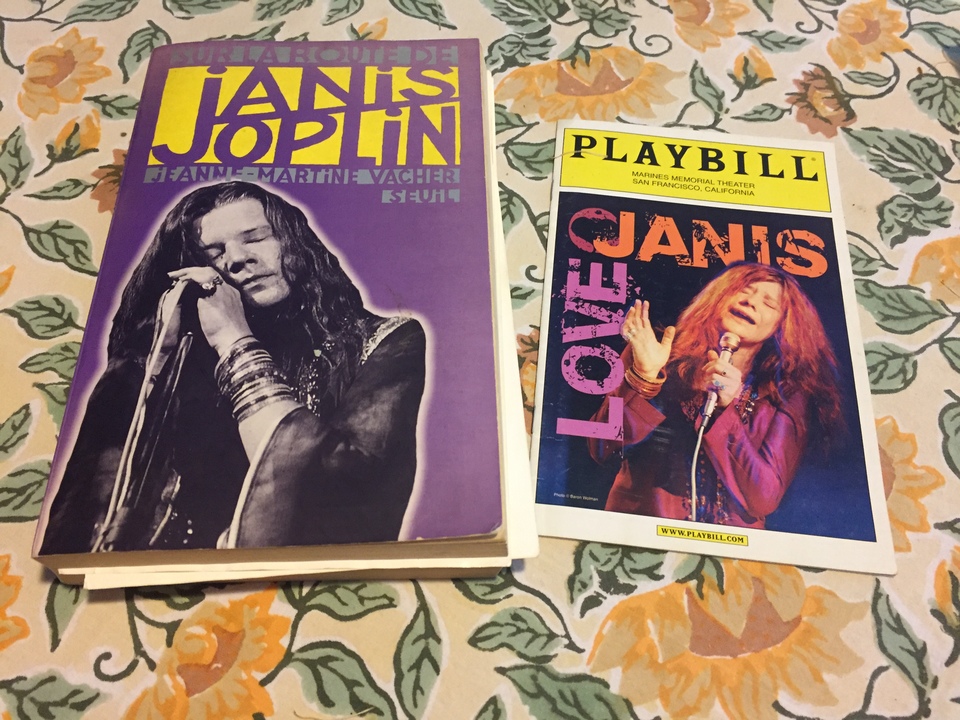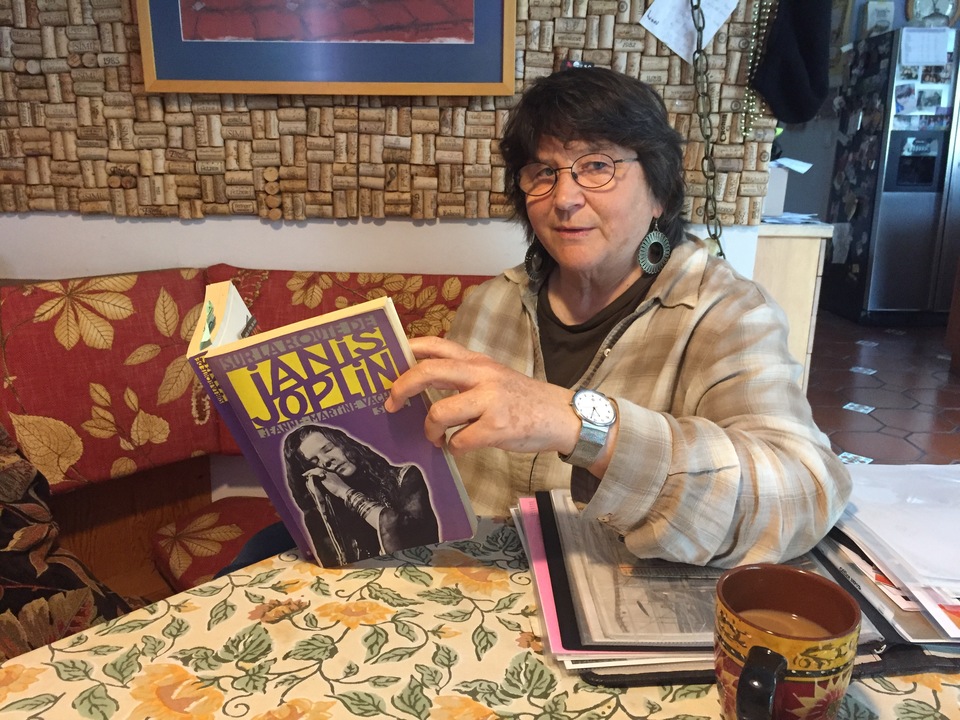 When Cole Hardware owner Rick Karp was growing up, his father, the late David Karp, often reminisced about Joplin shopping at their Cole Valley store, saying that she looked like a hippie with no cash, but always had a lot of money. Like all the other "flower children," said Karp, "she was always friendly."
For more of Joplin's history, visit the Summer of Love Exhibit at the de Young Museum, which includes a display of Joplin's embroidered boho bag made with goatskin and silk embroidery and chain stitched with glass beads. The exhibit ends on August 20.