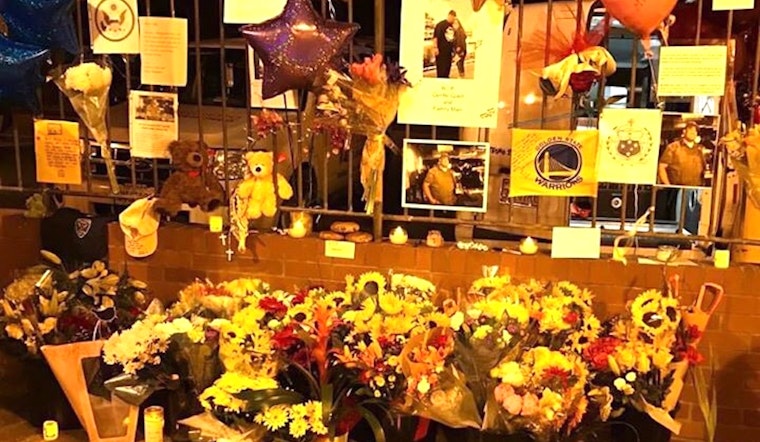 Published on June 15, 2017
Mike Lefiti was one of three people killed yesterday at a UPS sorting facility after a coworker, Jimmy Lam, opened fire in a mass shooting that shocked San Francisco.

The death of Lefiti, a UPS driver since 2000, has left neighbors and friends reeling. Two other workers were wounded in the incident.
To honor the memory of the man many called "Big Mike," mourners set up a memorial outside a Walgreens in Diamond Heights, where he was well-known as he made his rounds. 
Many who knew him described him as a kind and generous friend and coworker. 
"When I [first] came to work, I couldn't fit in any of my uniforms," recalled Brandi Porter, a 16-year-UPS driver, "but Big Mike said, 'I have some in my locker, I'll give them to you; go ahead and make your money.'"
"Mike was a warm, friendly guy who always had an encouraging word," said another UPS driver, a 15-year veteran who wished to remain anonymous.
"He was a big giant who was a good person to talk to. He loved his family, he loved his wife a great deal, and he loved his job, especially around Christmas time when his customers would take care of him," he said.
The unnamed driver told Hoodline that Lefiti and Lam, a Sunset resident, knew each other. "It's really mind-blowing that Jimmy, knowing Mike and the person he was, would shoot him."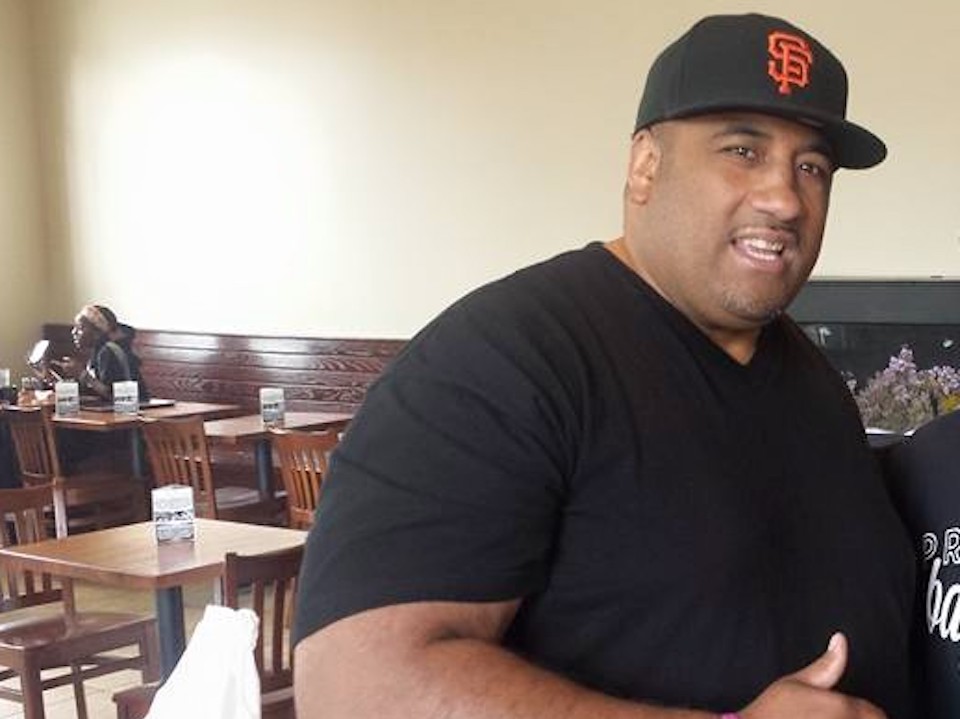 The 46-year-old Hercules resident was a father of five and had just celebrated his seventh anniversary with his wife Danielle. He grew up in Daly City, and graduated from Westmoor High in 1990 2000. 
Employees at businesses on Lefiti's delivery route also remembered him fondly. 
"We all know him. I've know him for as long I've worked here," said Michelle Deuzman, a Diamond Heights Walgreens employee. "He'll be very missed. He didn't deserve that—nobody deserves that." 
Cousin Mack Toia, who had just moved in with the victim, was on the scene when he died and told ABC7 that Lefiti's last words were "I love you." 
For more about Mike Lefiti, watch this video from Hoodline content partner ABC7.
The mass shooting has affected many in San Francisco. If you need support, please contact the Department of Public Health at 415-970-4000.