District 1 Supervisor Sandra Lee Fewer is calling for funding to study the impact of extending BART to the Richmond and creating a new Muni Metro subway along 19th Avenue, the Examiner reported.
Fewer is joined in her request by the SF Country Transportation Authority, the Examiner said. Together, they sought funding from the pool of funds that might raised by proposed Regional Measure 3, which if approved could raise bridge tolls as much as $3.
The study would examine the feasibility and effects of bringing a BART service spur as far west as 6th Avenue along the Geary corridor. Fewer said that this would substantially expedite commute times for west side residents and connect the western reaches of the city to the Bay Area's train service.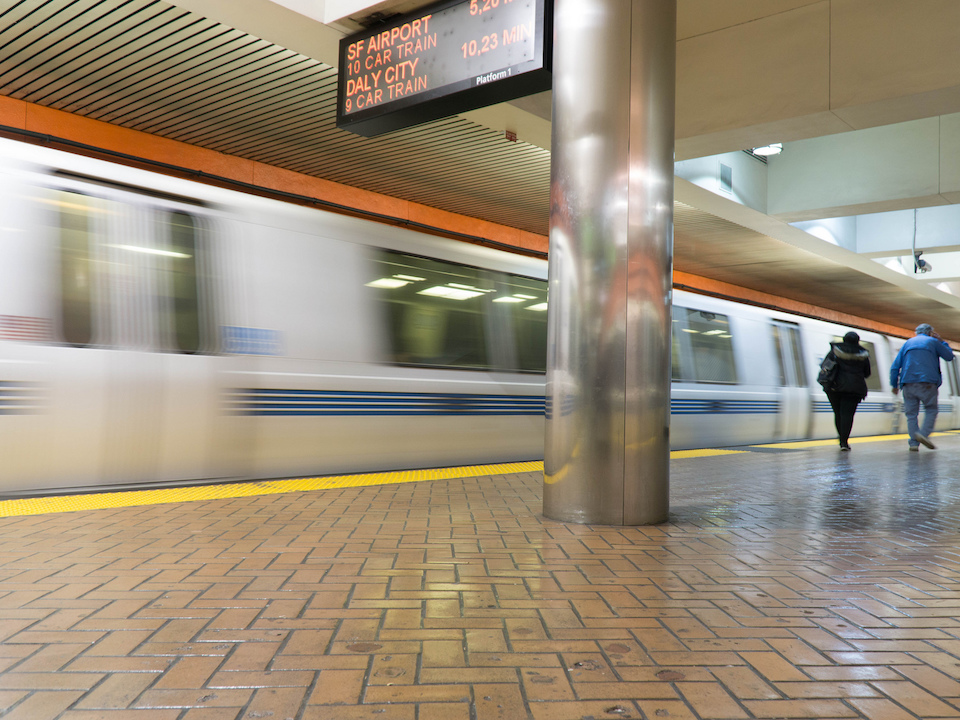 Currently, residents can spend 30 to 45 minutes just to reach a downtown train connection by bus.

But considering the recent lack of consensus and litigation over an added Bus Rapid Transit corridor to speed up Muni service on Geary, adding BART service to the Richmond might press the limits of feasibility. 
"I may not be alive to see this," Fewer told the Examiner.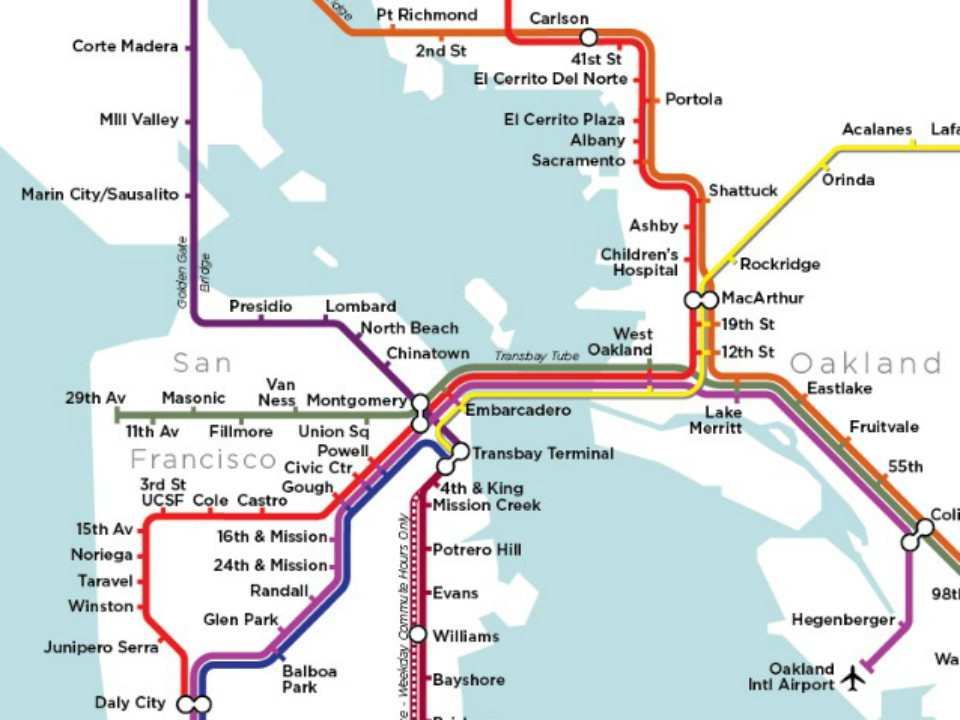 As fans of transit history will know, the question of a Richmond line isn't new.
The issue came up again as recently as two-and-a-half years ago—along with the possibility of a second Transbay Tube—but a Richmond spur was actually envisioned 61 years ago, in an early rendering of the BART system.
Pictured above and mapped by cartographer Jake Coolidge, early designs for the system included train connections even further west than the one currently under consideration.
But even if a Richmond BART line remains a futuristic fantasy, projects are still in the works for a supplement to the BRT corridor for outer Geary, in the form of expedited rail service.