After a three-and-a- half month closure, Matrix has softly reopened its doors to the public.
The revamp of the Marina bar, formerly a nightclub, includes dropping "Fillmore" from the name. Additional changes involve simplifying the overall design, including the removal of the fireplace and the addition of community tables and front window seating.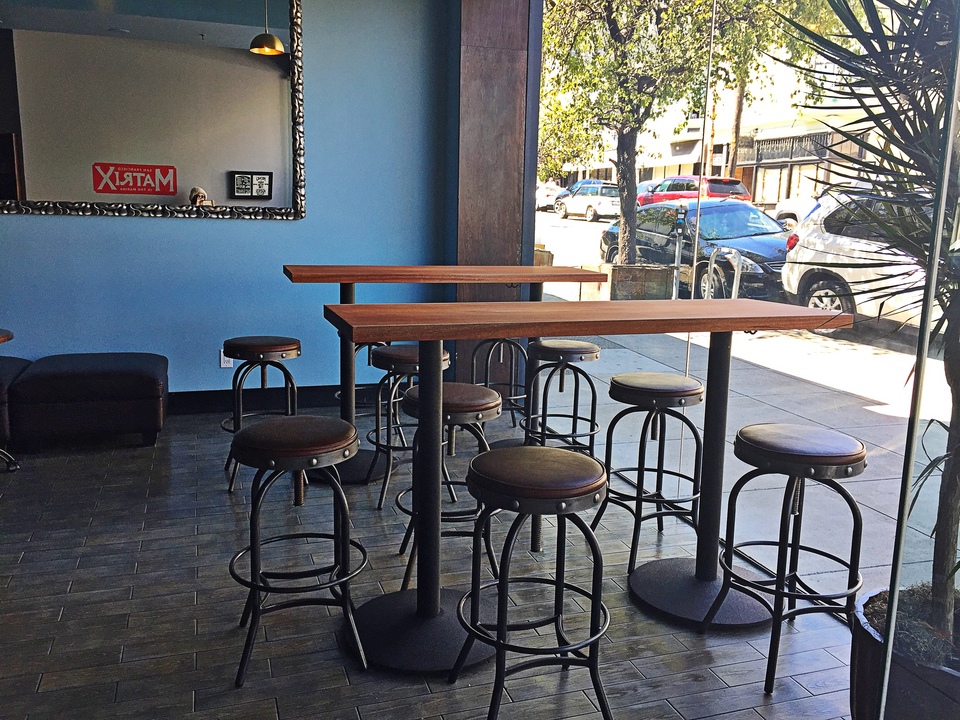 The business has also changed its hours. Doors open earlier each day, and instead of the nightclub's 8-10pm happy hour, Matrix now offers daily specials such as $5 glasses of wine and snacks at 5pm.
There's now also a selection of champagne, bottled and canned beers and a few new brews on tap, including a revolving selection from Fieldwork and the Fort Point Kolsch.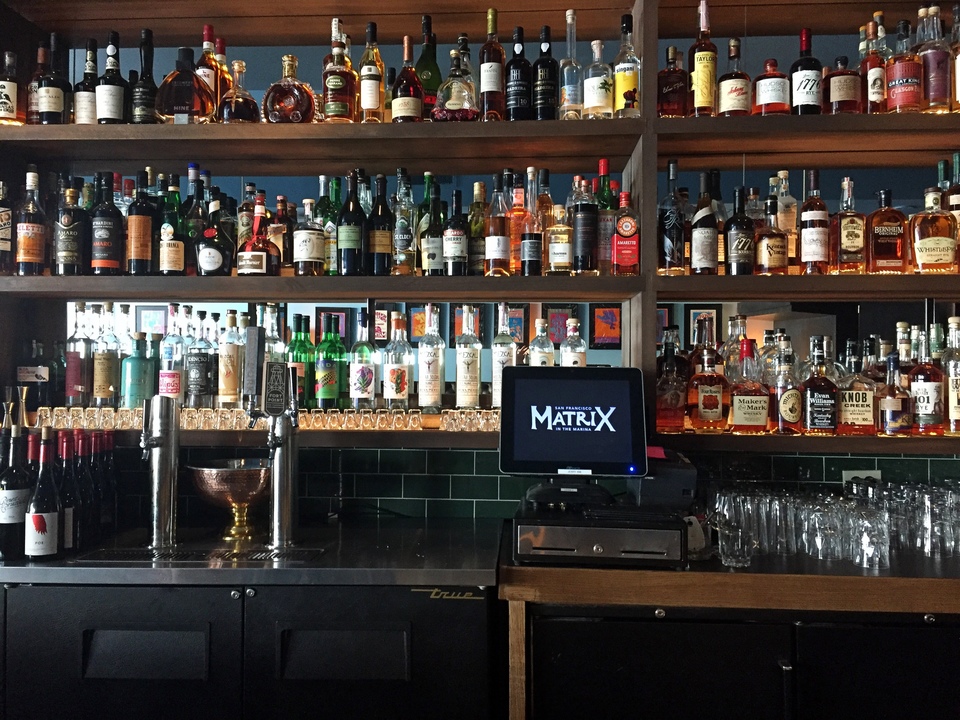 Cocktails also play a prominent part in its offerings, with cheekily-named drinks like Purple Sage Rider and Neon Rose.
However, Bar Director Christian Clark told us that the revamped spot shouldn't be considered a cocktail bar. Instead, he said that Matrix is "a throw-back neighborhood bar with eclectic music, good beer, cocktails, and pinball."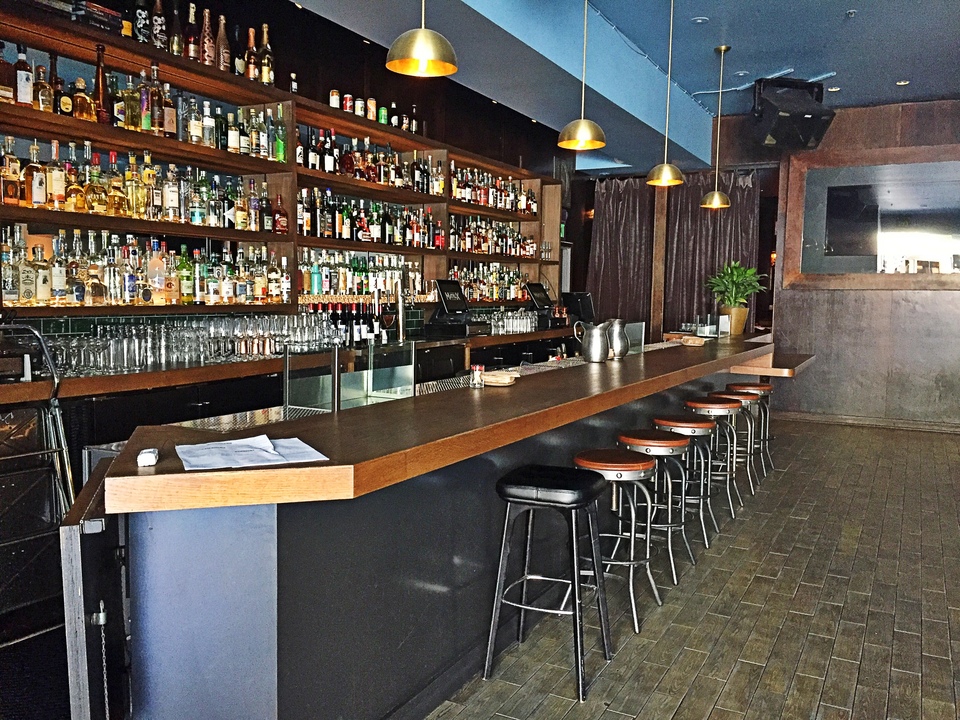 The Matrix has a history rich in countercultural music scene. In 1965, it was opened by Jefferson Airplane's Marty Balin and hosted performers like the Grateful Dead, the Velvet Underground, The Doors, and Santana.
It was also where writers from Rolling Stone magazine hung out. Famously, one of their most well-known journalists, Hunter S. Thompson, captured his acid trip at the spot in his book "Fear and Loathing in Las Vegas."
In 1972, the venue closed and became the Pierce Street Annex for several decades. Another transformation occurred in 2001, when it became a lounge with live DJs after its purchase by the PlumpJack Group, the company founded by Gavin Newson, later mayor of San Francisco.
To bring back the old rock 'n roll vibe of the original Matrix, the new design involved vintage Victor Moscoso posters from the 60s and 70s, which captured psychedelic San Francisco.
"It's more of a gallery mentality, not just decoration," Clark pointed out. "I want everything in the place to tell a story."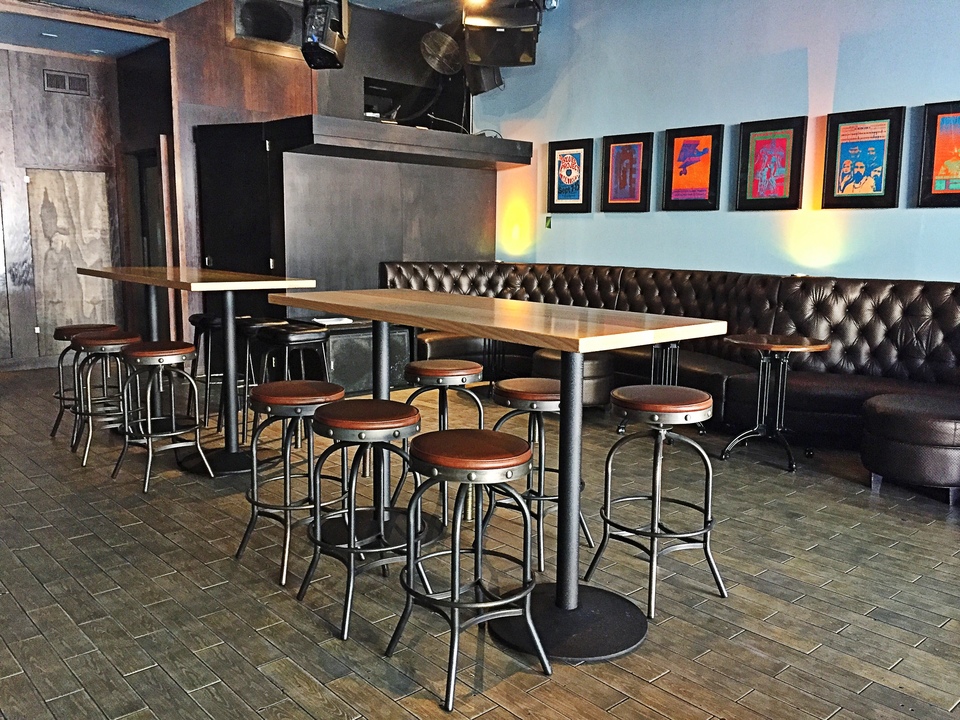 Because this year marks the 50th anniversary of the Summer of Love, Clark told us that it was a good time for the Matrix to reflect on its heyday and start something new with the revamp.
"It's coincidence, but it's fitting," he said. "It was a place where musicians experimented through their sound, and I think that's why it was called the Matrix back then. It made everyone aware that there were infinite possibilities there."

While some of the bar offerings are in action, new food menus are on the horizon, although Clark wasn't ready to divulge what those will look like. For now, there are snacks like charcuterie and cheese and pistachios, but Clark said that once the food menu is launched, food will be served until midnight.
While the front portion of the bar is currently open to the public, Clark and his crew are working on renovating the back room, which he said would be offer a more "manicured" and detailed experience, similar to a restaurant. However, it won't be focused on food, but offer a "unique overall experience."
Guests can drop by while the business tests out its newly revitalized space. In the coming weeks, stay updated with Matrix as they announce food menus and grand opening events on its Facebook page.