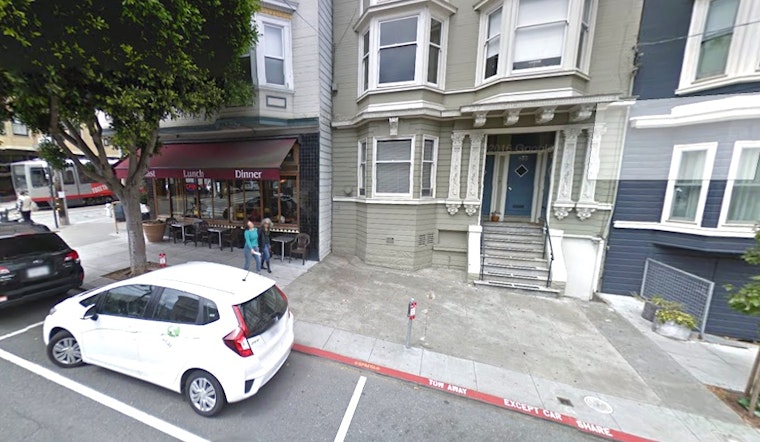 Published on July 25, 2017
Last week, SFMTA's Board of Directors approved a full permit program for car-sharing companies after a 2013 pilot that allowed companies to use 200 public parking spaces.
Under the plan, up to 1,000 parking spots will be reserved for converted into car-sharing spaces. [Update, 7/26: According to Paul Rose, spokesperson for the SFMTA, parking spaces will not be converted. Instead, the spaces reserved for car-sharing will come out of the spots used during the pilot period.]
"Each permitted parking space served many people, rather than just one private vehicle at a time," wrote SFMTA in its report. It also revealed that a car could be used by as many as 19 people if it was part of a car-sharing service, compared to a private car, which usually only has two users.
According to SFMTA, there are more than 140,000 users of car-sharing services in San Francisco. Cars are used an average of six hours a day, compared to the average private vehicle, which is used a few hours a week.
Data also showed that 17% of members got rid of their cars after joining a car-sharing company, with as many as 24,000 vehicles sold. When taking into account people who did not purchase cars because of car-sharing, there were as many as 60,000 fewer vehicles on the street.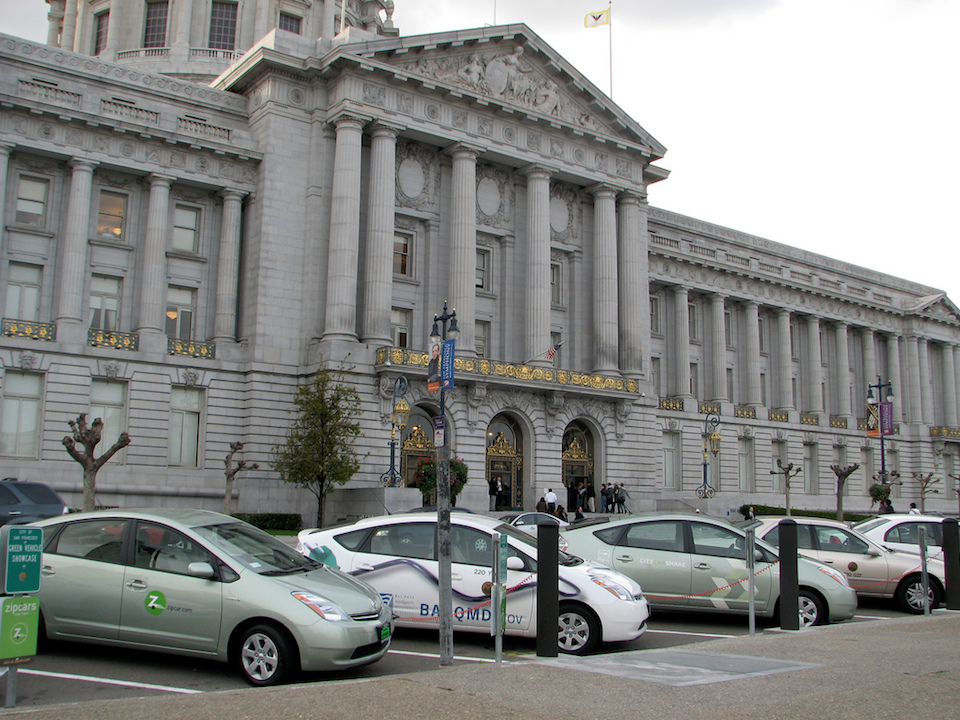 However, SFMTA recommended that only car-sharing companies like Zipcar or City Car Share (now part of Getaround), which provide shared vehicles 100% of the time—as compared to peer-to-peer companies—become part of the permanent program. 
"Peer-to-peer vehicles did not perform well enough in the pilot to justify permitted parking spaces in the proposed on-street vehicle sharing program," SFMTA staff wrote in a report. "They were shared by fewer individual users, used less often, and their availability was too unpredictable to ensure a net public benefit."
"Only vehicles that are shared 100% of the time produced enough public benefit to justify use of public right-of-way," staff concluded. 
Permits for the car-share parking spaces will range between $50-$285, depending on where they are located. Parking spaces in the downtown zone which includes downtown and SoMa, would cost $285 a month.
A middle tier, which includes NoPa, the Haight, Twin Peaks,  Inner Sunset and Inner Richmond, would run $180 a month. Parking spaces for a third zone running through the western and southern neighborhoods—including Outer Richmond, Outer Sunset, Ingleside and Bayview—would cost $50 a month. 
Considerations of geographic equity and access played a role in pricing. "We did this again so we would make sure every neighborhood had access to this," said Thornley.
"We didn't want to just leave it to car-share groups to pluck the ripest fruit to go to the neighborhood that are already using car share," he continued. "We wanted to make sure that folks in the Bayview and Excelsior and Sunset had access to this." 
During public comment, some residents opposed the move.
"This policy basically gives public parking spaces, the gray spaces that everybody uses," said Patrick Mayley, who felt that the car-share companies should use private lots. "We're essentially looking at giving public spaces away to large private corporations...This is not an example to me of sharing."
Bruce Wolfe, who said he was a resident of Haight-Ashbury, also spoke out against the program.
"Companies like Zipcar and the previous City Car Share had plenty of off-street parking for their vehicles, and they still do," he said. "There's no need for on-street parking for this particular purpose. It provides them with additional billboards."
Locations for the parking spaces would be chosen through a public process, including online crowdsourcing. Because of the time involved, the process to convert existing gray parking spaces into ones for car-shares will likely be slow.
"I think it's unlikely we'll get to 400 [spaces] in the next several years," said Thornley.
Update, 7/26: Rose also told us that the reason SFMTA will get to 400 spaces "has less to do with the time it takes to process, than it does with the fact that we may not need that many based on the service currently in place."