Last night, the Entertainment Commission voted unanimously to approve a permit that clears the way for Hamburger Mary's to open at 531 Castro St., a venue that's been shuttered for more than 15 years.
According to representatives of building owner Les Natali, neighbors can expect the business to open sometime after Labor Day.
The Planning Commission met in 2014 to discuss Natali's request for a conditional use permit (CU) to comply with city laws that require businesses with 11 or more locations to obtain special approval.
The request for a CU was granted then, but the commission required Natali to obtain a Place of Entertainment permit that would allow the restaurant to operate with live music, drag performances, and VJ and DJ performances. 
A woman speaking on behalf of the prolific Castro landlord told commissioners that that the project received 672 emails expressing support from the Castro and Eureka Valley Neighborhood Associations, Castro Merchants, Castro Community Benefits District, and an additional 16 people.
She said the project sponsor has worked extensively with neighborhood groups to agree on a set of conditions to mitigate any potential noise issues concerning entertainment at that location.
"Based on those discussions," the representative said Hamburger Mary's plans to operate in conformance with several conditions of approval which were "imposed by the conditional use authorization."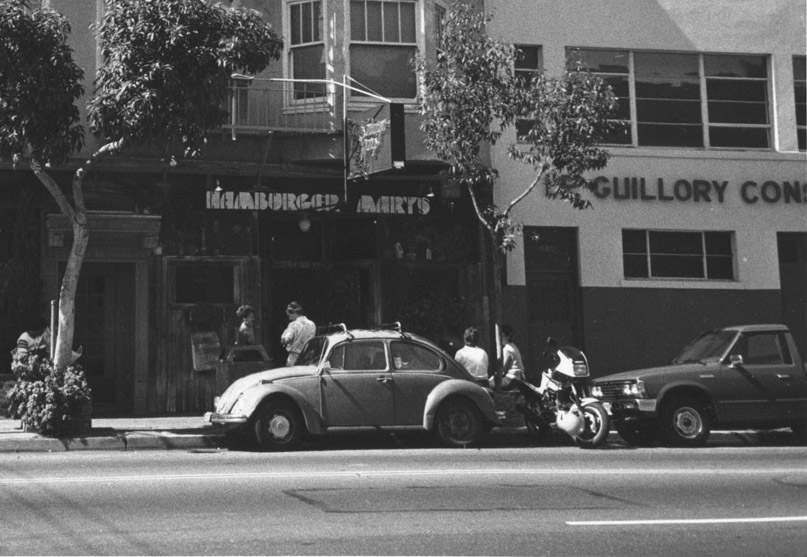 Under those terms, live music will not be performed in the back patio when the retractable skylight roof is open and entertainment will be performed within the enclosed building, and only when the skylight roof is closed.
Other conditions include ensuring adequate ventilation within the building so sound doesn't escape via open doors and windows, as well as the venue's business hours, which will depending on the day of the week. Natali's rep said all entertainment will end abruptly at 1:30am.
She pointed out that the conditions put in place by Planning still apply to today, since any conditional use approval is good for three years.
One of the commissioners asked for a project timeline, noting that "there's been a sadness that the space has been empty for so long."
A man who identified himself as Hamburger Mary's general manager responded that they'd be "ready to go after Labor Day."
During the public comment period, Castro resident James Foreman noted that the space has remained empty for years and said the hearing was "a charade that's been inflicted on the community."
"Great, it's going to open after Labor Day, that's fine, but it's been a blight and nothing has been done by the city," said Foreman. "I object to this just because the city has not stepped in and done something about it for so long."