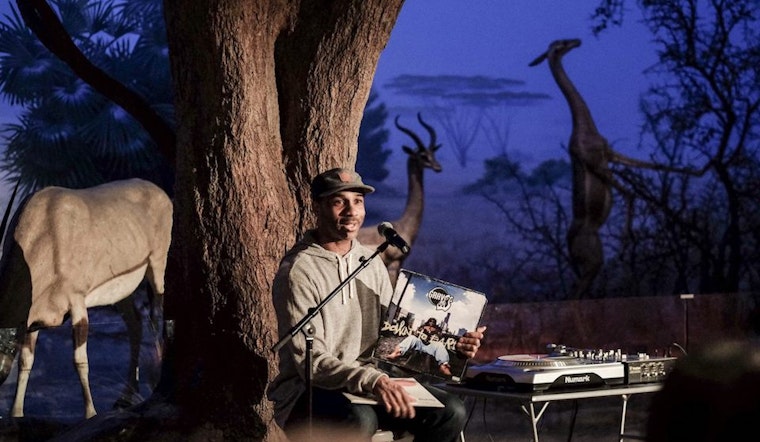 Published on July 07, 2017
Phonographic Memories is a series of live events held at the Bernal Heights Library for first-person storytelling about the relationships people have with the vinyl records they love.
Tomorrow, from noon to 4 pm, the library will co-host a special outdoor edition at the Bernal Rec Center (just behind the library). Corey Bloom, the program's creator, is relocating to the east coast, which means this will be the last Phonographic Memories session in the neighborhood.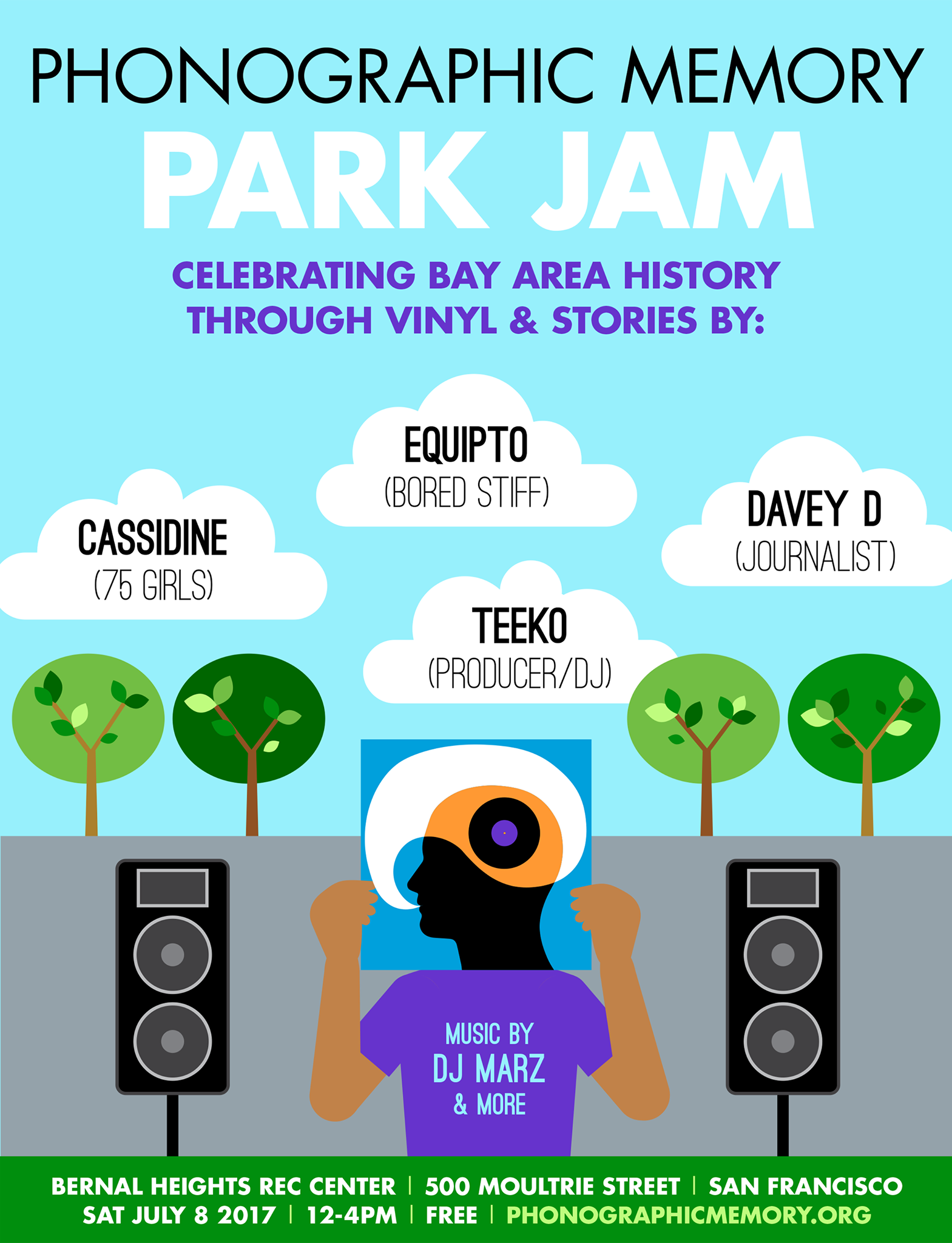 The "outdoor park jam" will include several DJs and record vendors, along with an El Tonayense food truck and storytellers who'll "pay tribute to the depth and dimensions of the Bay Area music scene."
Community partners from Saint Francis Homeless Challenge and the Bernal Heights Neighborhood Center will also be on hand.
Tomorrow's lineup of storytellers includes Cassidine, the first West Coast female MC to land a record deal, journalist and historian Davey D, local MC Equipto, and DJ/producer Teeko.
A registered nonprofit, Phonographic Memory has staged its events in Bernal Heights since 2014, but the program has also traveled throughout the state, "and even Rome."
Its podcast gathers stories from past events and was selected for NPR's Earbud.FM. Past episodes can be downloaded via the Phonographic Memory web site, or via Bandcamp and iTunes.