After a shooting on Sunday that killed 71-year-old San Francisco resident Edward French, SFPD has announced an increased presence at the Twin Peaks viewpoint.
Police officers will patrol the popular tourist area 24 hours a day until further notice, SFPD spokesman Robert Rueca told Hoodline.
"It's a spot where everyone should be able to enjoy as far as the views and it's a public space, so we want to make sure that never changes," he said. 
Rueca said "no one should be threatened by our presence" and that all visitors "should expect a friendly face— unless you are up to no good." 
He also cautioned visitors to be mindful of their belongings, but added that "if someone demands your property or threatens you, we ask that you comply, because anything can be replaced."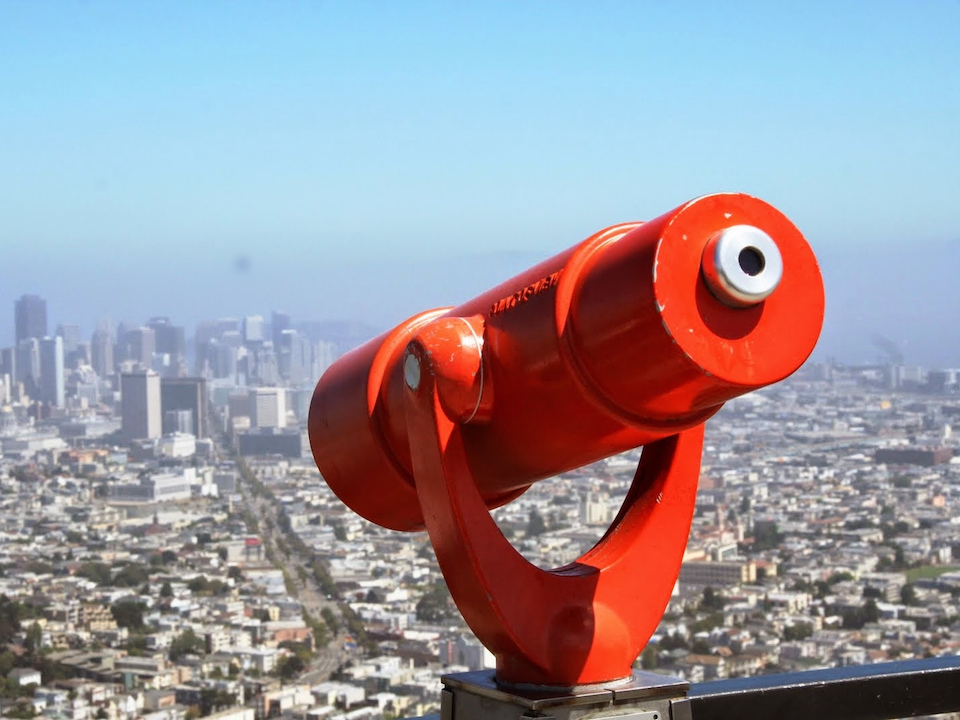 An investigation into Sunday's shooting is ongoing. Police are still searching for the two suspects, described as a black male in his early 20s with shoulder-length dreadlocks, approximately 5'11", 170 pounds, and a black female, approximately 17–18 years old, 5'3" and 120 pounds. 
SFPD is also searching for a dark gray Honda Accord with rear-end damage. 
French was a well-known location scout for film productions in the Bay Area. He was at the viewpoint taking photographs in the early morning before he was approached by two suspects, who apparently robbed him of his photography equipment.
According to police, witnesses reported hearing a single gunshot before "the suspects ran to a vehicle and fled the scene."
"This killing is really tragic," District 8 Supervisor Jeff Sheehy told SF Gate. "It's obviously not safe at Twin Peaks. This was at 8am on Sunday. I'm very concerned about it."
Last year, two people were killed and another critically injured at the viewpoint in a Valentine's Day shooting. 
At this time, no arrests have been made. 
If you have any information about this incident, contact police directly at (415) 575-4444, or text a tip to TIP411 with SFPD at the beginning of the message. All information will be kept anonymous.