As part of the city's Vision Zero efforts to eliminate traffic fatalities by 2024, the Department of Public Health (SFDPH) released an updated map of San Francisco's high-injury network. 
This year, the city saw eight traffic deaths on its streets through the end of June, compared to 19 by this time last year.

Combining data from Zuckerberg San Francisco General Hospital with SFPD's collision report data, the map is used to inform city agencies of where traffic safety improvements are most needed. 
"Approximately 50 percent of the patients seen each year at Zuckerberg San Francisco General's Level I Trauma Center are people injured in traffic crashes," said DPH director Barbara Garcia in a statement.
"San Francisco is leading the nation with this new analysis," she added. "For the first time in the United States, a major city is linking hospital data with police collision reports."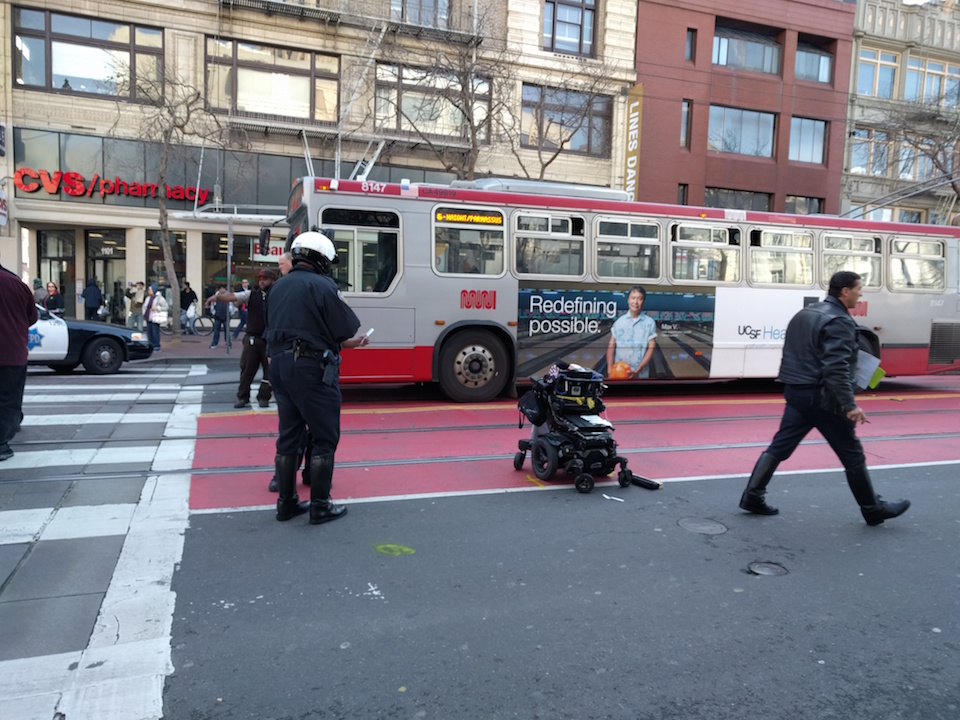 By corroborating data, city officials hope to provide a clearer picture that helps public health professionals, planners, engineers and law enforcement officers understand crash patterns in a more efficient way. 

For example, between 2013 and 2015, Zuckerberg San Francisco General Hospital admitted 411 people who suffered severe injuries and were not in SFPD records.
"Data is core to our city's approach to saving lives on our streets," said SFPD Chief William Scott.

Linking medical data also helps officials understand the severity of injuries and examine which streets have the highest concentrations of critical injuries.
"[W]e know that 75 percent of San Francisco's severe and fatal traffic injuries are focused on just 13 percent of the city's streets," said Ed Reiskin, director of SFMTA.
The updated map also shows more areas in the city's southeastern neighborhoods, including SoMa and Bayview.

"Any death or serious injury on our city streets is one too many," said Mayor Ed Lee, adding that the high-injury network map is an important tool for the citywide Vision Zero strategy.
"It embodies our data-driven approach to preventing severe and fatal traffic crashes in San Francisco," he said, "and represents collaboration between city agencies to use the best available data to make improvements that save lives." 
View the new map and further context on San Francisco's high-injury network.