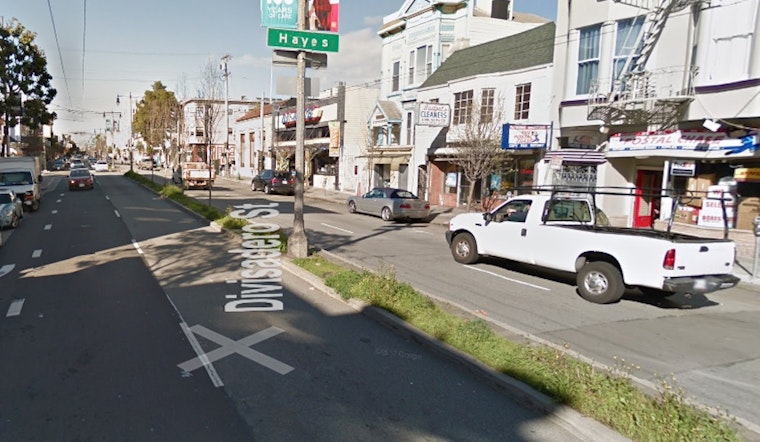 Published on August 03, 2017
A 30-year-old man was arrested after a restaurant crime spree in the NoPa neighborhood last night, police reported. 
The incident began when the suspect walked into a restaurant on the 500 block of Divisadero St. just before 10pm, walked behind the counter and allegedly tried to steal food. 
Employees kicked him out, but the suspect returned with a fire extinguisher and sprayed the entire restaurant. 
The man then walked into another establishment on the same block, where he broke a drink glass and tried to stab a male victim with a knife.
The suspect was arrested at the scene on suspicion of aggravated assault with a caustic chemical, a felony. Two other victims, a 16-year-old male and a 32-year-old man were also affected in the incident, though no injuries occurred.