The Planning Department approved plans to replace dive bar Lucky 13 with a residential development in June, but in a surprising development reported by SocketSite yesterday, the property is now on the market for $9.75 million.
The listing includes details about the development that would demolish the 2,375-square-foot commercial building, patio, shed and parking lot.
In its place, developers would erect a 28-unit, five-story apartment building with 1,600 square feet of ground-floor commercial space. A Planning notice posted in May estimated that construction would cost $3.9 million.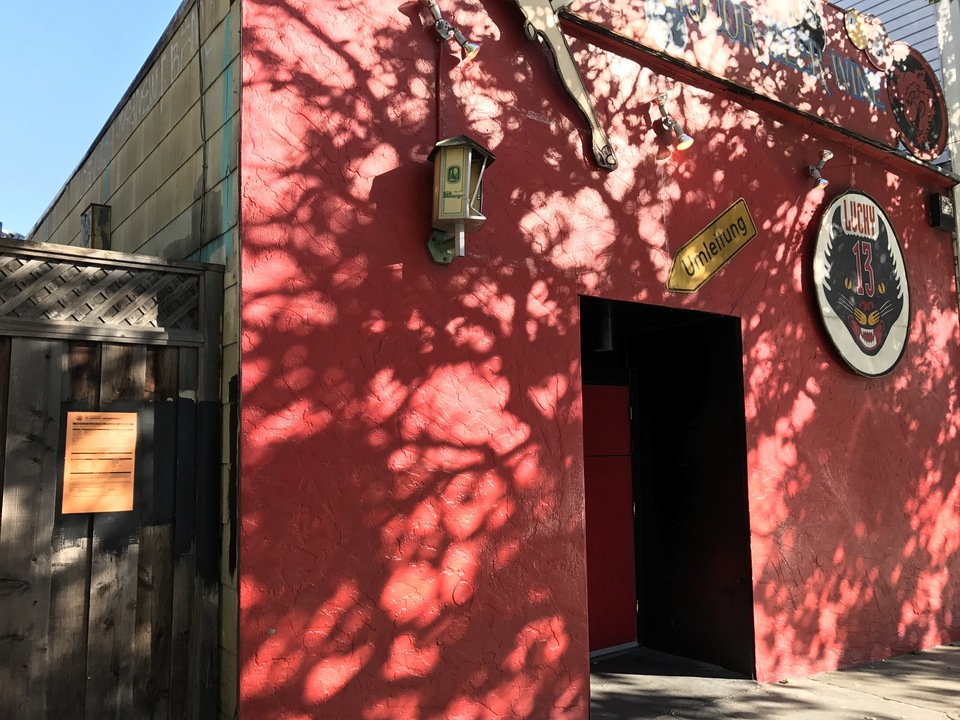 Four affordable units are required once the construction of the new development kicks off. Current plans also mention 2,257 square feet of common roof deck, while no off-street parking spaces are proposed.
Lucky 13 is owned by Brian Spiers, also the owner/developer a few doors down at 2100 Market St., where a 60-unit residential unit building is under construction. The property below the bar is owned separately by Frank Cafferkey of Multiventure LLC.

The property has made the news a few times since demolition plans were announced; a day after we reported on the tear-down plans, two artworks commissioned for the Trick Dog Mural Project were painted over without notice.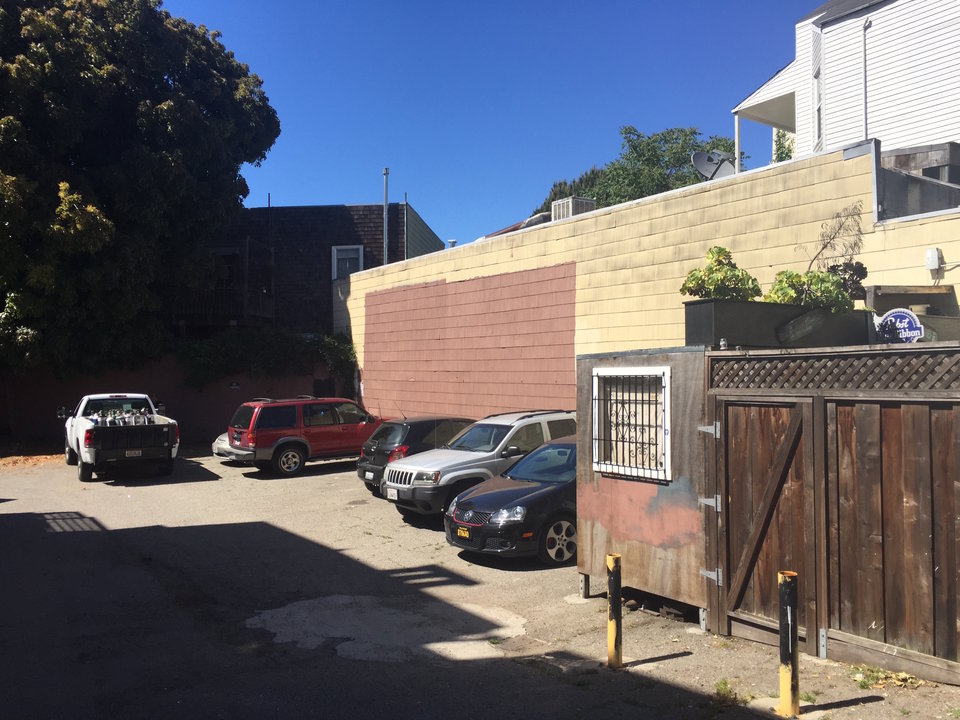 A few weeks later, the property owners claimed an adjacent building was illegally encroaching on Lucky 13's footprint.
Though it's not a landmark, the building is considered an historical resource, since it was one of 18 clubhouses built for Woodmen of the World, a fraternal society.