During the past year, neighbors passing by Fair Oaks and 24th Street may have seen something unusual: a tree adorned with hundreds of colorful pieces of paper, each one expressing a wish. 
The tree became a reality in August 2016 after one young resident on Fair Oaks, Cate Frey, then three years old, was making a lot of wishes. She suggested to her parents that they put the wishes on the tree outside their home. 
One of Cate's first wishes was for a giraffe, and it can still be seen on the tree: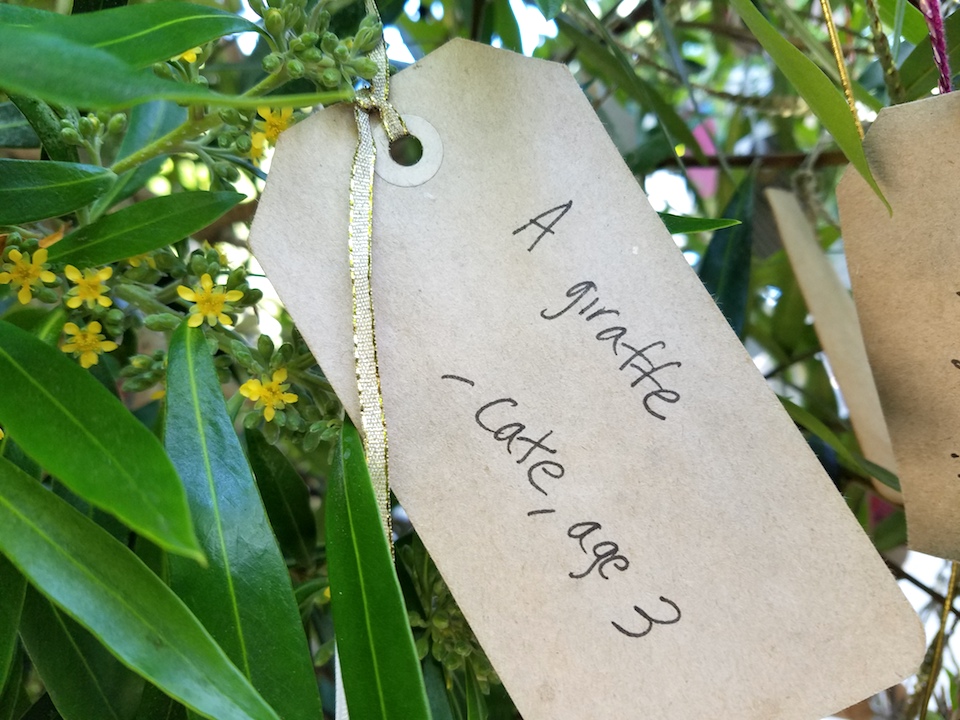 The family put out a jar with markers, tags, and ribbons for neighbors to write their own wishes. By the end of the first day, there were already 12 wishes on the tree. 
"From there, it just organically went," said Cate's mother, Carolyn Frey. "Then wishes started piling up. We'd buy tags for the jar, and the jar would empty in two days."  
She estimated that there are now 500 wishes on the tree, though Cate, now four, told us there were likely "a million." 
"It's nice that people have come in in passing," Carolyn said. "[The wishes] span from the most simple to the deepest. They span from sickness to a marriage proposal."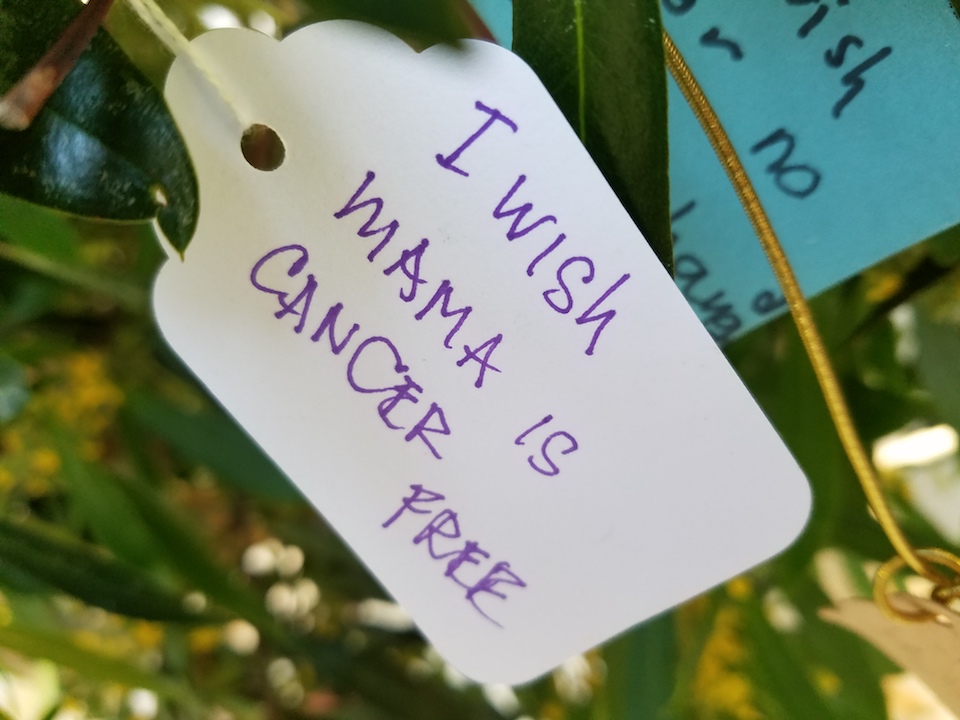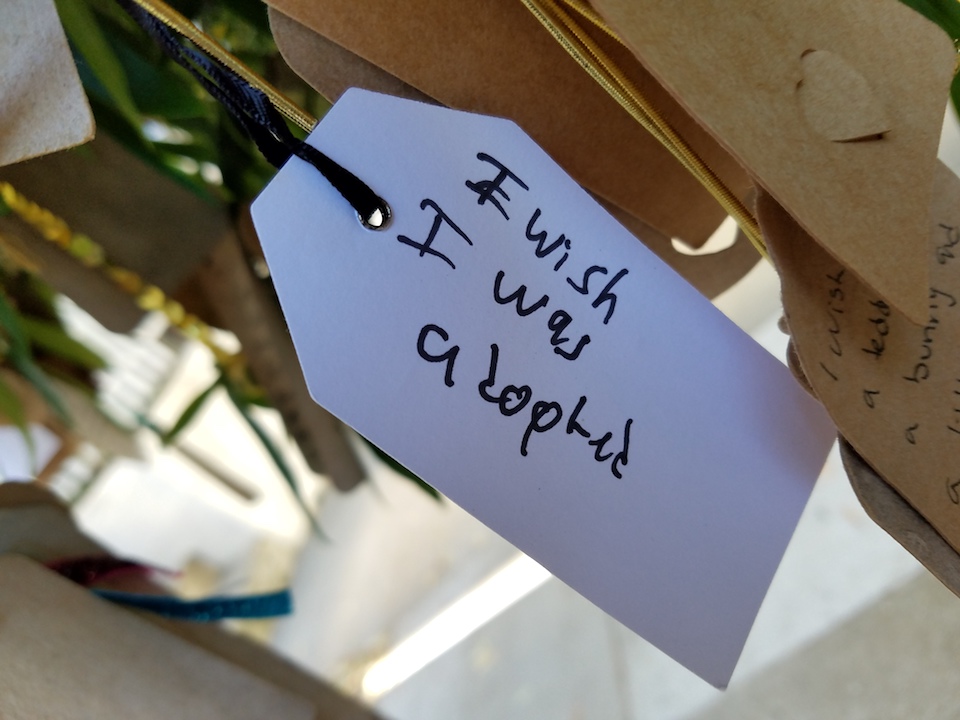 Carolyn also noted that since the November 2016 election, she has seen wishes with a political spin appear on the tree.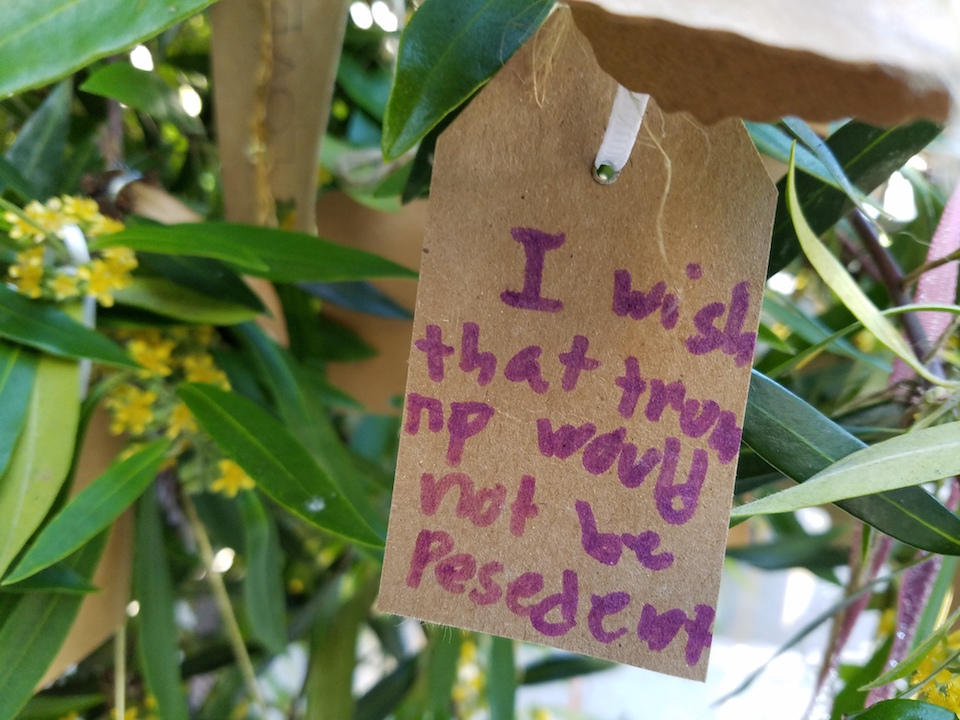 The wishes on the tree survived the rainy season earlier this year, and Carolyn said that the family will continue to supply the neighborhood with materials for folks to put up their own wishes. 
"It has been amazing," said Lee Blades, who has lived in the neighborhood for ten years. "A ton of people have come by. Just yesterday, I saw people writing their little wishes down on the tree. Pretty cool." 
"I see people smile and read through them," he continued. "Once in a while, you'll see someone [where] it's going deeper through them. Maybe they're experiencing some kind of loss. Maybe it gives them a feeling that there is hope."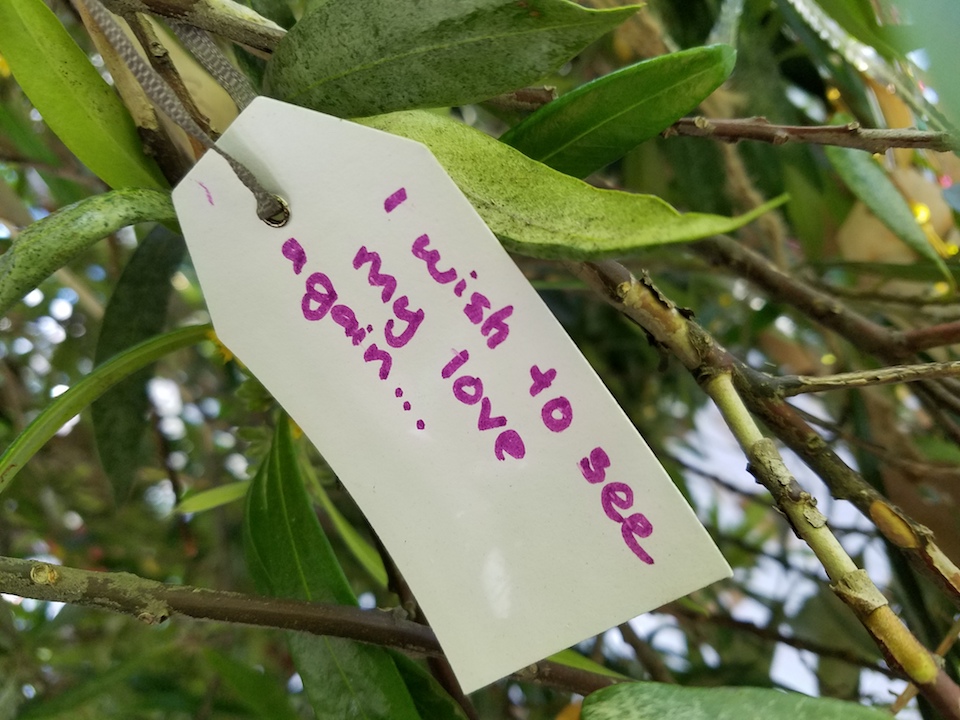 When we asked Carolyn if she had a wish for the neighborhood, she said the wishing tree had already delivered. 

"I hope the sense of community remains," she said. "[The tree is] a great way to get people out of their shells and get neighbors talking. I only hope for that sense of community to strengthen."