The San Francisco Proper Hotel, set to open at 7th and Market streets on August 30th sometime in September, but is now accepting reservations. According to a press release, rooms start at $400/night, but the least-expensive booking currently available is a deluxe queen ($465) on October 1.
The 131-room hotel, along with its main restaurant, Villon, is expected to open at the end of this month in September, according to Rachel Soeharto, representative of the hotel's food and beverage publicity team, Baltz & Company, Inc.
The hotel's two other dining options, a street-level cafe called La Bande, and a rooftop bar and lounge called Charmaine's, will open shortly thereafter, she said via email.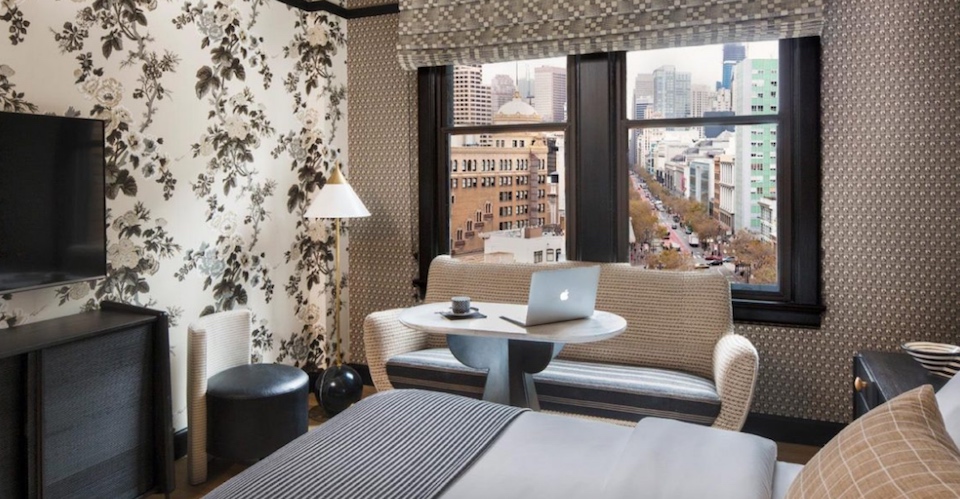 "We do not have sample dishes/menus or price ranges to share quite yet," Soeharto told us.
The three dining areas are expected to have different atmospheres, but the offerings will all be designed by culinary director and executive chef Jason Franey, also of Campton Place and Eleven Madison Park.
The bar menu will be curated by Josh Harris and Morgan Schick of BV Hospitality, best known in the area for Trick Dog and The Bon Vivants. Local craft beers and wines will also be available.
The main restaurant, Villon, will offer all-day dining options and a curated list of 49 rotating, specialty cocktails, one for each of San Francisco's square miles, according to a press release. 
La Bande, on the corner of McAllister and Jones streets, will offer pastries, salads, sandwiches , coffee, wine and beer to be enjoyed inside, on the patio, or to go. 
On the roof, Charmaine's will feature al fresco-inspired punchbowls and bottle service for groups. Sparkling and rosé will lead the wine list, and food offerings will include seasonal small plates and bar snacks.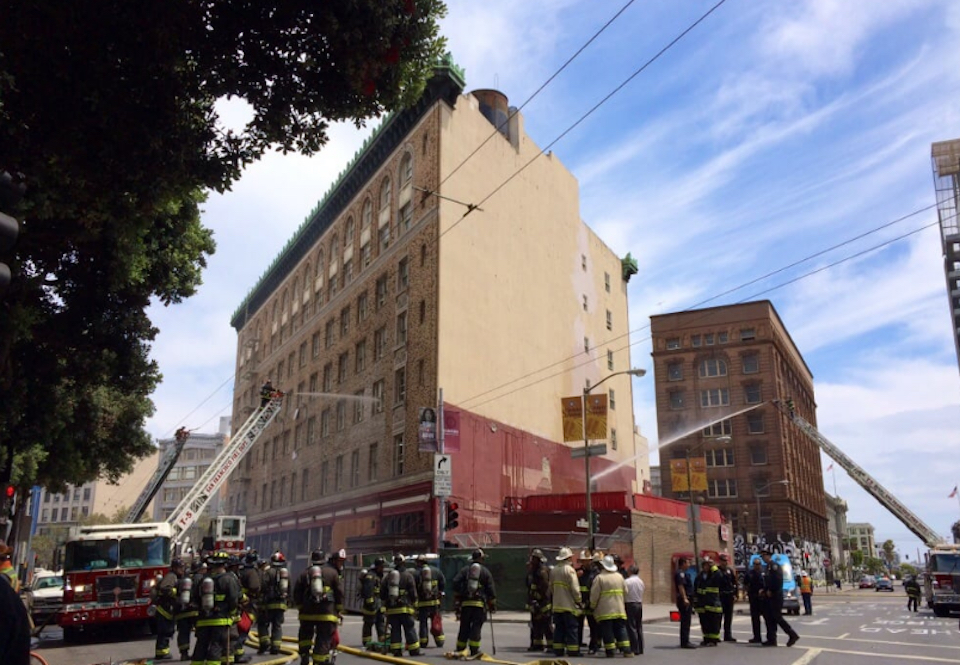 Proper Hospitality worked with hotel developer The Kor Group and interior designer Kelly Wearstler to restore the flatiron building after the Renoir Hotel suffered a fire in 2014.
The 203-room Yotel, under construction just down the street at 1095 Market St., is also expected to open later this year. Another 160-room hotel has been proposed across the street at 1055 Market St., the former location of Kaplan's Surplus & Sports Goods.