Published on August 08, 2017
Starting this week, Public Works is installing temporary pavement on Masonic Avenue between Hayes and O'Farrell. The move is intended to reduce wear and tear on vehicles using the busy route while a $26 million streetscaping project can be completed.
The project is meant to to improve pedestrian and bike safety along the corridor by dividing car traffic and installing traffic-calming measures.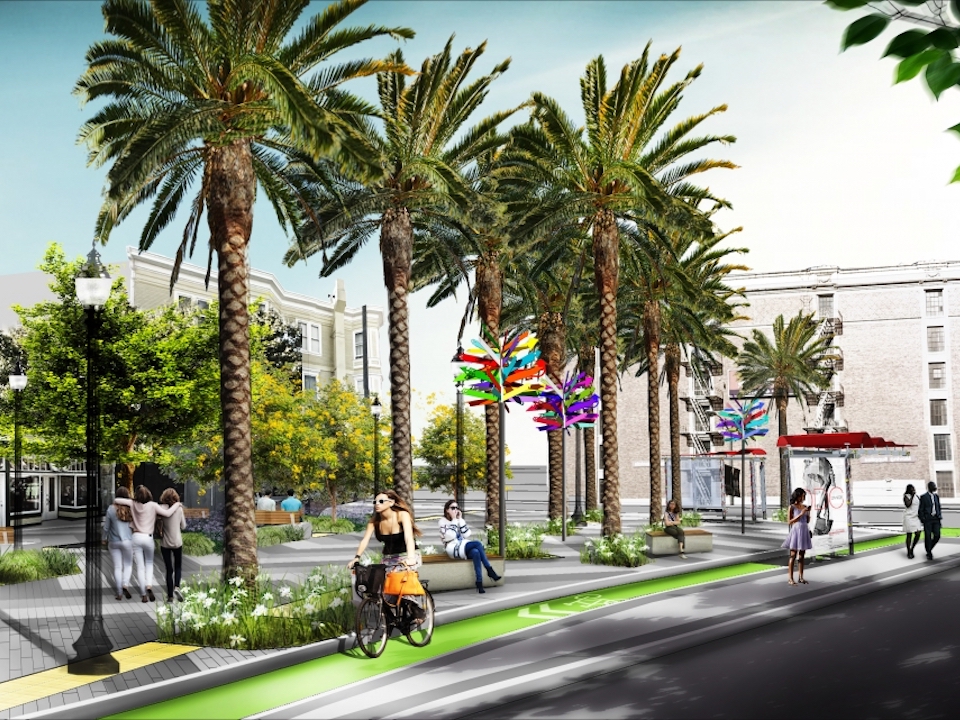 The temporary roadway will also offer drivers a break from Masonic's notorious potholes and other issues with the street's infrastructure. But the duration of construction and the current condition of the street remain a concern, drawing frustration at a recent community meeting, reported the Examiner. 
Construction has torn up the central north-south corridor and led to congestion for months, but contractors in the area are also towing and ticketing drivers, residents say.
One restaurant manager told officials at the meeting that it was affecting her customers, adding that sales have dropped by 10 to 15 percent. 
Even Supervisor London Breed, who called the meeting, was impacted. The Examiner reported that when she parked her car in the area last year, she was accused of moving a sign that she said wasn't there the night before, and subsequently received a $98 ticket. 
Neighbors will not find relief any time soon. Major excavation will resume between now and the project's final completion, which is destined for Spring 2018.