North Beach is renowned for its Italian restaurants, but newcomer Pesce e Riso is serving up something a little different: Italian fare fused with the delicate style and flavors of Japanese cuisine. 
"I know Japanese cooking quite well," proprietor Joe Lin told Hoodline. "And while I was in Italy, I found some connections between the two [styles] of cooking. "
He noted that Italian and Japanese cuisines both have fried items like calamari and tempura. The two cuisines also include a lot of fish and rice, which inspired the name for the new restaurant. 
"I love to create a bridge for those two cooking [styles] and bring all the ingredients together," said Lin.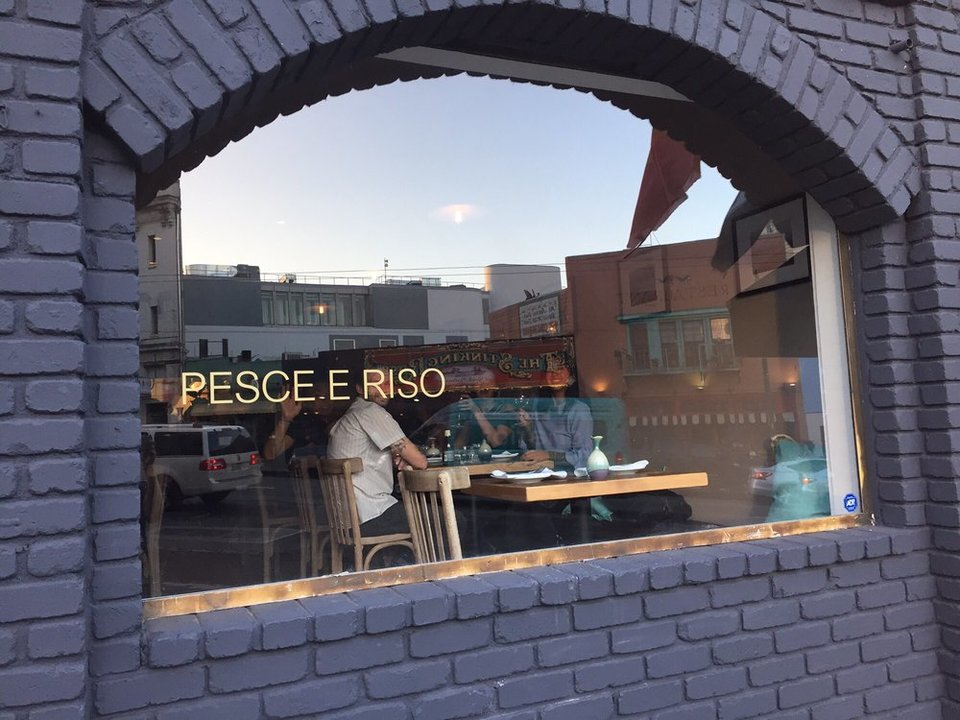 Pesce e Riso's offerings include rolls made with prosciutto and artichoke tempura, halibut with miso, crostini with chicken liver sauce, daily sashimi, and house-made pastas. 
Lin—who originally hails from Shanghai—said he started in the restaurant industry to help pay for art school in Vancouver. His first job in a Japanese restaurant sparked his interest in the intricacies of Japanese cooking, and he ended up working in the kitchen for 10 years.  
Eventually, Lin decided to try his hand at running his own restaurant in North Vancouver, Capilano Sushi. He managed the restaurant for five years before selling it to his staff, who continue to run the eatery to this day.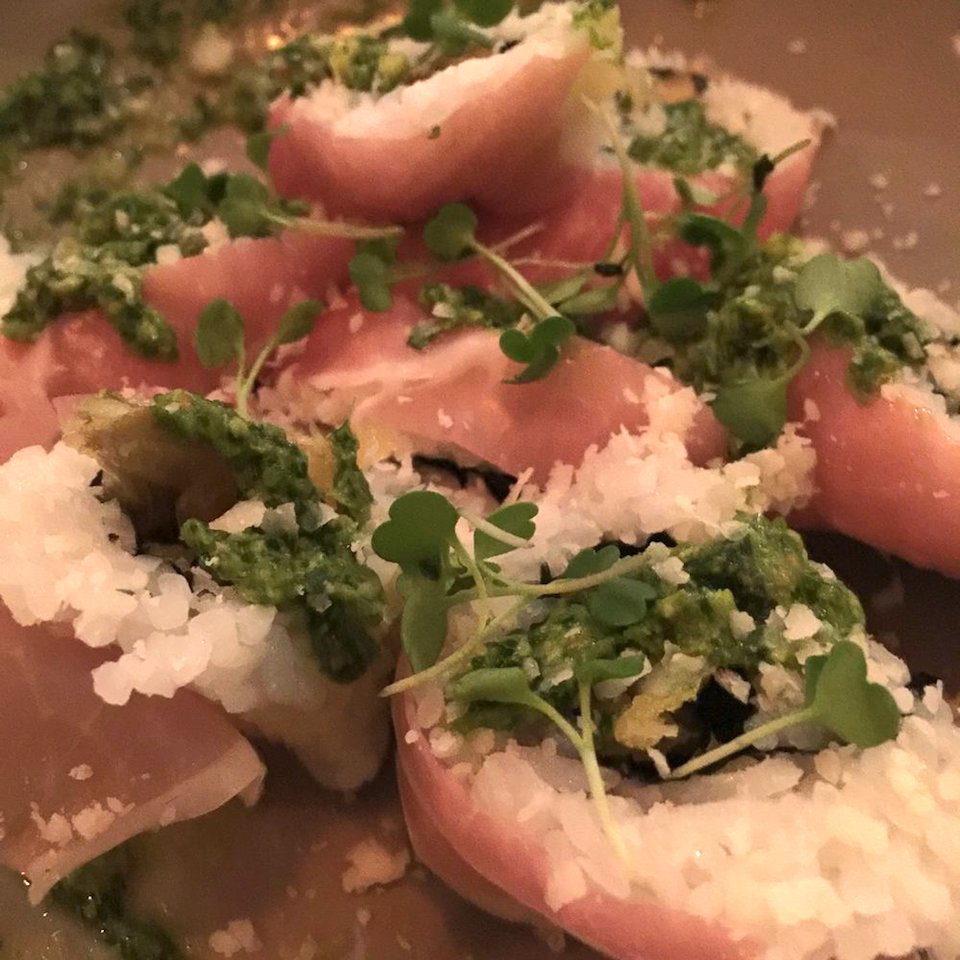 Lin then wanted to try something new and venture out, so he left Canada to travel back to Shanghai to work in Italian and French kitchens. His journey ultimately led to a year-long stint in Tuscany, studying cooking techniques and developing his own style of cuisine. 
Lin moved back to the Pacific Northwest and lived in Seattle for a year, when his wife's work took them both to San Francisco. Noting the city's rich culinary scene, he said North Beach was an ideal spot for his new restaurant.
"San Francisco has always been our favorite US city and North Beach is one of our favorite parts," said Lin. "I think of SF as a culinary leading city in the US and also worldwide. It's the perfect place for this project."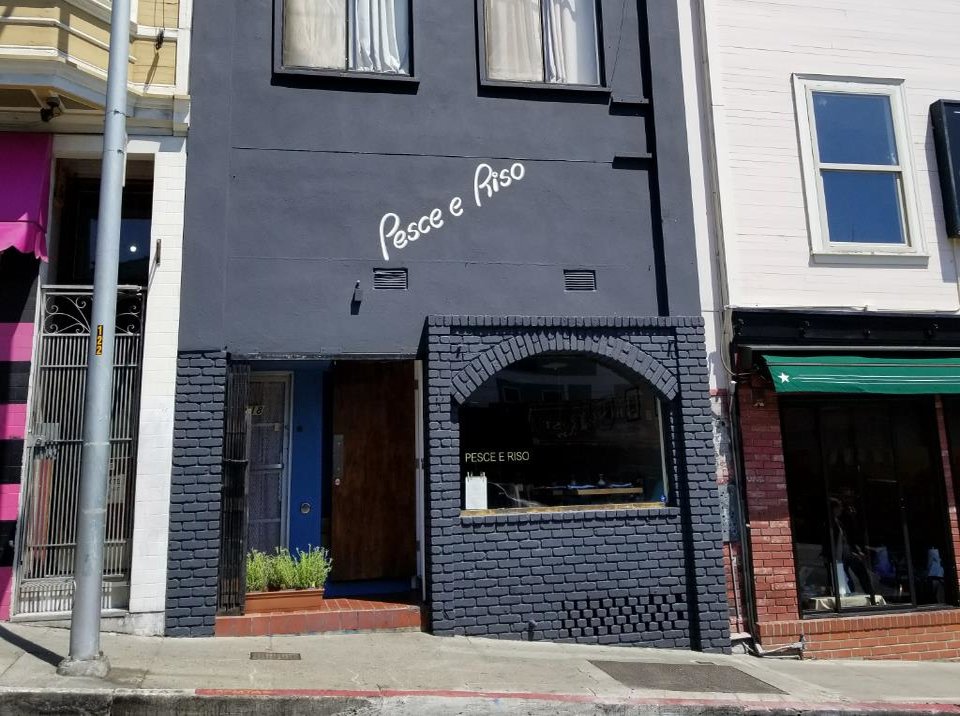 In July 2016, Hoodline learned that the former Viva Pizza (now Bettylou's) would be combining operations with Estia, the now-closed Greek eatery next door. But Lin told us those plans never came to fruition; he was able to approach the owners and purchase the restaurant. 
Pesce e Riso already has a five-star rating on Yelp. "People are coming from all over," he said. "It's a really welcoming atmosphere in North Beach." 
Pesce e Riso is open daily for dinner 5:30 – 10pm. In a few weeks, it will be rolling out lunch service from 11:30am – 2:30pm.