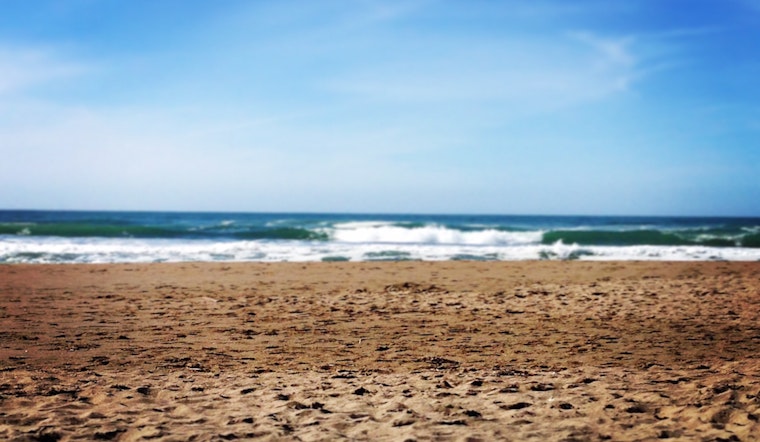 Published on August 17, 2017
This Friday, Playland at 43rd Avenue's first artist-in-residence, Ramon Solis, will showcase water-focused work created at the community space. Inspired by the Pulitzer Prize-winning book Barbarian Days by William Finnegan, Solis' Long Water exhibition will focus on Ocean Beach. 
While Solis grew up in the Outer Sunset and frequently visited the shore, he said the book inspired him "to take the time to understand the beach better." 
"The chapter about Ocean Beach," Solis recalled, "the way he described the waves and water was similar to how my professors described landscape architecture."
Solis, a landscape architecture student at the Rhode Island School of Design, said an underlying theme of his work represents an effort to understand rip currents—which are hard to read and predict—and occur under what can look like a calm ocean. 
His installation on display this week will include watercolor paintings, ink and charcoal drawings, and a chickenwire wave sculpture, all within Playland's shipping container and gallery, Artship.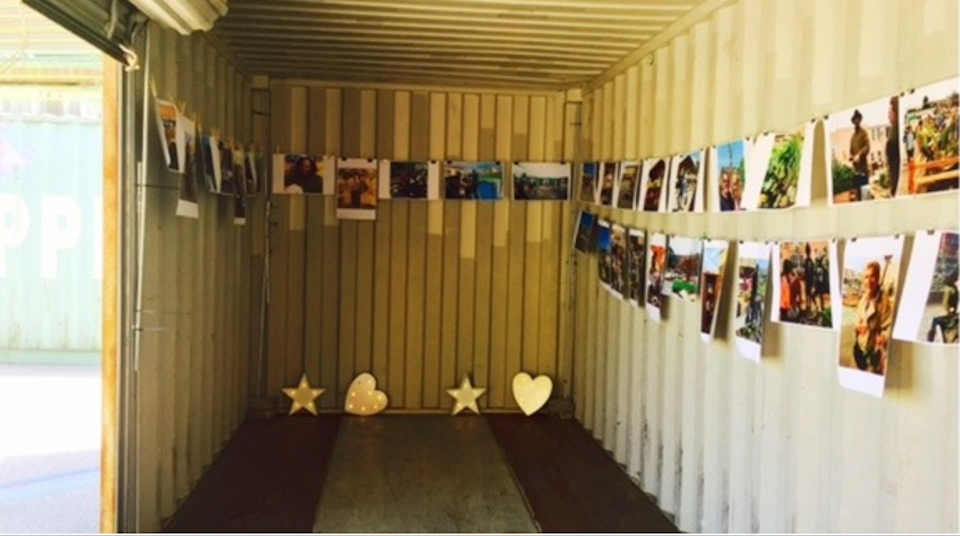 Located on a 1.25-acre parcel on 43rd Avenue near Judah, Playland is a temporary, multi-use community space created last year on unused San Francisco school district property.
The creation of Playland was a community effort: architecture firm Perkins+Will designed it pro bono, while Sup. Katy Tang and Pavements to Parks spearheaded the process to make it a reality. The park itself was built and cared for by community members.
The space includes a community garden, a skate park, basketball courts, and plenty of space for other play and activities, as well as the Artship, which hosts the artists and a community craft corner, program manager Susan Ryan said. 
Solis, who already knew Ryan as a family friend, was the first artist-in-residence at Playland's Artship, but he won't be the last.
From the beginning of the Playland concept, community members expressed support for using the container as an art space that involves community members and encourages a shared creative process, said Ryan.
Solis was selected because his proposal to explore techniques of drawing the waters and colors of Ocean Beach fit well with the neighborhood, Ryan said. He also hosted drawing workshops on-site to expand his exploration to the greater Outer Sunset community.
Solis said the initial workshop included some of the same fundamental drawing exercises he was given when he started at RISD. But he took a different tactic for the second workshop, and instead directed people to sketch things within the park, "things that would typically be taken for granted."
"In my experience, a drawing can be a full-day, solitary exercise," but the community members mostly used it as a time to connect and hang out, Solis said.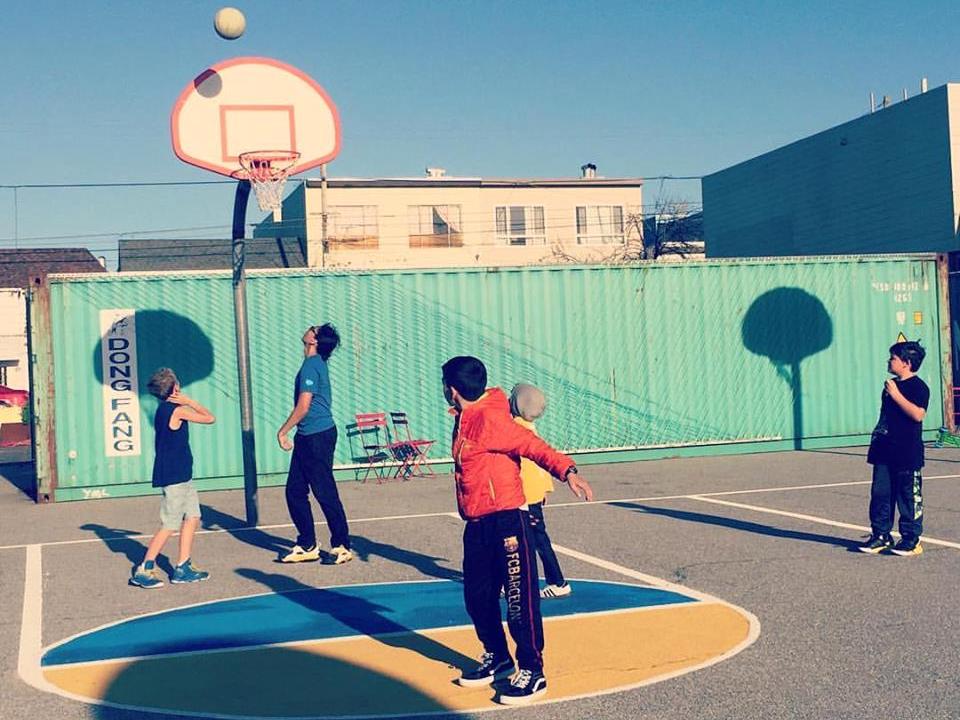 "The spirit of Playland is a 'test-and-learn, let's try it' approach, and we are carrying that same spirit into the artist in residency," Ryan said. 
Artists are encouraged to explore and learn, rather than focusing on developing a museum-quality show to display. "The artists have the discretion to use the residency in a way that best supports their artistic development," Ryan added.
Playland offers artists six-week residencies; next up is local musician and poet Glenda Bates, who will take up her residency in the first week of September.
According to Ryan, Bates "plans to transform Playland at 43rd Avenue's Artship into a gallery of the Blues… expressions of the Blues and blue sentiments through song, poetry, performance, community interaction, and history."
Playland also recently received a grant to add more natural light to the Artship. It continues to solicit proposals from other artists interested in taking up residence and being involved in the community.
If you can't make it to the show on Friday, Solis' installation will be available for viewing through August 26th by appointment only. Email [email protected] to arrange a time. 
Correction: An earlier version of this article stated that community members had designed Playland; however, it was Perkins + Will that had designed the space. We regret the error.