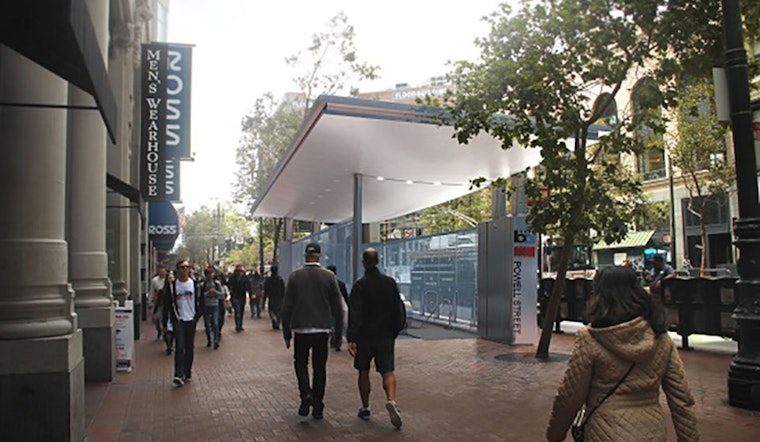 Published on August 01, 2017
From Civic Center to Embarcadero, BART is building permanent canopies over station entrances to protect its escalators, the transit agency recently announced. 
A years-long project will bring durable new canopies to the BART/Muni entrances on Market Street. Once stations are closed for the night, the canopies will lock at the street level. 
The canopies are a state code requirement to protect new escalator investments, BART said in a statement. The transit agency's Market Street Escalator Program and SF Better Market Street will coordinate the canopy project.
Earlier this year, citing unusable elevators, escalators and fare gates, advocacy groups sued BART for discriminating against people with disabilities, CBS reported.
The frequently-broken escalators have long been an issue for commuters. Last year, to bring transparency to escalator downtimes, BART created an escalator status site. The site showed that escalators at San Francisco's BART stations were disproportionately affected by downtime.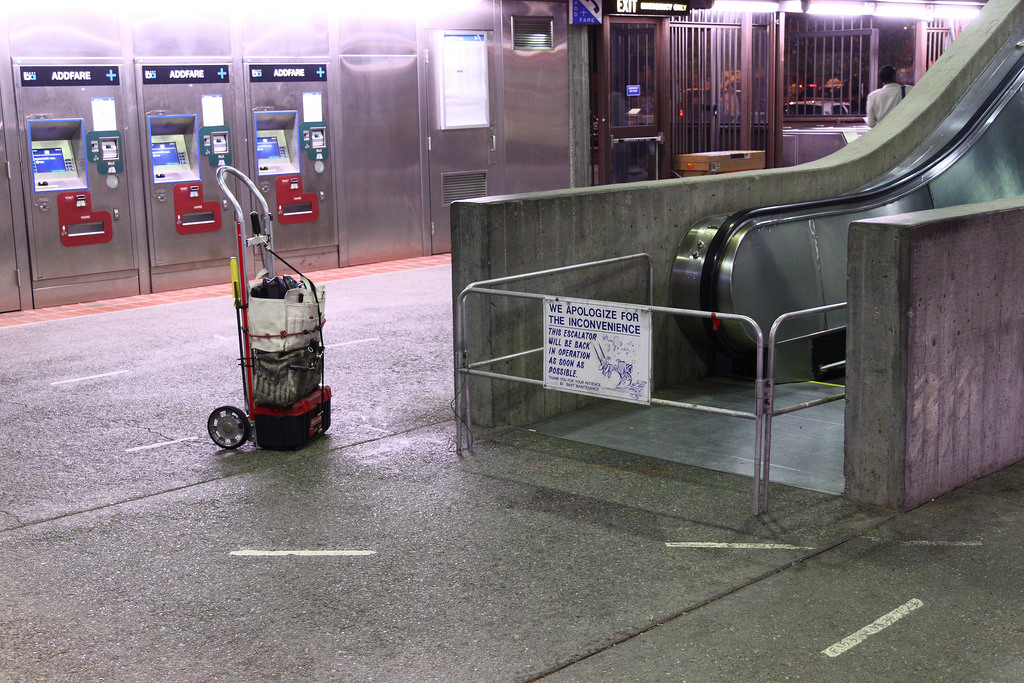 BART staff noted that a 19th Street station canopy pilot in Oakland reduced escalator downtime by 66 percent. The transportation agency hopes to achieve similar results in San Francisco. 
The canopy project will be split into two phases. Phase one—which is fully funded—will includes work at up to three entrances: one at Powell Street station (next to the Diesel store), one at Civic Center Station (next to CVS), and an optional station next to Men's Warehouse at Powell.
The work, which will take place during fall/winter 2017, will include the installation of the canopies, escalator replacement, lighting, as well as real-time transit information and maps. 
During phase two, work on the remaining entrances at Powell and Civic Center stations will be completed. Once that is finished, Embarcadero and Montgomery stations would also see canopies installed.
Environmental clearances and designs for the project are ongoing. The final design is expected next year, and construction could begin in 2019.