In an encounter that's becoming routine for many San Francisco residents, a coyote was spotted just before noon today at the corner of Roosevelt and Saturn streets in Corona Heights.
According to Animal Care and Control, about 100 of the omnivorous forager/predators have taken up residence in the city. This Canis latrans was heading northeast on Roosevelt, destination unknown.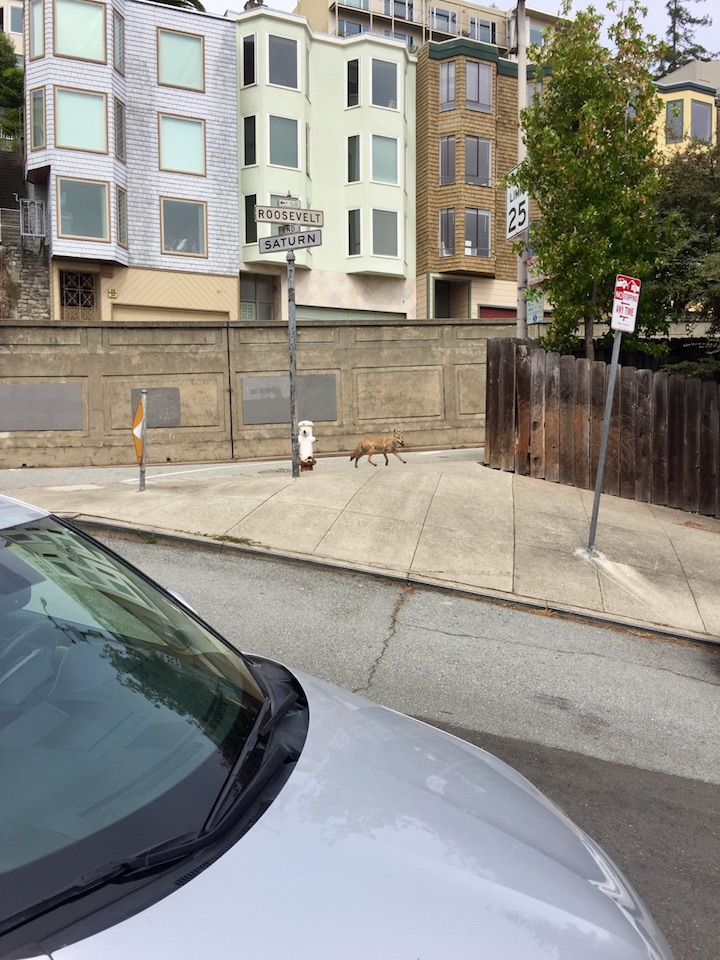 Urban coyotes are highly adaptable, but are generally active at night to avoid running into their human neighbors.
During an encounter, wildlife experts recommend "hazing" the coyote by making loud noises, waving one's arms, and maintaining eye contact. Running is not advised, as it may trigger the animal's predatory instincts.
Have you come across something unexpected in your neighborhood? Text your tip and a photo to 415-200-3233; if we use it in a story, we'll give you full credit.